Receive a FREE Philips EasyClean (RRP £90) with any treatment booked via Comparethetreatment.com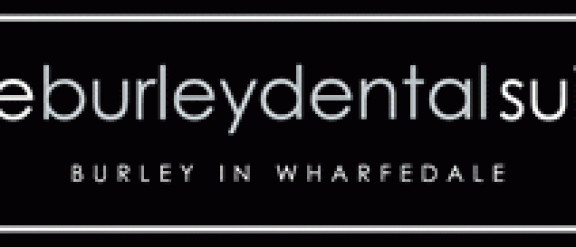 Our aim is to provide our patients with the highest standard of general, cosmetic and implant dentistry in comfortable, caring and friendly surroundings. Read more
The Burley Dental Suite's aim is to provide our patients with the highest standard of care in comfortable, caring and friendly surroundings. Our exclusive state of the art dental suite is conveniently located in the heart of Yorkshire in the village of Burley in Wharfedale between Ilkley and Otley. In 2017 we added to our family with the brand new dental suite in Shipley, West Yorkshire, conveniently placed just a short drive from the main transport links of Bradford and Leeds.
At The Burley Dental Suite, Dr. Chris Siddons and his team believe strongly in ethical dentistry and place a great deal of emphasis on establishing and maintaining oral health. Whether you want to address minor problems or have a complete smile makeover, the team will advise you every step of the way from your first visit through to providing you with the appropriate aftercare once your treatment is complete.
We want your experience at The Burley Dental Suite to be as relaxing and stress-free as possible and our priority is to put you, our patient, first. By keeping our patient numbers limited we can ensure that you receive a first class service, and have the time spent that you deserve making the most of your smile.
"I am a relatively new patient to The Burley Dental Suite and can only praise the professional standards and care taken during your visit by all the team. You feel… Read more
"I am a relatively new patient to The Burley Dental Suite and can only praise the professional standards and care taken during your visit by all the team. You feel like you are calling on friends not having dental treatment! Chris Siddons is the best dentist I have ever been to and after a few indifferent experiences over the years it great to find someone who really cares about your dental health. "
"We are very lucky to have a skilled dentist who also keeps you informed whilst in the chair, with a gentle touch. A real asset to Burley in Wharfedale and… Read more
"We are very lucky to have a skilled dentist who also keeps you informed whilst in the chair, with a gentle touch. A real asset to Burley in Wharfedale and surroundings. "
"I know this sounds corny, but you have no idea the difference the work that Chris did has made. It seemed such a simple solution but it really has changed… Read more
"I know this sounds corny, but you have no idea the difference the work that Chris did has made. It seemed such a simple solution but it really has changed how I feel about myself. I _m more confident and far more ready to smile! "

32 Station Road,
Burley in Wharfedale
Ilkley
West Yorkshire
LS29 7JL