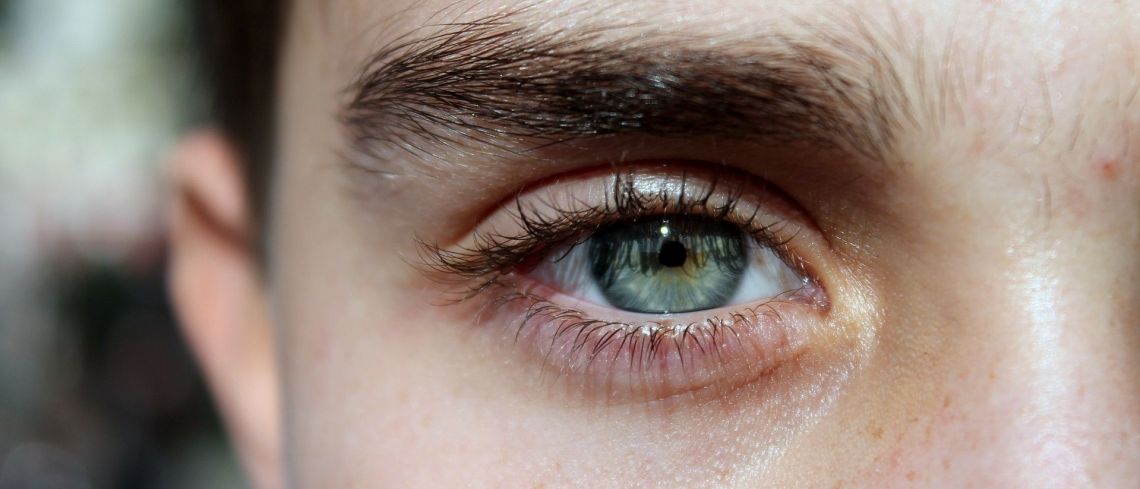 If you yearn to have a thicker brow like Cara Delevingne or Taylor Hill but don't know how to achieve the look, Anouska Cassano, a highly experienced micro-pigmentation practitioner, offers some top tips and explains the differences between microblading and micropigmentation.
So, what does microblading exactly involve?

The difference between micropigmentation and microblading is that the first is performed using a digital machine where the needle Is coated in pigment and gets pushed into the skin and the latter is performed using a manual hand held "blade" which can come in a verity of shapes and different number of needles which is then used to cut the skin and the pigment is manually pushed/placed into the skin.

Microblading can achieve very natural subtle effects that can last 12-18 months and will need repairing to maintain the look.

It can be used to address aesthetic issues such as asymmetrical features, total or partial loss of eyebrows through trauma to the treatment site, post illness, medication, over plucking or age or desire to improve or change natural shape.

Although microblading is potentially suitable to all ages above the age of 18 and all ethnic skin types, there is a misconception that all skins are suitable for holding 'hair strokes' in practice this is not the case!
Examples of this might be mature, vasulcar or thin skin and, in some darker skin tones, this can be due to the similarities of the colour of the skin and the colour of pigment. You, therefore, may need to consider a combination of a powered brow with some hairstrokes in order to create achieve definition to the eyebrow. This should be discussed at consultation on an individual basis as medication, lifestyle, etc can contribute to likely outcomes and suitability.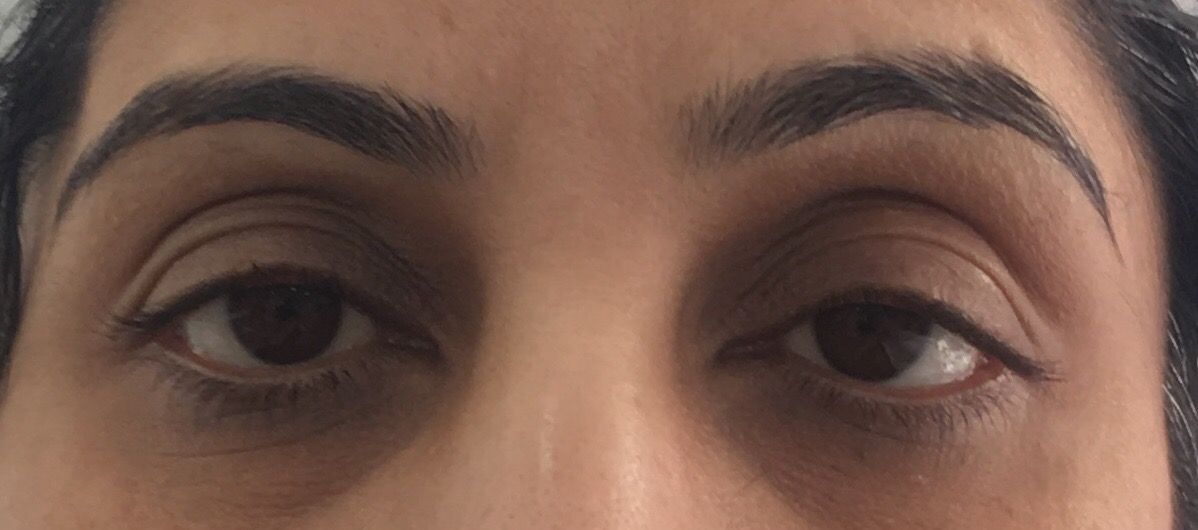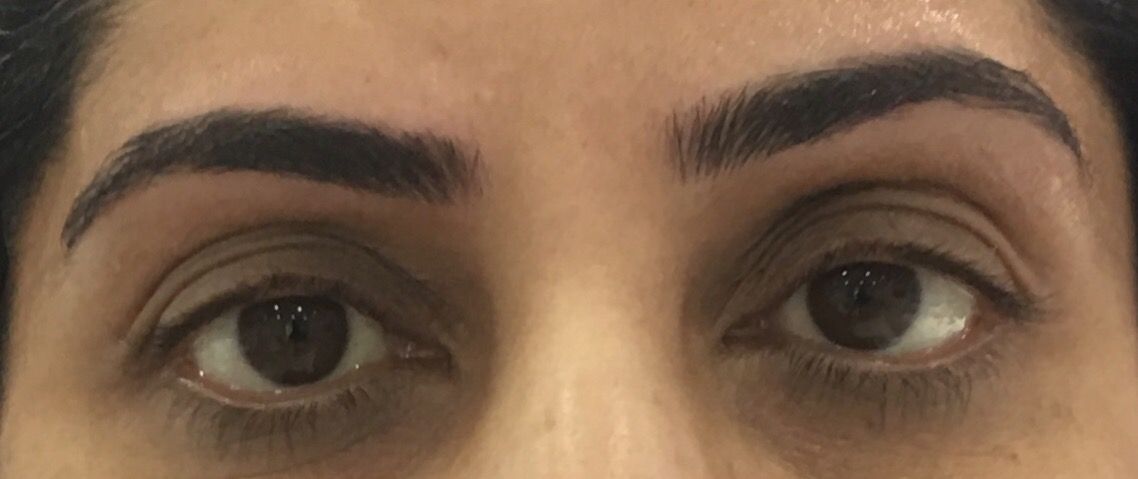 Why seek help from a professional?

Go cheap buy twice is a well known saying and not one you would want to risk when seeking any aesthetic treatment!.

It is paramount to make sure you select a practitioner who understands what's important to you – even a well technically performed treatment can end in tears if you end up with 'evil stepmother eyebrows' because you did not properly discuss your expectations of the treatment to include eyebrow placement, shape, colour and likely outcome and technique that will be used or hair by hair. Powered, block eyebrows or any other name needs to be qualified and understood.
A professional practitioner will guide but not try to influence you, minimising the risk of regretting your choice.
The technical expertise will also ensure correct depth of working, therefore minding risk of migration or scarring, which can occur in any form of tattooing.

Will I need more than one treatment?

The general approach is that two application of colour are need leaving a 4-6 week period between the sessions in which the main design of the brow will be completed in the first session with any minor alterations or additional colour added at the follow-up session.

How can I be sure they are safe to treat me?

Look for genuine examples of 'before and after' pictures that the practitioner treating you has performed. Not stock images!
Have a full and thorough consultation and allow yourself time to think
Discuss medical history and any potential contraindications (conditions that may mean you are not suitable)
Draw on the eyebrows and make sure you have 'before and after' photos to ensure a likeness of what was agreed
Discuss experience and qualifications
Do not just go on price
Go with your gut feeling! If it feels not right for any reason the smartest thing is to do nothing and meet with other practitioners.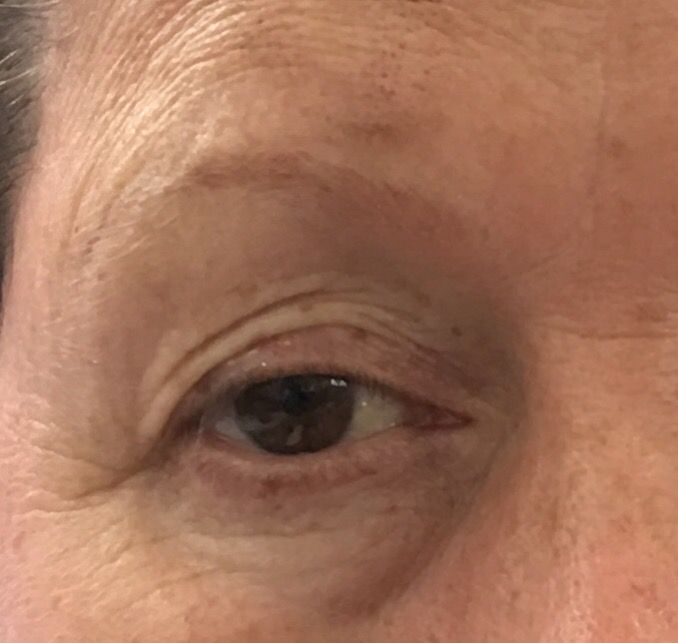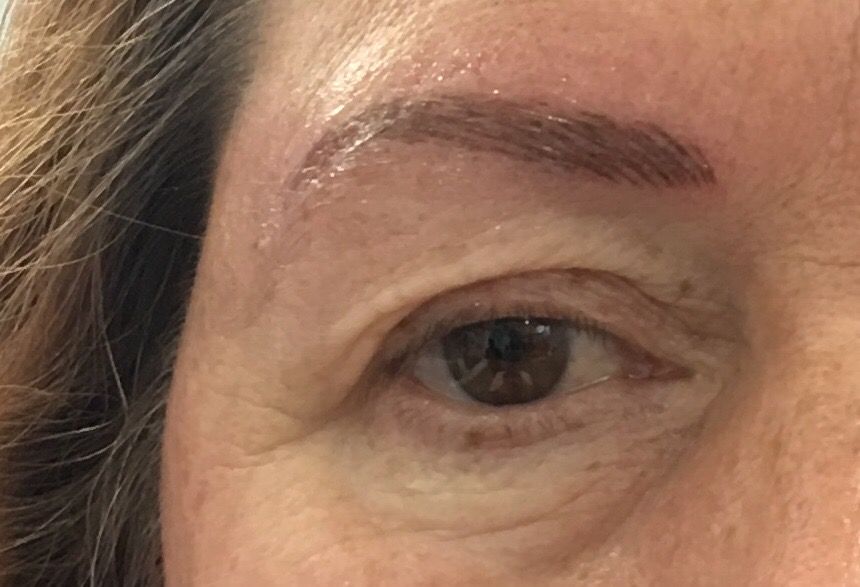 You should have a patch test for sensitivity to ingredients although this does not fully guarantee you would not have a reaction in the future although unlikely with pigments that adhere to the ResAP2008 European standard it is possible.

Related Treatment
Similar Articles