Receive a FREE Philips EasyClean (RRP £90) with any treatment booked via Comparethetreatment.com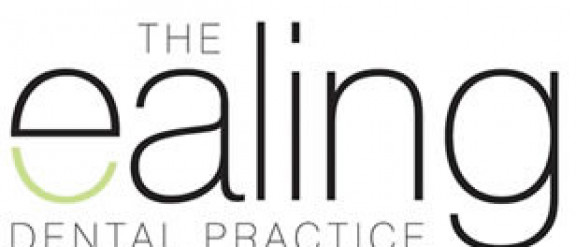 The Ealing Dental Practice has been based in Ealing, West London for over 35 years. We offer the latest in general dentistry for patients of all ages. As well Read more
The Ealing Dental Practice has been based in Ealing, West London for over 35 years. We offer the latest in general dentistry for patients of all ages. As well general dentistry, our dentists are trained in specialist treatments such as dental implants, orthodontics and non-surgical facial aesthetics.
Everything we do is centred around our patients. We firmly believe that your needs come first and we will do our utmost to make you feel comfortable at every visit whether it's a simple check up or an appointment for more complex dentistry.
The practice is conveniently located for transport routes with local stations in Ealing Broadway, West Ealing and Hanwell all very close by.
We aim to provide the most up to date treatment to correct any dental problems you may have gently and sympathetically using the latest technology. We aim to educate you in how to prevent dental disease in the future. Finally, we strive to give you the most up to date advice on programmes to maintain your teeth and gums in the healthiest, freshest and strongest condition.
Please contact our team to arrange a consultation.
"The team is friendly and I've thoroughly enjoyed every visit. Nick and Kasha always made me feel at ease during my appointments, (any dentist phobias you have will be long… Read more
"The team is friendly and I've thoroughly enjoyed every visit. Nick and Kasha always made me feel at ease during my appointments, (any dentist phobias you have will be long gone) and I'd highly recommend the 6 month smile treatment. I had been self conscience of my smile since a teen, after weighing up the pro's and cons of various smile treatments I definitely made the right choice in this particular treatment. I was really concerned at the beginning that the braces would be visible but more often than not no one noticed and over time I actually became proud to tell people I was wearing them because the affects were amazing! I finished my treatment with teeth whitening and I've even had people ask me if my teeth are real! Absolutely worth every penny to be asked questions like that. Thank you so much Dr Nick Simon! "
"The team is always friendly and helpful. Been coming to this practice for years and wouldn't want to go anywhere else. The advice and service is always excellent. "
"High standard of professional care combined with friendly personal relationships, ability to see me promptly when I have a problem. I feel secure and treated as a human being. "

6 Drayton Green Road
Ealing
London
W13 8RY