Receive a FREE Philips EasyClean (RRP £90) with any treatment booked via Comparethetreatment.com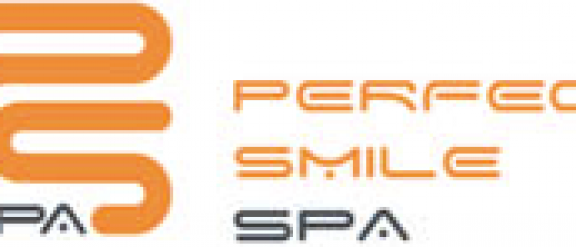 Perfect Smile Spa is an award winning dental practice in Essex.. The practice itself has been operating for over 50 years and is well known throughout the UK. Read more
We take pride in providing only the very best quality dentistry using the very best materials, equipment and technology. All our treatments are pain free and our customer care exceeds all expectations.
At our Dental Clinic we regularly change people's lives. We transform people's smiles in a relaxed, friendly and enjoyable environment. Our Cosmetic Dentist, Dr Jas Sagoo has been shortlisted for 5 awards at the Aesthetic Dentistry Awards 2015 and was shortlisted for 4 awards at the Aesthetic Dentistry Awards 2013 and 2014. Dr Jas constantly strives to provide you with a beautiful smile which is not only long lasting but healthy too.
The majority of new patients at our dental practice come from recommendations of our current patients which is the very best referral we can have! It's extremely pleasing to know that our patients are happy and confident enough to refer their friends and family to us.We also take referrals from many dentists for complicated and advanced dentistry.
We are one of Essex' and London's leading Cosmetic Dentistry clinics and we take great pride in this. We have been regularly featured on Extreme Makeover and have also made appearances on This Morning TV and in the national press. Our Cosmetic Dentist has been using his expertise to help change people's lives for many many years.
The Cosmetic Dentist and Specialist Dentists at our Dental Clinic in Essex all have the highest levels of training and experience. The training we receive is constantly on going to ensure our patients receive the highest level of care possible.
You'll find Perfect Smile Spa, Essex has a different approach to cosmetic dentistry and testimonials from our satisfied patients will confirm this. Your visits here with us are guaranteed to be stress free as we always go that extra mile for our patients. We try to make your time with us as relaxing as possible.
"Dear Jas & Colleagues,I just wanted to write to you all and let you know how happy I am following treatment at the Perfect Smile Spa. For a long times… Read more
"Dear Jas & Colleagues,I just wanted to write to you all and let you know how happy I am following treatment at the Perfect Smile Spa. For a long times I had been very unhappy with the appearance of my teeth and I was slightly apprehensive approaching another practice due to a bad experience with a dental treatment in Harley Street. When I first met Kathy and Jas on my first consultation at the Perfect Smile Spa I was immediately put at ease, they both listened and recommended treatment that would give excellent results. I decided to have the six month smile cosmetic braces. These appealed to me as treatment time was quick and the braces were clear. Jas and his assistants Lou and Emma were all extremely professionals on every visit to the practice. The treatment was quite straightforward and after each visit my teeth did ache slightly if the wire had been adjusted however this was to be expected due to them moving. The whole process was straightforward and extremely fast. The braces were removed 5-6 months later and I am so pleased with the result. Since my treatment I have been complimented on several occasions and having nice teeth/smile makes me feel so much more confident. I would 100% recommend the Perfect Smile Spa to family and friends, so much so that my Mum is being treated by Jas is having the same treatment. I would like to say a huge thank you to Jas and his team. The outcome was even better than I could have possibly hoped for and all the team have been friendly and helpful. My only regret is that I never visited Perfect Smile Spa in the first place. " (Nikki)

132a High Street
Hornchurch
Essex
RM12 4UH