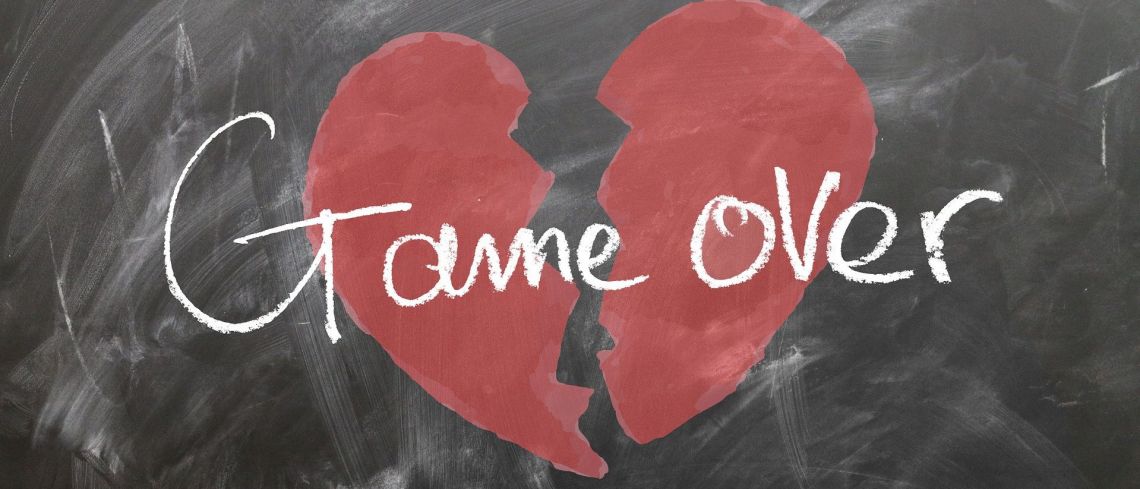 An increasing number of us are turning to Botox and fillers to get a 'revenge face' after divorce and break-ups.
Aesthetic clinicians have seen a rise in the number of men and women seeking cosmetic treatments post-split.
Inspired by the likes of Black Eyed Peas' band member Fergie, many of us are following in the footsteps of the 42-year-old singer and seeking anti-ageing procedures to make us look 10 years younger post break-up.

Facial enhancements are more accessible than ever – and minimally invasive treatments are hugely popular for those of us seeking a little help in looking our best.

For those looking to boost confidence – and perhaps even attract a new partner – lip enhancements, dermal fillers and anti-wrinkle treatments offer a helping hand to those of us who want to look and feel better.

And it's not just the ladies who want aesthetic 'tweakments'.
The number of cosmetic procedures performed among men has increased – they too wish to look good as they re-enter the dating market after a love split.
Cosmetic treatments are no longer taboo – indeed, photo-sharing apps such as Instagram – are the perfect 'coming out' platform for those undergoing cosmetic enhancements.
And those selfies are not just about filters – both women and men are ensuring they look their best with some clinical help.
With contoured cheeks (thanks to fillers) and fuller lips (thanks to Botox), those of us who previously would not have previously considered aesthetic treatments are boosting our confidence with a trip to a reputable clinic.
Many of us are also investing in semi-permanent make up, which means little downtime when it comes to getting ready for a night out.
Vie Aesthetics, based in Southend on Sea in Essex, offers a wide range of cutting-edge non-surgical treatments and skincare – including Platelet-Rich Plasma Therapy, Silhouette Soft, Ellansé and Radiesse volumising filler.
Dr Ioannis Liakas is the Medical Director and lead medical practitioner and agrees that aesthetic procedures can often prove to be a way to give ourselves a boost – creating a fuller pout, younger-looking eyes, facial contouring, enhanced cheeks and clear skin.
Microblading
Meanwhile, microblading and semi permanent make-up also offers us an easy route to a confidence boost – semi-permanent eyebrows are smudge proof and waterproof, can offer the perfect symmetrical eyeliner and will give you 'full-on pucker' lips 24/7.
If you're thinking about having cosmetic surgery or non-surgical procedures such as fillers or laser treatment, what do you need to know?
Make sure you check any surgeon you're considering is on the specialist register for plastic surgery with the General Medical Council.
Ask if they are members of the British Association of Aesthetic Plastic Surgeons or the British Association of Plastic, Reconstructive and Aesthetic Surgeons.
Check that the clinic is registered with the CQC, the Care Quality Commission – the independent regulator of all health and social care services in England.
For injectables, remember that they will need a prescription for Botox.
Ask about insurance. All practitioners should have their own indemnity.
Fresh and confident smile
There are also many things you can do to ensure you have a confident smile.
A good oral hygiene routine is essential to ensure you have clean teeth and fresh breath. Brush at least twice a day and maintain gum health with the use of floss and interdental brushes. If you are unsure of an effective way to do this, ask your dentist who will be able to educate you on the best techniques.
Mel Prebble is a dental hygienist and therapist at Abbey Road Dental and is one of comparethetreatment's oral health expert. She says: 'Fresh breath and great hygiene will add a spring to your step.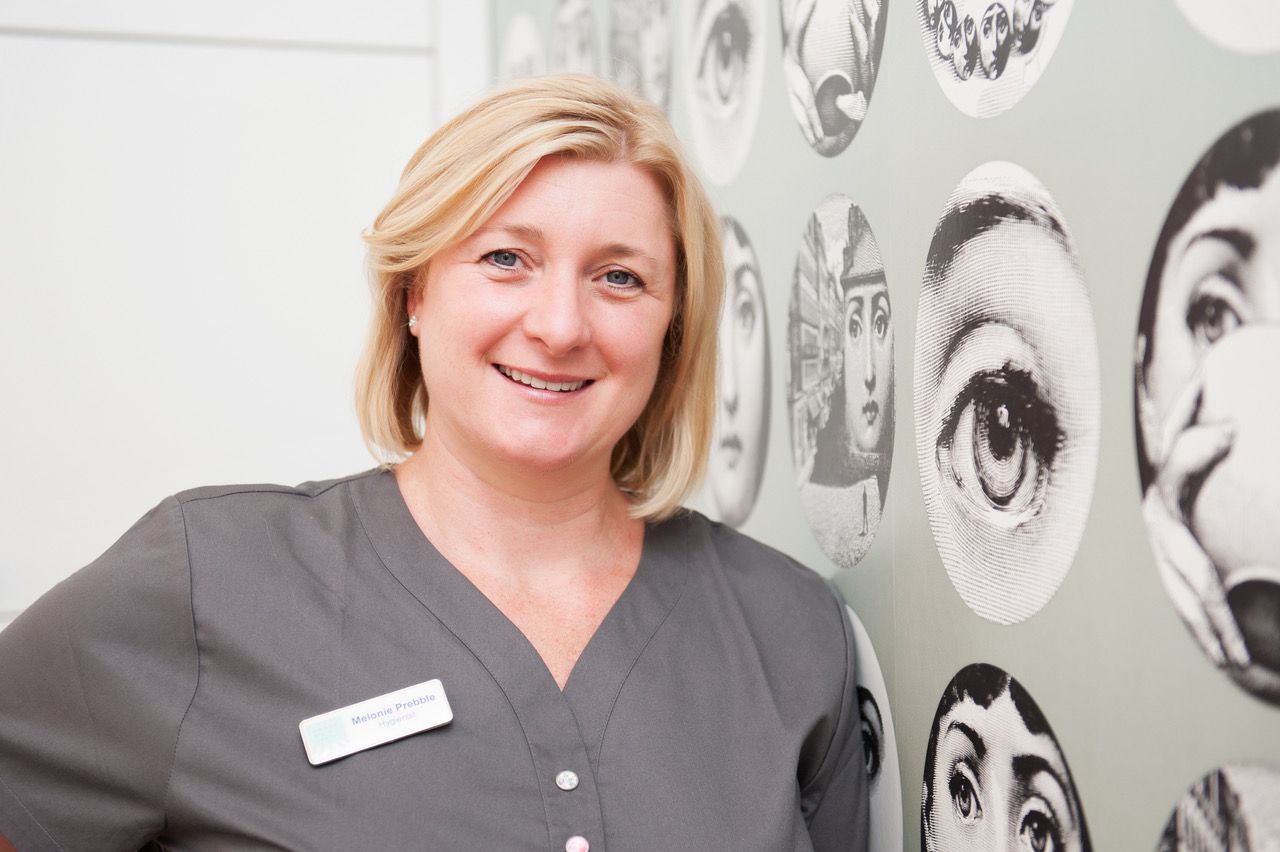 'If your teeth need whitening, then make sure you have this a few weeks before any important date. And, if you haven't time to book an appointment, then air polish is good, too. It's an innovative technique that effectively cleans and polishes the teeth and is particularly beneficial for removing stubborn stains, such as coffee, tea, smoking and red wine.'
Abbey Road offers late-night openings and the team understands the problems involved with high stress environments while trying to fit in some time to take care of health needs.
The Abbey Road Dental team believes in a 'whole body' approach to dental care and understands that any aesthetic improvements go hand in hand with healthy teeth and gums.
Dental health is a reflection of the whole body and, as practice owner, Dr Diana Spencer, explains: 'The aesthetics of a smile is very important to all of us – but oral hygiene is first and foremost and a beautiful smile can only be achieved once that is perfected.'
They use air abrasion to perform a variety of pain-free minimally invasive dental treatments, alongside prophylaxis (air polishing).
Teeth whitening
Teeth whitening is another fantastic way to give your smile and your confidence a boost.
Nearly half the population are unhappy with their teeth (48%) with discoloured teeth (64 %) the main reason for being unhappy.
There is a range of strengths available to choose from to suit different patients' needs.
Some can be worn overnight and some can be worn for as little as half an hour a day. Some whitening gels contain a built in desensitiser for those who suffer with sensitivity.
It is important to note that teeth whitening should always be carried out by a dental professional and only after a dentist has assessed your oral health before prescribing a suitable whitening treatment.
A dentist will need to obtain your fully informed consent for treatment, obtain a medical history before starting treatment and will talk through with you the risks as well as the benefits.
Teeth whitening is perfectly safe if carried out by a registered dental professional, but those who are not, will lack the training or knowledge and could cause permanent damage to a patients' teeth and gums.
Any over-the-counter products, advertising to be teeth whitening products and kits can legally only contain up to 0.1% hydrogen peroxide in the EU.
However, this concentration is too low to have any noticeable effect on the colour of the teeth and often contains more abrasive ingredients, which help to break down and remove extrinsic surface stains.
Products containing over 0.1% hydrogen peroxide must only be sold to dental practitioners.

Related Treatments
Similar Articles