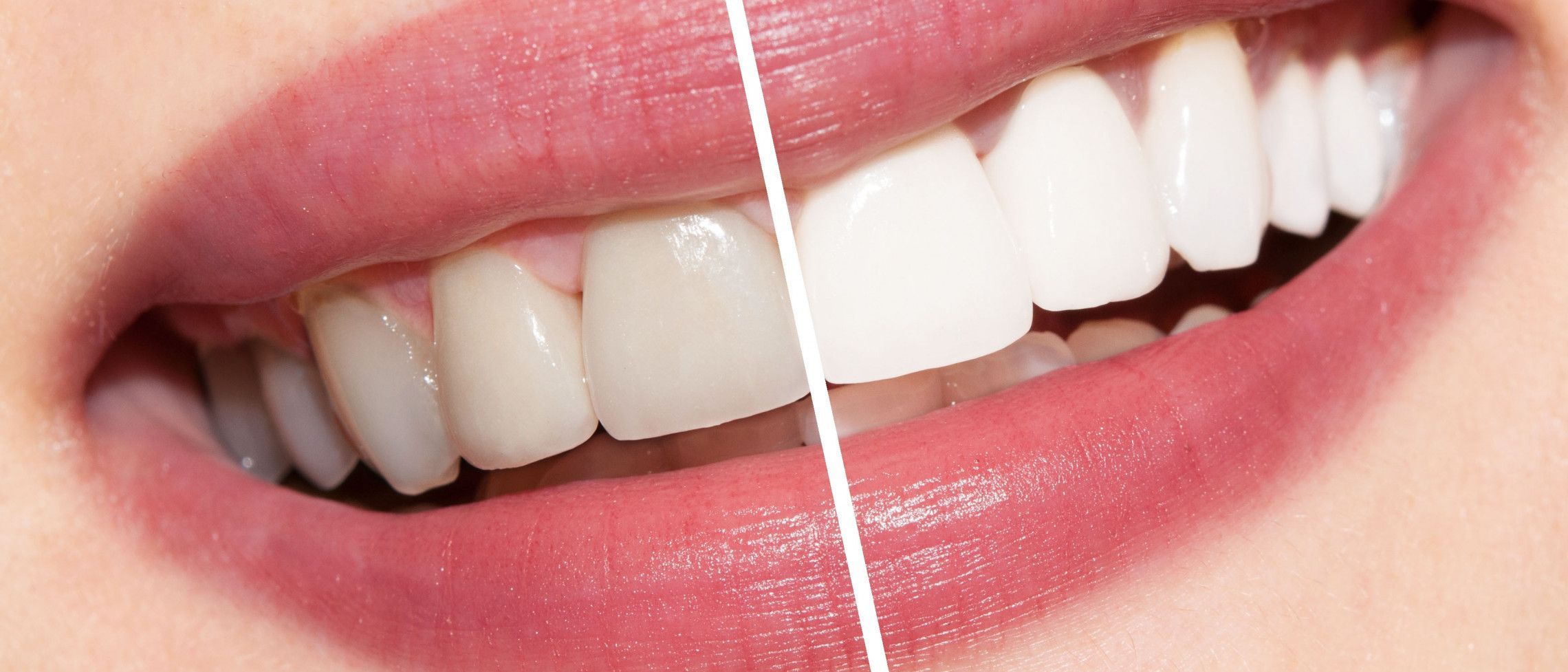 Comparethetreatment's Guide to Teeth Whitening
Our appreciation of the importance of a stunning smile has never been so great. The colour and shape of teeth are often the first things we notice about each other – and reports suggest the pandemic has made us all much more conscious of our smiles.
Having a straight smile, with healthy teeth and gums and a mouth that's fresh, boosts self-esteem and, in turn, encourages others to perceive us as happy, confident and approachable.
According to restorative and aesthetic dentist, Dr Nik Sethi: 'The happier you are with your teeth, the more likely you are to smile and boost your mood. Smiling is a great stress reducer. It actually releases endorphins, which results in feeling happy. As a result, you will find you simply feel better.'
Research conducted by the Oral Health Foundation, 33 per cent of us are now more conscious of the colour of our teeth.
Digital technologies have heightened our awareness of a bright smile, with video conferencing used a lot during the COVID-19 pandemic, driving our desire for whiter, brighter teeth.
The survey suggests one in 10 adults cite video calls as the reason they have changed their views on their smile.
The Oral Health Foundation and Philips also reveal that 42 per cent of people in the UK aspire to having a whiter smile.
A smile is a key feature in our communication with others. Having the confidence to smile can improve our overall wellbeing that is key in all our interactions – at work, in our social life as well as in our more intimate relationships.
So, with much time spent online seeing our own face more regularly, many of us are now looking to enhance our appearance with teeth whitening.
Teeth whitening is one of the most popular cosmetic dental treatments in dentistry and one of the largest growing aesthetic procedures.
Teeth whitening can help make a positive first impression, eradicating years of everyday staining.
But did you know that 'oral beauty' is as much to do with the health of our teeth and gums as it is the appearance of a smile?
Stained teeth are ageing and may have an impact on our self-esteem, but a mouth needs to be in tip top condition before we can consider any teeth whitening treatment.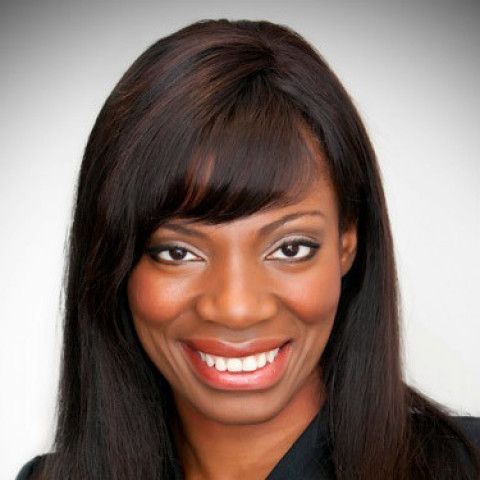 Dr Uchenna Okoye is clinical director of the London Smiling Dental Group and helps transform the smiles of guests on the Channel 5 makeover show, 10 Years Younger in 10 Days.
She has helped many patients enhance their smile and turn back the hands of time on their appearance with teeth whitening treatment.
She says: 'To look the best version of you and to look the youngest most naturally, the colour of your teeth should match the whites of your eyes – that doesn't change from birth. This is why whitening is such a fabulous treatment. It doesn't cause any damage and it works. But, you must make sure you go to a dental professional. It is illegal for anybody who is not a dental professional to whiten your teeth so that's something to be aware of when you are choosing where to go.'
Why do our teeth stain?
Staining of the teeth can be either extrinsic (on the outside), or intrinsic (on the inside). The latter are normally present from birth, and are due to defects whilst the teeth were forming.
Extrinsic stains are from lifestyle habits, such as drinking tea, coffee, red wine, or smoking. Over time, these outside stains if not removed regularly by a dental hygienist can become internalised and therefore result in yellowing of the teeth.
The only way to then remove these internalised stains is through professional dental teeth whitening.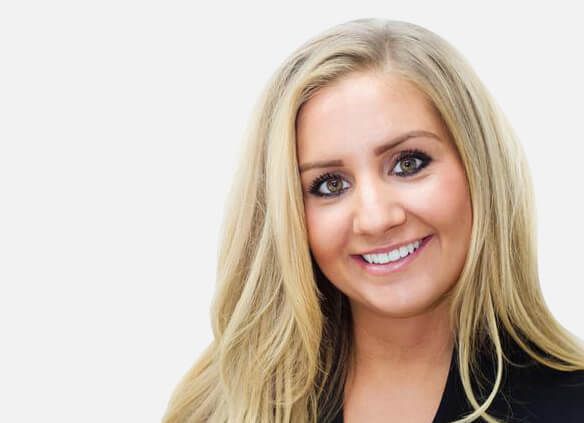 Megan Fairhall is a dental hygienist and therapist and is founder of the world's first dental beauty box, a gift of quality oral care goodies that all help us to keep our healthy smiles.

Whilst her role is to ensure we maintain healthy teeth and gums, she also offers teeth-whitening treatments and uses social media to educate us on the safest and most effective way to brighten our smiles.
She says: 'The last year has seen a huge rise in teeth whitening treatments and has been coined the Zoom boom because of the increase in the number of people using the online platform for meetings and social events. While we are online, we are viewing ourselves for long periods of time – and this includes noticing the colour of their teeth, which has resulted in an increase in teeth-whitening treatments.'
Very few of us have brilliant white teeth and shades vary from person to person – much like hair and skin colour. Our teeth also discolour as we age or as a result of certain and food and drink causing surface stains.
Causes include:
· Staining by drinks, such as wine, tea and coffee and cola
· Smoking cigarettes or chewing tobacco
· Ageing – tooth enamel thins over time
· Medicines, such as tetracycline and fluoride
· Trauma, such as a blow to a tooth.
If you have crowns, veneers or fillings that will not whiten with treatment, you will need to discuss your options with your chosen clinician about these before beginning any course of teeth whitening.
Why do I need to see a dental professional for teeth whitening?
Whilst teeth whitening is an easy way to boost confidence and improve the appearance of a smile, it is important to seek treatment safely.
Although teeth whitening may seem like a cosmetic procedure that fits in with the various treatments offered by hairdressers, beauty therapists and so on, it is in fact strictly the sole practice of dentistry and anyone offering teeth whitening other than an appropriate dental professional is breaking the law.
Teeth whitening treatment is a medical procedure and only dental professionals, who are trained to understand the physiology of the mouth, can assess whether or not out teeth and our overall oral health is suitable and administer the procedure.
Sadly, however, recent figures show that the number of illegal teeth whitening procedures in the UK have risen by 26% in the last year with many of us unwittingly falling victim to illegal teeth whitening businesses.
Unqualified and unsafe, they run the risk of not only being prosecuted in the criminal courts, but also doing serious harm to the health of our mouths, such as severely burned gums and irreversible damage to teeth enamel.
Alarmingly, the Oral Health Foundation and Philips found that 16 per cent of Brits have sought tooth whitening treatments in places other than at a dental clinic, whilst 28 per cent admit they would consider seeking teeth in a beauty salon or kiosk.
Unqualified people in beauty salons, often trained by unscrupulous companies, and pop-up whitening kiosks together with the sales of illegal online DIY teeth-whitening kits and social media posts recommending alternative at-home methods are putting our health at risk and can ruin the lustre and surface of teeth.
Which home teeth whitening kit is best?
There are a number of leading and effective whitening systems on the market but no home whitening kit bought over the counter or online is effective and, in fact, many are unsafe.
They either contain less than 0.1% hydrogen peroxide – meaning they are too weak to have a significant whitening effect – or they contain an ingredient, such as sodium chlorite that scientific studies prove can do serious damage to the strength of our teeth.
So it is safe to say that over-the-counter kits, such as whitening strips and toothpastes, which vary in price, effectiveness and difficulty of use, will not meet your teeth-whitening expectations.
They will never achieve the whitening results that your dental clinic can.
A BBC investigation recently tracked down a number of these so-called teeth whitening training courses and a Which? study revealed that some online whitening products can contain illegal and dangerous levels of hydrogen peroxide, often imported through international sellers.
The British Dental Association, that represents the UK's dentists, warns that anyone considering using products soured online, are 'gambling with their health'.
The Tooth Whitening Information Group (TWIG) is a website that aims to protect the public by providing evidence-based information on how to achieve safe tooth whitening with effective and long-lasting results.
Karen Coates is spokesperson for the group. She says: 'Illegal and unsafe tooth whitening can have a hugely detrimental effect on our oral health. Many of the tooth whitening products that are available to purchase on the internet are often more than 60-100 times over the legal limit of 0.1% hydrogen peroxide for over-the-counter tooth whitening products.
'Using these very strong chemicals (higher than a dental professional can legally use) can cause very serious and painful chemical burns. These can ulceration and take many weeks to health, making it difficult to brush your teeth effectively, which could lead to other oral health problems with the teeth and gums.'
She adds: 'When customers are tempted into purchasing and using products that contain over the legal limit of hydrogen peroxide, they often use them on a too regular basis. This can cause irreversible damage to the enamel of the teeth, causing it to become chalky in appearance.
'Many products purchased online will boast that they do not contain any peroxide. Unfortunately, if you were to purchase these products, you would be wasting your money. These products will have no effect on the underlying shade of the teeth. At best, they my remove some of the staining that you may have built-up on your teeth.'
Many beauticians believe that if they are not using hydrogen peroxide tooth whitening products, that they are not doing anything wrong. Unfortunately, this is not the case.
Karen reminds us: 'Any tooth whitening procedures has been deemed to be the practice of dentistry, and as such can only be legally be carried out by a qualified and registered dental professional. This includes non-peroxide treatment and pre-loaded tray treatment.
'The best advice that TWIG would give to patients considering tooth whitening is: do it safely, do it right and do it once.'
Some manufacturers are using alternative ingredients, such as sodium chlorite, a bonding agent called EDTA and citric acid – all seriously detrimental to the health of our teeth, often causing irreversible damage to the tooth's enamel.
Additionally, it is worth remembering that teeth whitening carried out elsewhere other than a dental surgery runs the risk of infection and cross contamination.
The TWIG website can offer lots of advice and information for all patients who are considering tooth whitening. It will explain how to achieve the best results in a safe and legal way.
It also provides information for the beauty industry on the legalities of tooth whitening as a dental procedure, and the consequences of not following the law.
Patients can also anonymously report anyone that they believe to be carrying out unsafe and illegal tooth whitening.
Is teeth whitening treatment safe and effective?
So, how best to ensure that we brighten out smile safely without risk to our health or appearance?
First of all, it is important to note that not all of us are suited for teeth whitening and, if there is some underlying problem that is causing discolouration, your dentist may wish to address this first.
Additionally, not all teeth can reach the same whiteness so there will be a maximum shade that can be achieved, whatever system you choose. This will vary from person to person.
Side effects include increased teeth sensitivity, gum discomfort, a sore throat or white patches on the gum line – but these should only be temporary.
The only safe and legal option is seeking teeth whitening from a dentist, dental hygienist or therapist. These dental professionals are the only people qualified to whiten teeth and understand the physiology of the teeth and soft tissues of the mouth. This means that they can advise whether or not teeth whitening is suitable for you.
They will ascertain if your teeth and gums are healthy enough for treatment and can administer it, or direct you in how to safely apply whitening at home.
To ensure they are who they say they are – a dental professional who is trained and competent in teeth whitening treatments (specifically a dentist, dental hygienist or therapist) – you can check if they are registered with the GDC by visiting www.gdc.org and typing in their name and/or GDC registration number, which can be found on all dental practice websites.
Debbie McGovern is a dental therapist at Liverpool Implant & Aesthetic Dental Spa and president of the British Association of Dental Therapists. She is determined to make us all aware of the pitfalls and the proper route to teeth whitening and why the dental team is perfectly placed to offer this treatment.
She says: 'Whether it's a wedding, a job interview, or because of low self-esteem, there are so many reasons why we may wish to whiten our teeth and improve our smile. Sometimes, there are clinical reasons why teeth might be darker in colour – such as trauma to the roots with a tooth darkened after the injury, erosion, or the enamel has been removed so the dentine is exposed, which makes the tooth appear yellow. But only a dentist can diagnose this. I have seen some pretty terrible cases involving illegal teeth whitening and get very frustrated because some of the things are avoidable – burnt lips and damaged soft tissues heal but, when enamel is damaged by some of the chemicals that is being put onto teeth, most of the time it is irreversible and the enamel will forever appear dull and without natural lustre. Teeth whitening products that contain citric acid or chlorine dioxide, for example, will soften enamel and affect the look and feel of the tooth.
'Home kits bought over the counter also carry risks. If bleaching trays have not been fitted professionally, the whitening gel may leak onto gums and cause blisters and sensitivity.'
So, in the long run whitening from a dentist is not only safer, as your dentist will assess which tooth whitening product is most suitable for you, it is cost effective, too.
Should I listen to teeth-whitening advice from influencers?
As we scroll through our Instagram or TikTok feed, our desire for a whiter smile can be sparked by some of the DIY teeth-whitening hacks shared by celebrities and influencers.
They may seem cheaper than seeking legal teeth whitening procedures from a dental professional, but the cost is high in terms of our health and wellbeing.
The alarming social media posts include those encouraging us to brush with lemon and bicarbonate of soda – the acidic lemon is highly erosive for tooth enamel and the soda works as an abrasive – or to apply products that have high levels of hydrogen peroxide, with whitening syringes and pens overloaded with gel.
Others recommendations include rubbing strawberries across our teeth to whiten them, using charcoal toothpaste to brighten a smile, or applying abrasive melamine sponges to remove stains from teeth.
The truth is, all these hacks come with high risk to the long-term health of our teeth and gums. Tell-tale signs might be teeth sensitivity, or teeth becoming more transparent, sore gums and dehydration that only makes teeth appear whiter temporarily.
Some of these practices can cause irreversible damage due to their erosive and abrasive ingredients, lead to enamel wear or discolouration of veneers and composite build ups and, ultimately, expensive restorative procedures to address the damage.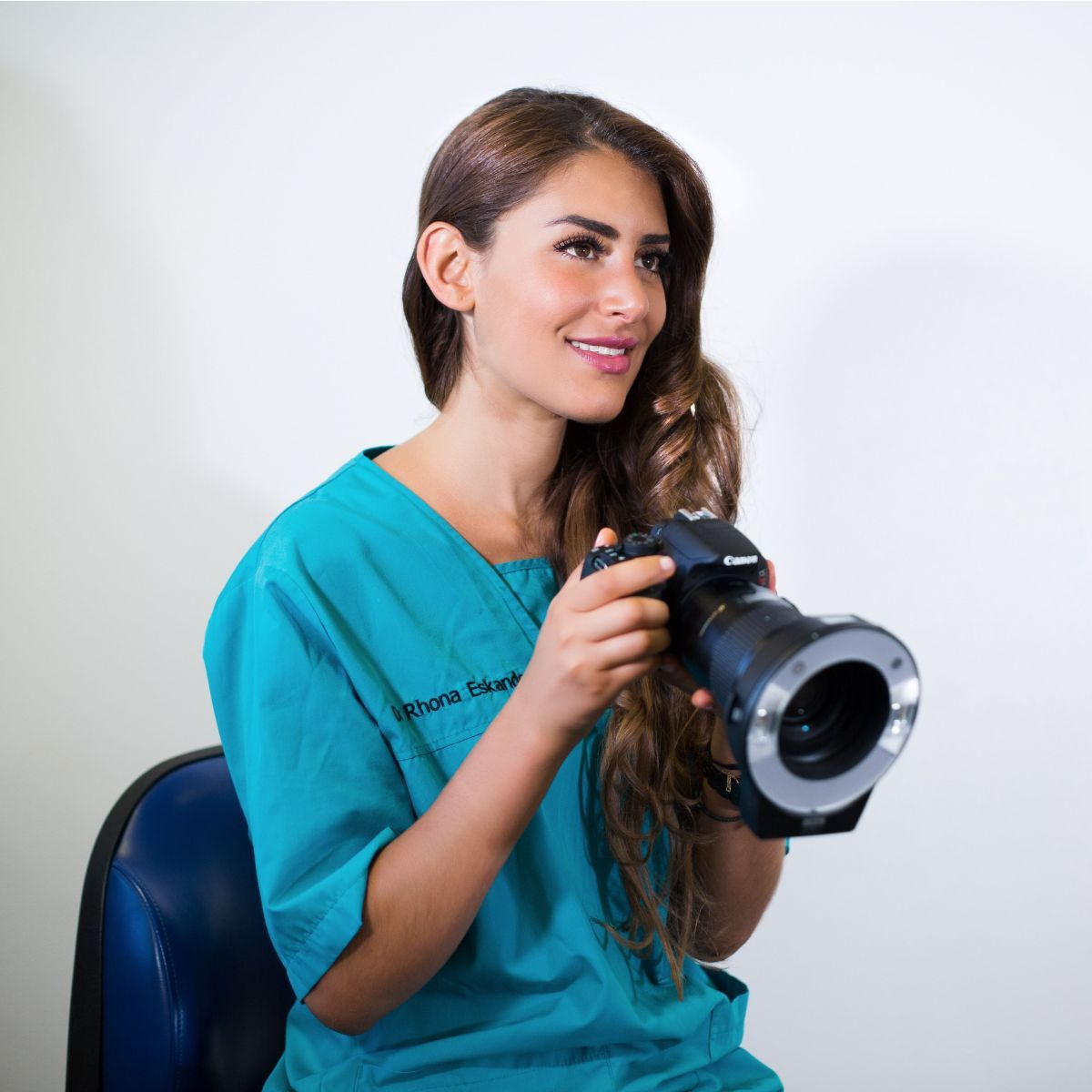 Cosmetic dentist Dr Rhona Eskander is owner of Chelsea Dental Clinic. She warns it is also important to remember that endorsed products usually have affiliations or paid interest.
She says: 'Often, celebrities promoting whitening products have veneers or bonding. These cannot be whitened, which means this is false advertising. Moreover, home products are usually very weak compared to a dentist-administered whitening product. You would be better off seeing a dentist and having a proper diagnosis as to why your teeth are the colour they are. The dentist can then tailor the whitening to you. For example, internal tooth discolouration is due to trauma and needs internal measures. Some whitening toothpastes that are designed to remove stains can permanently strip off the enamel because they are abrasive.'
Dental hygienist and therapist Megan Fairhall adds: 'It's a busy online world out there and anyone can talk freely about any subject – but that doesn't always mean it's the correct information. Unfortunately, this includes teeth-whitening trends that are often fads or practices that are not necessarily safe or effective. The online community can be a dangerous place for treatments, such as teeth whitening, that legally require a prescription from a dentist to be carried out. Online influencers who are paid to promote treatments are unfortunately only mis-selling teeth-whitening products and it's important to seek out these treatments from a dental professional.'
The General Dental Council (GDC), that is responsible for regulating the dental profession, says that 'tooth whitening products containing or releasing between 0.1%-6% hydrogen peroxide should not be made directly available to the consumer, other than through treatment by a registered dentist (or dental hygienist or dental therapist or clinical dental technician working to a dentist's prescription). Breach of these regulations is a criminal offence.'
Key points
Products containing or releasing up to 6% hydrogen peroxide can be used, as long as:
· Products of this strength are sold only to dental practitioners
· A dentist has first examined the patient to make sure there are no risks or any other concern about their oral condition.
· The patient is over 18 years old.
· For each cycle of use, first use is by a dental practitioner or under their direct supervision by a dental hygienist or dental therapist.
Can a hygiene appointment help to whiten my teeth?
Teeth whitening and stain removal are common treatments, but it is often difficult to know which one will have the most beneficial results.
In the first instance, regular check-ups with a dental hygienist or therapist can help us to maintain our bright smile.
At a hygiene appointment, plaque and staining that causes discolouration can be eradicated.
AirFlow stain removal treatment can leave teeth looking whiter after deposits and staining are removed.
Air polishing is an innovative technique that effectively cleans and polishes the teeth and is particularly beneficial for removing stubborn stains, such as coffee, tea, smoking and red wine.
The treatment uses a machine to cleans and polish the teeth with a mix of water, compressed air and fine powder particles, leaving you with a minty fresh and clean mouth.
For those of us who need more, root-surface debridement offers a deeper clean if there are particularly deep spaces around the teeth.
Investing in your oral hygiene at home will add a professional touch to any teeth cleaning you carry out and sustain the effects of teeth whitening for longer.
At home, try using an electric toothbrush that can track and analyse your brushing technique to guide you to clean your teeth effectively and avoid those food and drinks that cause staining foods to help your teeth stay whiter.
Ensure you floss regularly and consider buying a water flosser that is effective at blasting out those food particles that attract plaque build-up – especially between the teeth and in the crevices.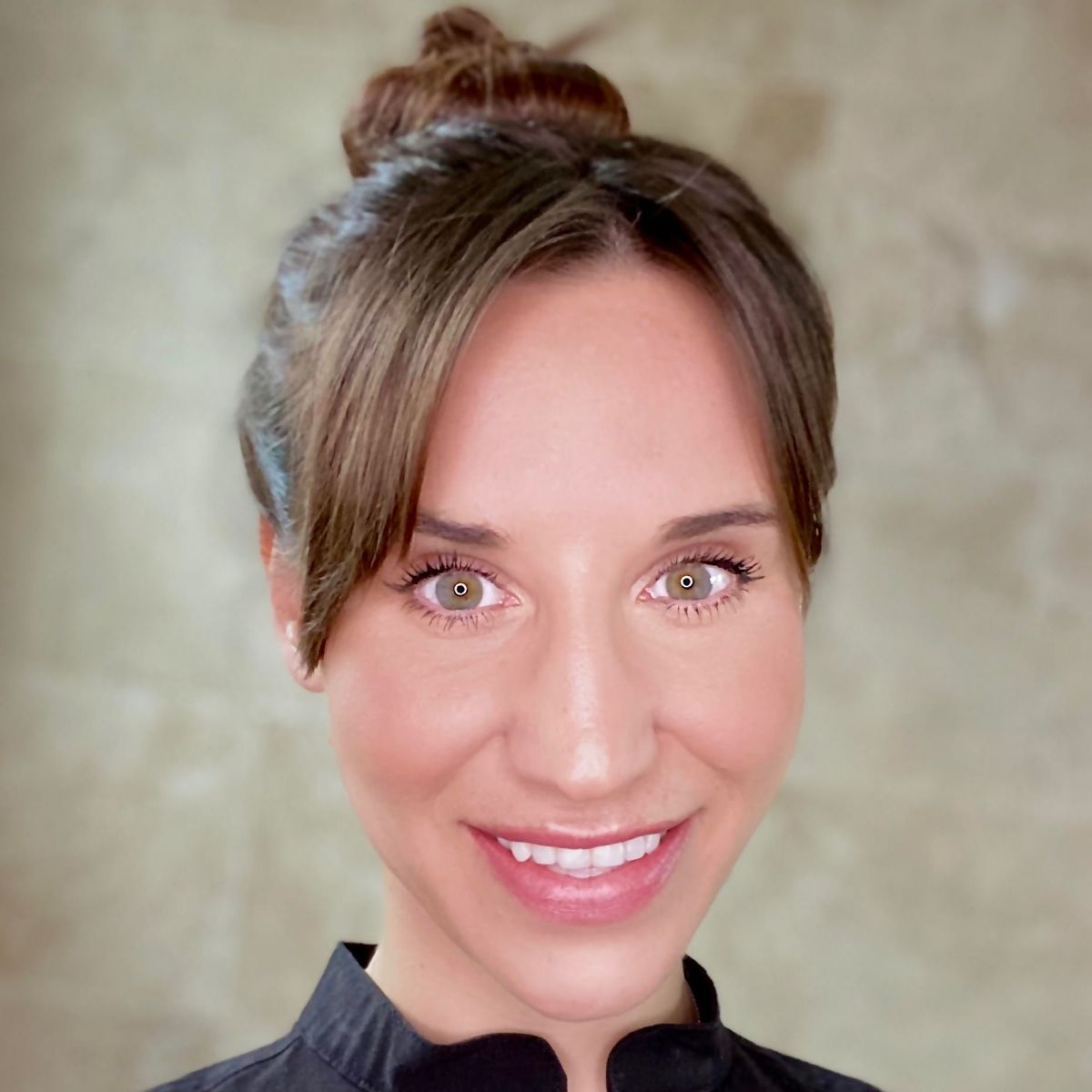 Award-winning dental hygienist and therapist Anna Middleton (aka @londonhygienist) works at Chelsea Dental Clinic in Fulham Road and Serene Dental in Knightsbridge, two practices that specialise in improving the aesthetics and health of our teeth.
She explains: 'Discolouration is often a natural occurrence, although food and drink consumption undoubtedly play a part. Teeth naturally vary in their shade of colour. This is due to the thickness of the covering the dentine – naturally yellowish inner surface. Staining can be defined as intrinsic – when the inner layer of the tooth (the dentine) darkens, or extrinsic – when the enamel is stained.
'There are numerous types of stains; some are genetic, environmental or pharmacological in nature. The most common though are surface stains on the enamel down to red wine, tea, coffee, various foods and smoking.'
She adds: 'Extrinsic staining can be achieved during a routine hygiene appointment where the teeth are cleaned to remove staining and any plaque deposits, which can be soft and hard. The teeth are then polished at the end with either conventional polish or Airflow.'
AirFlow is a powerful combination of water, air and fine powder (think jet-wash, but for your teeth). It will remove heavy surface stains and discolouration quickly and gently, leaving teeth looking whiter. It takes less than five minutes at the end of a routine hygiene clean and is used instead of conventional polish, which can be abrasive and scratch enamel. This is also ideal for patients thinking about teeth whitening as the teeth are left clean to help maximise the effectiveness of the procedure.
Anna says: 'Professional whitening is the only way to actually change the colour of teeth. It is a safe and effective way to improve your appearance, boost self-confidence and appear more youthful.
'Developments in whitening technology means the process has become easy to do with minimal fuss or mess. The way whitening works is there is a chemical reaction that breaks apart the carbon bonds that create yellow stains. Once the bonds are broken, they no longer reflect a yellow shade. This process does takes time with in-surgery whitening taking around an hour but patients often opt for home whitening which will demands whitening for approximately two weeks.'
A few lifestyle changes can make a huge difference when it comes to oral hygiene. Quitting smoking, cutting down on alcohol and using a straw when consuming acidic drinks are all key to dodging any stains, according to Anna. She also warns her patients against using Corsodyl or chlorhexidine mouthwash without instruction from a dental professional – this could be the cause of staining.
Products bought over the counter, such as whitening toothpastes and strips, are often insufficient in achieving long-lasting whitening results. They can vary in price, effectiveness and difficulty of use and, truth be told, will most probably only disappoint. They will never achieve the whitening effects that your dental clinic can.
Instead, a dental professional will use professional-grade bleaching agents to penetrate the enamel and thoroughly whiten a smile.
What does safe teeth whitening involve?
First of all you need to find a dentist best suited to your needs.
Once you have chosen which dental practice to attend, reception staff will first ask you to fill out a patient data form. This includes basic personal information and your health history.
Your oral health is key, so you will need an assessment of your oral hygiene and health of your teeth and gums before any whitening treatment can take place.
The consultation will also offer you the opportunity to discuss what it is you hope to achieve with teeth-whitening treatment.
Be sure to ask questions about the types of whitening treatment available, as well as about the results you can expect, details of follow-up appointments, the associated risks and the fitting of trays.
You will also need to know the risks regarding teeth sensitivity. Sensitivity is considered a sign the solution is working. Take time before making a decision and chat with family and friends about treatments they may have had and learn from their experiences until you feel confident.
The practice can then give you a written treatment plan as well as an estimate of the cost.
When you are good to go, you will have an oral health check to ascertain if your teeth and gums are healthy enough to undergo treatment.
This is also when the colouring of your teeth will be checked against a chart.
This is split into four different shade ranges – A, B, C and D – with one end of the shade being the whitest and the far end being the most discoloured.
The dentist will then be able to give you an idea of how they hope the treatment will work.
Before proceeding to the in-surgery treatment, moulds of your teeth need to be taken so the team can create your bespoke trays. These are for the home kits.
The most important thing at this stage is that the tray is accurate and tight fitting to prevent any accidental spillage onto the gums during treatment.
The initial teeth whitening procedure will take place in the surgery and takes about an hour.
The clinician will use an instrument to keep your mouth open before applying a solution to protect the gums.
Next, they will paint whitening gel onto the tooth surface. A UV light is sometimes used to heat the solution, which activates it to penetrate deeper into the enamel. In general, this process can take between 60 to 90 minutes.
The gel may need to be replaced a few times to get you the best results.
Always remember, tailored face-to-face treatment from dentists and their teams is the only option when it comes to whitening our teeth.
When undergoing whitening treatments at a dental practice, a patient will first be seen by a dentist for an examination to check their oral health and suitability for teeth whitening treatments. The treatment will then be carried out by the dentist or a dental hygienist or therapist.
Dental hygienist and therapist Megan Fairhall explains: 'If opting for the take-home trays, dental impressions are taken of the teeth and sent off to the laboratory where whitening trays are created that are an exact replica of the patient's teeth. It's important these trays are specific to each patient for safe and effective results. The patient then returns to the practice to be shown how to use the trays and whitening gels. This procedure is then carried out by the patient at home usually overnight for period of about two weeks (although this can vary dependant on the patients initially shade of the teeth).
'If you opt for an in-chair procedure, then this treatment is carried out at the dental practice and takes around two hours. You will see instant results and will be given take-home trays to continue the whitening process at home to achieve the best long-lasting results. Take-home trays are ideal for future whitening top-ups.
'Top-ups can vary from each patient as it depends upon their lifestyle habits (tea/coffee/red wines etc). Most patient will require annual top-ups using their take-home trays and whitening gels for only two-to-three days.'
It is important to understand that you may not be suitable for teeth whitening, or you may have to wait while the dentist, dental hygienist or therapist helps you to achieve the optimum level of oral hygiene required for the cosmetic procedure.
A dentist will always act in your best interest and refusing to treat you for health reasons is part of this responsibility.
Will teeth whitening make my teeth sensitive?
Teeth whitening can lead to teeth sensitivity for a short period of time following treatment.
To prevent this, your dentist might suggest a desensitising toothpaste, containing potassium nitrate, for two weeks prior to bleaching to reduce this.
Toothpastes containing amorphous calcium phosphate (ACP) or fluoride will reduce sensitivity following treatment, as will a toothpaste with a desensitising action.
ACP has been clinically proven to greatly reduce sensitivity, rebuild tooth enamel through a process called remineralisation, reduce the fade back often seen after whitening treatments, and add a lustrous shine to teeth.
Avoid extremely hot or cold food and drink and use a soft-bristled brush for a few days following whitening.
How long will teeth-whitening treatment last?
Cosmetic dentist Dr Rhona Eskander says: 'The results of teeth whitening can last for years but ideally you should top up once every few months for a few days to maintain results as teeth get stained with day-to-day life.'
Make sure you maintain good oral hygiene habits and also try to avoid teeth-staining drinks, such as red wine and coffee, in order to ensure longevity of results. It goes without saying that you should quit smoking, too.
Although you may consider teeth whitening treatment from a dental professional to be expensive, studies are showing that when this procedure is carried out correctly, the results can last around three to four years.
A few lifestyle changes can make a huge difference when it comes to maintaining teeth whitening results. Quitting smoking, cutting down on alcohol and using a straw when consuming acidic drinks are all key to dodging any stains.
Also, avoid using Corsodyl or chlorhexidine mouthwash without instruction from a dental professional – as this too can cause staining.
What teeth whitening products are best?
Advances in technology mean there is a vast range of products available that can brighten our smile safely and effectively. These products include options for home whitening and in-chair in a dental clinic.
In-chair versus home whitening
In-chair whitening offer us a rapid transformation when it comes to teeth whitening and can be achieved in just one appointment.
Once completed, you will be given take-home activators that will further whiten your teeth over subsequent days.
Home whitening takes longer to achieve results but is a popular option because its simplicity and convenience fits into our busy schedules. Often, the initial teeth whitening treatment will be carried out by your dentist, or dental hygienist and therapist, following a consultation and oral health assessment.
They will explain how the treatment works, take an impression to create your whitening trays and will then advise on how to continue the procedure at home.
Once the whitening trays have been made-up, you can then take them home and start your treatment.
Often, home whitening involves wearing the trays for around 6 hours per day for 10-14 days. Home whitening is usually less expensive than in-chair treatment, but it takes longer.
Daytime or night time whitening will depend on your preference and the guidance of the dental professional treating you. As a rule of thumb, those of us who are wearing aligners to straighten our teeth, or if we clench and grind teeth, should consider a daytime product. But a face-to-face dental assessment will ascertain what best suits you and your lifestyle.
Here, we list the most popular professional whitening choices available to you at the dental clinic.
Boutique Whitening offers both Day and Night gel in order to suit different lifestyles.
The Day gel is a 6% hydrogen peroxide formula while the Night gel comes in either 10% or 16% carbamide peroxide formulas.
The 6% hydrogen peroxide and 16% carbamide peroxide are the strongest formulas legally available in the UK and are equal in strength.
The 10% carbamide peroxide gel is designed for patients who experience sensitivity and many dental professionals will prescribe a mixed kit so that you can start with the 10% before moving up to 16%.
Your dentist will discuss both Day and Night gel options but, essentially, the one that will suit you best is the one you will be able to consistently use every day for the course of your treatment.
The Day gel should be worn for 90 minutes per day and the Night gel should be worn for 4-6 hours overnight (sleeping for longer is fine as the gel will become inactive).
It is best to select the one that you feel will suit you better. Some patients can't tolerate wearing whitening trays overnight and are therefore better suited to Day gel, etc.
If you suffer from grinding your teeth at night, then you should opt for the Day gel as teeth grinding can affect your whitening results and ruin your whitening trays.
Unfortunately, sensitivity is a common complaint while whitening. The good news is that this will stop when you complete your treatment.
The team at Boutique Whitening offers Boutique Biomin toothpaste that they recommend using for 10-14 days prior to starting your whitening treatment (while you are waiting for your whitening trays to be made at the dental lab) and throughout to help reduce sensitivity and strengthen and protect tooth structure – your dentist can provide this for you. Alternatively, using a toothpaste designed for sensitivity will also help.
If you are suffering with sensitivity during your treatment, a great tip to reduce the 'zings' is to put some sensitivity toothpaste – such as Sensodyne – in your whitening trays (without any whitening gel) and wear this for 30-60 minutes. Do NOT use Boutique Biomin for this.
Teeth whitening results vary from one patient to another as the shade will darken over time due to natural staining from the foods/drinks we consume. Most patients will maintain their shade with a single top up syringe (around a week of whitening) every six months or so. Others prefer to do one night per month – it's all down to personal preference. It's important to remember that with any teeth whitening system that some level of maintenance will be required.
Teeth whitening prescribed by a dental professional is completely safe and therefore you can whiten as often as you like. A standard course of initial treatment would be two-to-three weeks of continuous daily whitening but this may take longer for some patients – due to darker start shade or thicker enamel – in which case they may prefer to continue to whiten for up to six weeks.
How much can it whiten my teeth?
There is no one size fits all with teeth whitening, so we are unable to predict exactly how much whiter your teeth will be as this is entirely dependent on each patient's own dentition. Your dentist should be able to provide a guide as to how white your teeth will go and they should always take a clinical picture prior to treatment in order to compare your results.
Boutique Whitening offers a B1 guarantee kit that ensures every patient who uses it will achieve at least this shade.
Dr Rhona Eskander is a cosmetic dentist and owner of Chelsea Dental Clinic and says we can achieve a more natural-looking whiter smile without the OTT dazzling Hollywood look.
'When your bespoke whitening trays are made, you will be given tubes of peroxide. You place the gels in the trays either in the day for a couple of hours or overnight. This depends on the system you choose. Your teeth don't turn from yellow to white overnight; it's a gradual process so you can choose when to stop. You're given a two-week supply of gel but if you're happy after one week you can stop.'
Also worth noting is that the Boutique teeth-whitening system has tip-top animal-friendly credentials and is registered with the Vegan Society's Vegan trademark, meaning it is cruelty-free and against animal testing.
Enlighten Evolution3 is a revolutionary gel formulate to guarantee a B1 shade –the whitest natural shade teeth can achieve – and Enlighten is a regular feature of many TV makeover shows.
Enlighten Evolution3 works by increasing the tooth's permeability to oxygen, which breaks down stain molecules.
Enlighten Evolution3 is a combination treatment, which means there is a two-week home treatment, followed by a single chair treatment. This is simple, non-invasive treatment that gives a final boost to create long-lasting effects.
Using this whitening system, you can keep your teeth whiter indefinitely with a top-up session at home once every couple of months.
Enlighten Evolution3 is completely safe. Some clients have reported mild sensitivity during the first couple of nights, so often patients are recommended Enlighten Tooth Serum and Evoseal desensitising swabs, which are included in an Enlighten Evolution3 Whitening kit.
Enlighten Evolution3 will only whiten natural teeth, therefore fillings, crowns, veneers will not change colour.
Opalescence is a take-home whitening gel is available in three flavours and four concentrations for day or night wear.
The options available are:
· Take home (via custom-made trays)
· Ready to go (easy to use pre-filled, disposable trays that take 5–10 days, with wear times ranging from 15–90 minutes per day)
· In-office (a 40% hydrogen peroxide power bleaching gel that whitens in less than an hour in clinic).
Philips Zoom! This is a popular choice and has whitened the teeth of millions of people around the globe. There is a full suite of options tailored to meet all needs and fit with many lifestyles. It is safe, pain-free and sustainable. In-clinic, it can achieve a smile that is up to six shades whiter within the hour.
Philips Zoom! DayWhite and NiteWhite are the take-home whitening options that offer solutions for patients who would rather wear their trays whilst sleeping or for those who wish to wear them for shorter periods of time during the day. Your dentist will advise on what option suits you best.
Philips Zoom! WhiteSpeed delivers exceptional results that can be as much as 40 per cent better than a comparable non-light activated whitening system. It eradicates naturally age-related occurring stains, those caused by food and drink and even medication. Treatment can be completed within a single 45-60-minute appointment. It works using a combination of whitening gel with a special LED accelerator for speedy results and a brighter smile that can be up to six times lighter than your original shade.
It is best suited for those of us with sensitive teeth who usually feel pain or discomfort when eating hot or cold food.
It is also ideal for those of us who want to reduce the time required whitening at home or want the initial whitening results faster.
Philips Zoom home whitening kits are also an option. Each kit has a different strength formula, which your dentist will advise you on. All whitening treatments are designed to whiten your teeth with little to no sensitivity.
Philips Zoom! NiteWhite works as you sleep. Available in different strengths, this teeth-whitening option gives noticeable results in two weeks.
Philips Zoom DayWhite is ideal if you wish to wear your teeth-whitening trays for as short a time as possible during the day. You wear trays for 30 to 90 minutes, for results in as little as two weeks.
It comes in a whitening gel presented in a dual barrel and is ready mixed. All you need to do is inject a tiny dot into each scallop of the trays. These syringes do not need to be stored in a fridge. The presence of amorphous calcium phosphate (ACP) in the Zoom gel formulation limits sensitivity.
Dr Andrew Wallace is a cosmetic dentist with a wealth of experience in enhancing the smiles of his patients, including teeth whitening
He says: 'I recommend Philips Zoom! DayWhite for its reliability as well as its ability to counter sensitivity. The unique formula of the gel (it contains amorphous calcium phosphate (ACP) is clinically proven to reduce sensitivity and protect enamel) reduces the amount of tooth sensitivity and makes us more successful in achieving a comfortable as well as successful treatment outcome.
'Chairside tooth whitening is the best option for patients who want quick fixes and everything instantly. For time poor patients, the results I achieve with the Zoom chairside system are as predictable and satisfactory as the take home solutions.'
To maintain the effects of whitening, we will require two-to-three top-ups per year normally requiring two-to-three days of treatment.
SDI Pola teeth-whitening system offers a solution for each one of your patients - whether they like to be treated at the practice, at home or on-the-go. With in-clinic whitening, this system provides results within just 30 minutes. The take home kit offers a more convenient option and the on-the-go solution allows for fast touch ups.
In-clinic whitening results are obtained within just 30 minutes, while a take-home whitening system can take approximately between 5 and 14 days.
SDI Pola Light combines Pola's award-winning whitening formulas with a LED mouthpiece to help accelerate the whitening procedure, removing the need for chair time and custom trays – saving you time.
White Dental Beauty is a professional whitening system, powered by an intelligent compound called NOVON that is a patented technology offering an enhanced whitening effect and less sensitivity, a fact that is backed by an independent study.
It is a high-quality mint-flavoured whitening gel that offers minimally invasive, long-lasting results, teeth can be whitened in as little as 30 minutes a day.
This gel comes in a variety of strengths that includes a mild solution to suit those of us with more sensitive teeth. Optimal water content and potassium fluoride help manage any sensitivity. It also has a stabilised pH that is kind to enamel.
The gels are designed to maintain a neutral pH, contain water to minimise dehydration of the teeth and a desensitising agent.
There are various options to whiten teeth with White Dental Beauty, with gels that can be worn from as little as 30 minutes a day for fast effective whitening, overnight treatments that gently whiten while you sleep and mild gels for those that are more susceptible to sensitivity. White Dental Beauty is vegan friendly and cruelty free.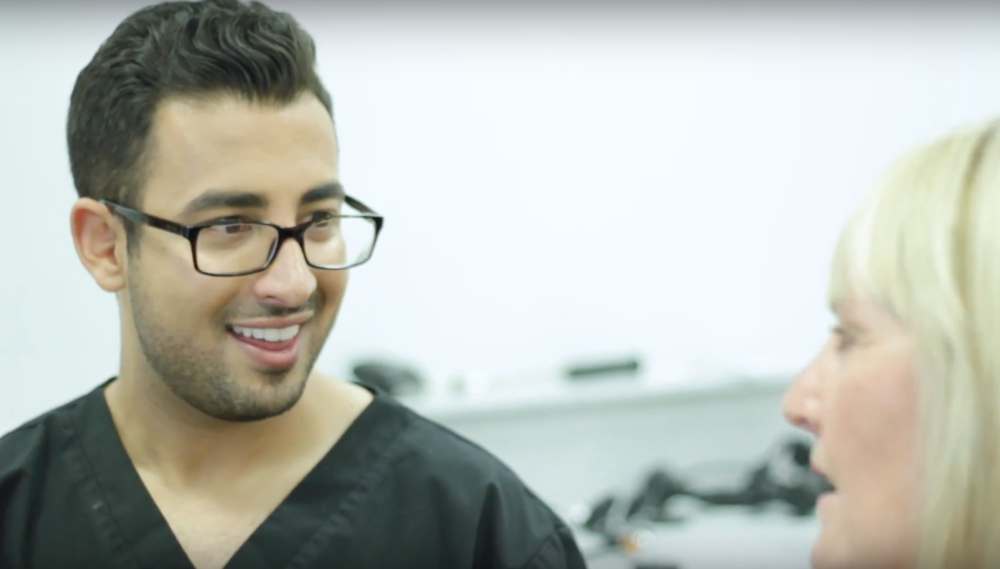 Restorative and aesthetic dentist, Dr Nik Sethi says: 'Your dentist will need to check your oral health, teeth and gums before you begin whitening. This is to be sure you are suitable for treatment and to identify any other dental needs you may have. They can then get your custom trays made and show you how to apply the gel and give you full instructions tailored to your individual treatment plan.'
For help choosing the most appropriate teeth-whitening system for you, a consultation with your dentist should include a discussion on all treatment options. Please click here to find your nearest Teeth Whitening dentist

Updated 23rd July 2023
Related Treatment
Similar Articles