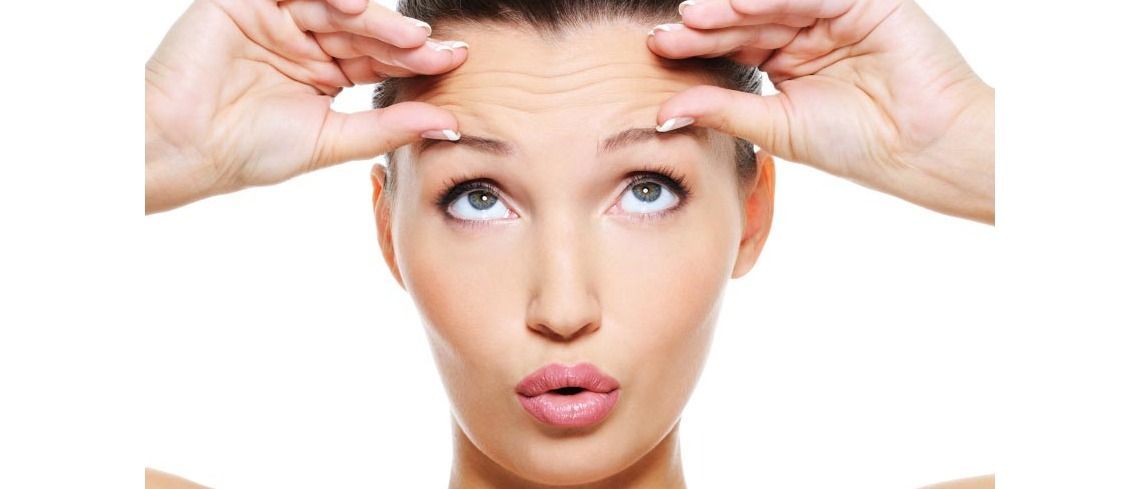 Comparethetreatment's Guide to Facial Aesthetics
The world of facial aesthetics opens up many opportunities for those of us wishing to enhance the way we look.
Results can be achieved with a number of minimally invasive facial aesthetic procedures, with injectables and fillers offering safe and effective solutions for those seeking cosmetic rejuvenation without having to face surgery.
Gone are the days of extreme makeovers and having to go under the knife. Increasingly, less is more. And, because facial aesthetics offer a less invasive alternative to surgical procedures, their popularity continues to rise. They also offer more affordable options to revitalising our appearance.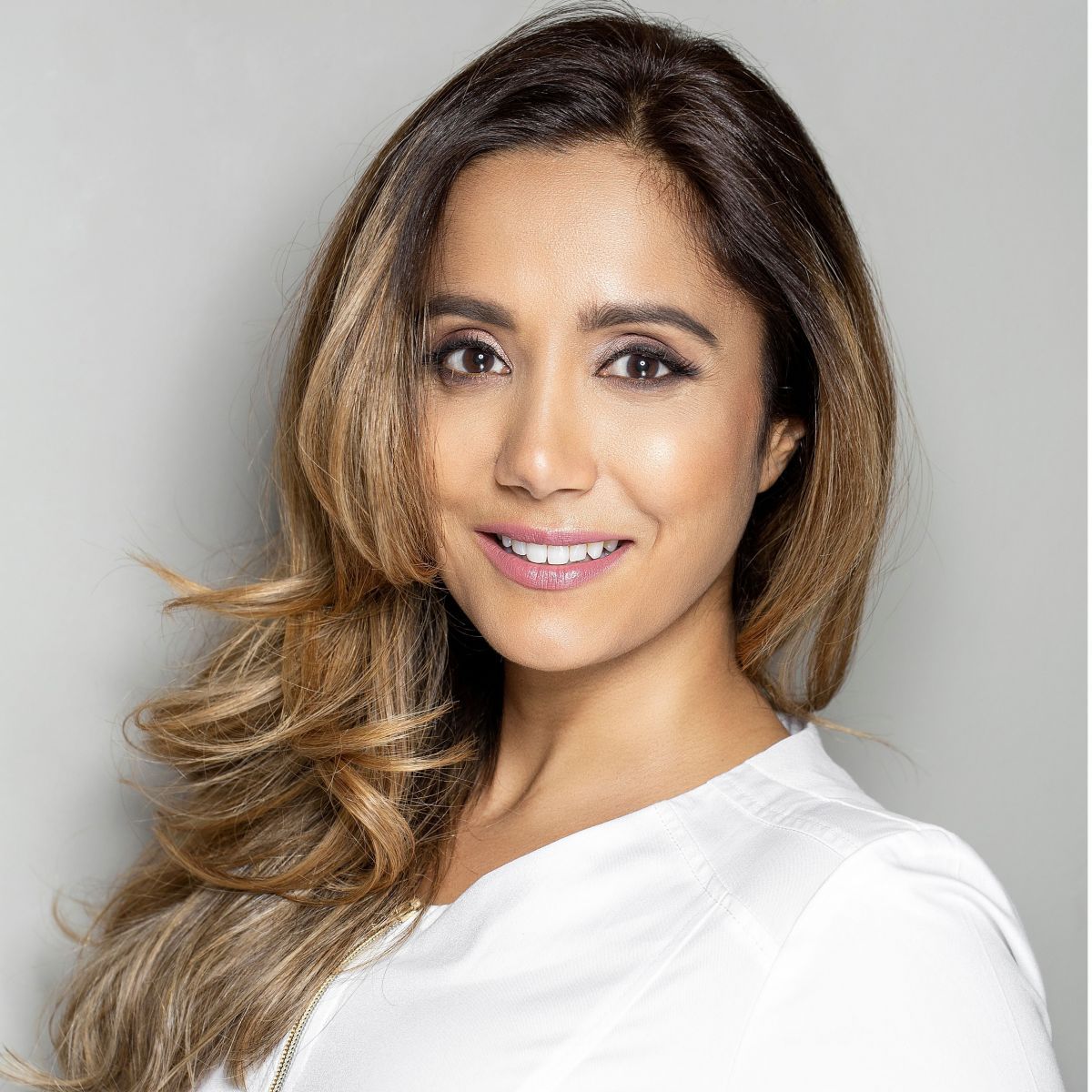 Dr Manrina Rhode is a cosmetic dentist and award-wining aesthetics practitioner and comparethetreatment's facial aesthetics expert. [needs link inserted here]
She believes injectable treatments are becoming more accepted and widely used every year. More so during the pandemic.
She suggests that as many of us had more time to scrutinise the way we appear to others during the countless Zoom calls we were on during lockdown, there has been a spike in numbers looking to address perceived flaws or wishing to subtly improve the way they look.
She says: 'Facial aesthetics have become more accepted and sought-after procedures to the point where many of us consider treatments as a form of self-care. Also, with celebrities being more open about work they have had done, the public can see beautiful results – and what can be achieved with minimally invasive treatments.'
What can facial aesthetics do for our appearance?
From minimally invasive injectables to fillers and threadlift treatments, the evolution of facial aesthetics has been rapid. The science behind the treatments is developing and there are many evidence-based 'lite' procedures that deliver results with very little downtime.
Treatments can:
· Soften the appearance of wrinkles
· Contour and define certain features
· Add symmetry to the face
· Add fullness to lips
· Accentuate cheekbones and chins
· Augment skin to smooth out signs of ageing and give us a more youthful appearance.
In fact, facial aesthetic treatments not only enhance our appearance but can also improve our overall wellbeing by boosting our self-confidence.
Dr Safa Al-Naher, is director and principal dentist of Serene by Safa, in London's Knightsbridge, a clinic that offers bespoke packages for total facial enhancement.
She says: 'There are many reasons why people choose to have facial aesthetic treatments. These include:
· Wanting to look fresher and more radiant.
· A desire to look more like our younger self.
· To enhance or accentuate certain features.
· To disguise features that have caused years of insecurity.'
What are the most popular facial aesthetic treatments?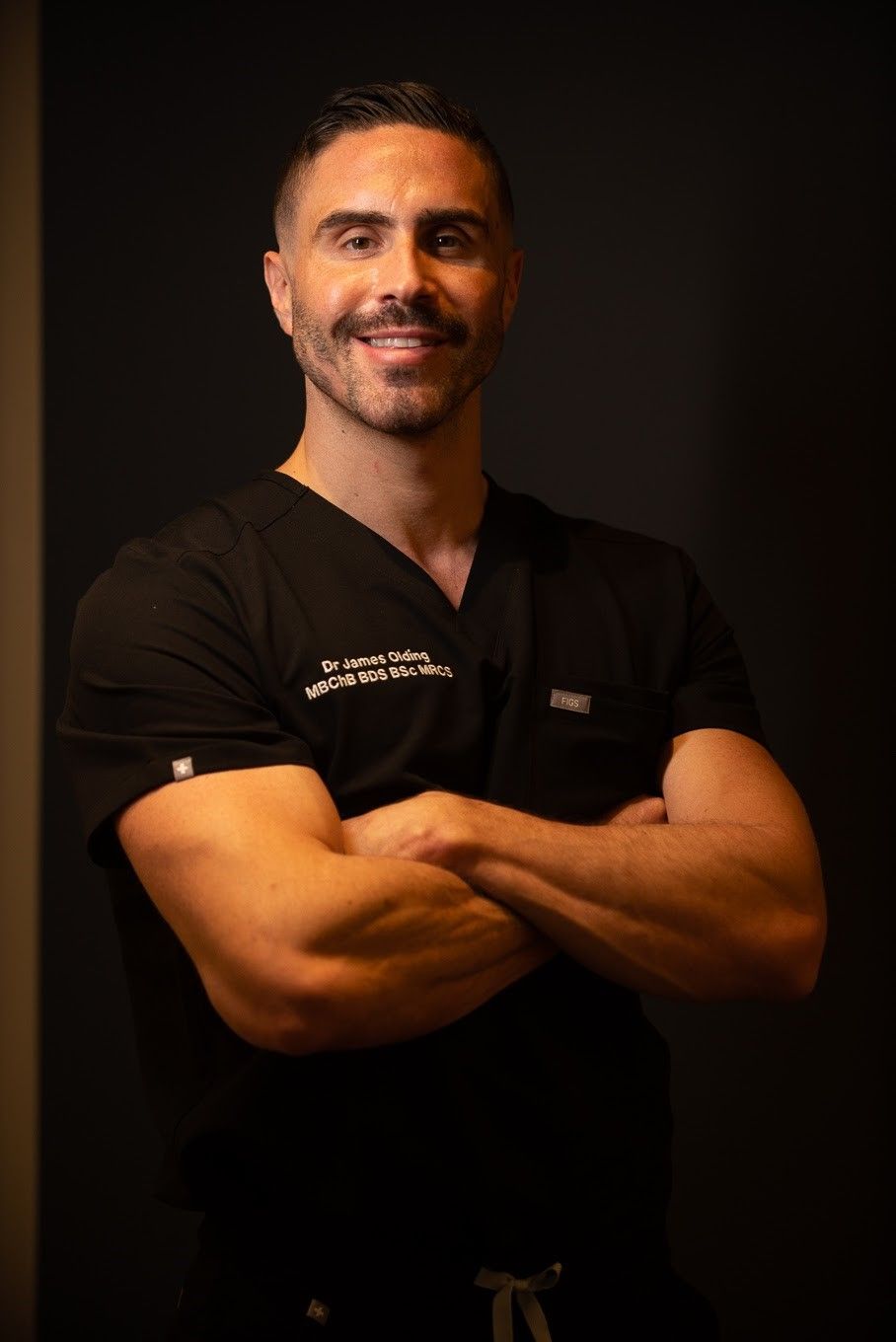 Dr James Olding is a dually qualified doctor and dentist, and an Oral & Maxillofacial Registrar in training in the NHS, based in London. He is also the founder and director of Training Academy Interface Aesthetics, one of the few teaching institutions in the UK to offer the 'Gold Standard' qualification, the Level 7 Post-Graduate Diploma in Injectables.
He has campaigned vigorously for regulation of both practice and training, and uses his platform as an NHS surgeon to raise awareness of the complications that can result from treatments.
For him, maximising self-confidence and enhancing our natural features are his two main objectives.
Here, he lists the current top facial aesthetic treatments many of us crave:
· Anti-wrinkle treatments (Botox) – 'This is still one of the most popular treatments (for both men and women) that addresses lines and wrinkles in the upper area of the face.'
· Non-surgical rhinoplasty – 'There has been a sharp rise in the interest in this treatment from both men and women.'
· Skin boosters or biostimulatory treatments, such as Juvéderm Volite, Profhilo, Sculptra* – 'An increasing number of women are having these treatments that promote collagen and elastin production, improve hydration and enhance skin quality.'
· Jawline and chin/profile enhancements using filler – 'For men specifically.'
* Juvéderm Volite: An injectable skin booster treatment, this aims to boost the skin's hydration in a single session using hyaluronic acid. It corrects fine lines and wrinkles and initially there will be some plumping effects but dramatic results can be seen after two weeks.
Profhilo: An anti-ageing injectable treatment that hydrates the skin with a slow release of hyaluronic acid, biostimulating collagen, elastin and adipocytes (fat) stem cells. This results in plumper skin, improved tone and texture. Results are noticeable after two treatments and continue over two to three months.
Sculptra: This treatment replenishes lost volume by stimulating growth of our own natural collagen to treat the underlying causes of facial ageing. The effects last two to two and a half years.
At what age can we have facial aesthetic treatments?
Adults of all ages can have facial rejuvenation with injectables. However, there are new laws to prevent treatment for those under the age of 18.
The Botulinum Toxin and Cosmetic Fillers (Children) Act makes it illegal for those under the age of 18 to be given cosmetic fillers or Botox for cosmetic reasons. Exceptions are made for treatment administered by a registered medical practitioner in the cases of young people requiring injectables when there is a medical need.
Many of us are now seeking minimally invasive aesthetic procedures throughout the different generations so we can benefit from – and enjoy – a refreshed appearance.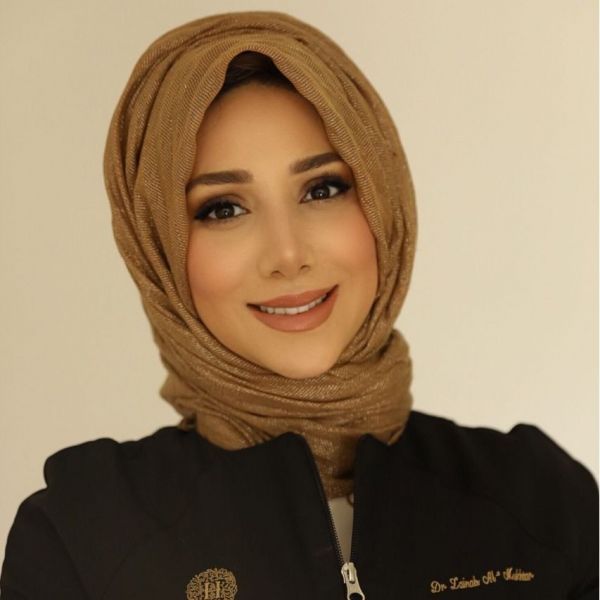 Dr Zainab Al-Mukhtar is a dental surgeon, facial aesthetics practitioner and owner of Harrow On The Hill Dental Practice.
She says that it is all about the type of facial aesthetic procedures being sought but that 'generally speaking, most non-surgical aesthetic treatments are best suited for patients between the age of 25 and 60'.
She adds: 'This includes anti-wrinkle injections (Botox) and dermal filler treatments. However, the suitability of a treatment depends more about whether the treatment will be of benefit to the patient rather than the age.'
Do facial aesthetics work for men?
Men too are now looking to enhance their appearance with facial aesthetic procedures – with injectables helping to redefine the jawline, eradicate the appearance of fine lines and wrinkles, refresh tired eyes, boost skin quality and appear more youthful.
Our facial aesthetics expert, Dr Manrina Rhode, says: 'My facial aesthetic client mix is probably 60% female and 40% male. I don't believe it will be long before we have equal numbers of male and female clients for facial aesthetic procedures. Of course, the treatments they ask for our different. Both have anti-wrinkle Injections and seek natural results. With fillers, I do more jaws in men and more lips in women. Both like to have great cheekbones and chins.'
Who can offer facial aesthetic treatment?
Sadly, the rise in the number of us seeking non-surgical aesthetic procedures, or 'tweakments' as they are commonly known, has brought with it a wave of unscrupulous practitioners offering cosmetic enhancements.
The industry remains largely unregulated, so it can be difficult to know who to trust in delivering the facial aesthetics treatments we desire.
'Non-surgical' does not mean 'non-medical', so as a basic rule of thumb, seeking treatment from a dentist, dental hygienist or dental therapist or doctor or nurse practitioner are the only SAFE options.
Dentists have the skill and manual dexterity to inject, as cosmetic dentist Dr Ian Hallam notes. 'Dentists spend every day injecting local anaesthetic in the restrictive confines of the mouth for dental procedure, so are very skilled at using syringes. Cosmetic dentistry also requires an artistic eye in order to achieves symmetry, balance and proportions – ideal for assessing and carrying out facial aesthetic treatments. And dentists are used to nervous patients, so they are more tuned to treating you as painlessly as possible.'
Dr Manrina Rhode agrees. She says: 'As dentists, we are well versed in head and neck anatomy. We are also used to injecting patients with needles and completing intricate surgeries. We are very well placed to offer facial aesthetic procedures.'
TV reality shows, such as Love Island, whose contestants have not only sparked a massive wave in demands for cosmetic procedures but have also opened the floodgates to unqualified people offering procedures that, although temporary and are not invasive surgery, do still come with risk.
Anyone who is not on a medical or dental register and is offering access to these procedures will be clinically unfit to deliver them and unaware of how to respond should there be a medical emergency.
They're so-called qualifications are substandard and, if they are treating people in a non-clinical environment, such as beauty salons and hairdressers, or even in their own home, they are putting our health and safety at risk. Untrained practitioners often purchase cheap, unlicensed products over the internet as well, which means seeking treatments from these people is to be avoided AT ALL COSTS.
Unfortunately, because some of us have put our trust in these people, hospitals have seen a spike in the number of patients admitted to hospital with serious and, sometimes, lifelong injuries due to botched work. These vary from bruising, bumps, burns, scars and blisters to infection and blindness with some areas of the face at higher risk than others.
And because these people are not medical professionals, they have no regulator to answer to should they cause us harm.
Experts within the industry maintain that there needs to be new rules regarding facial aesthetics, including tighter controls on the practitioners who can deliver the treatments and the premises where these may take place.
There are huge discrepancies in the standard and quality of training available, to the detriment of practitioners and consumers, and limited accountability should something go wrong.
Dr Safa Al-Naher, of Serene by Safa in London's Knightsbridge, explains: 'The face is a complex area of anatomy, blood vessels, overlapping muscles and different layers of fat pads and compartments. Doctors and dentists study for a minimum of five years so they understand and are familiar with the facial area. They then have to invest in further education after graduation to be able to carry out facial aesthetic treatments safely and effectively. Anyone offering facial aesthetics treatments, who is not medically or dentally qualified, have not spent this time studying learning in intricate detail about the complexities of the face. This means patients are at greater risk of botched procedures. And, as they are unqualified, there is also no accountability to any professional regulators.'
She adds: 'A rare complication of dermal filler injections, for example, is a vascular occlusion, which is when filler is injected directly next to or into a blood vessel, causing the blood flow to reduce or stop to that area of tissue, which eventually can lead to tissue death. In some areas of the face, this can even cause blindness. Although this complication can and does happen to any injector (qualified or not), it is more likely to happen with a non-clinically qualified practitioner, such as a beautician with further training. The difference a clinical background gives you is multi-fold.
'We have already highlighted the need for in depth anatomical knowledge, but also how to deal with serious complications such as infection, vascular occlusion, allergic reactions and unsatisfactory results. Most hospitals A&E departments are experienced in treating any complications, so you need a practitioner who will look after you and administer immediate medical emergency treatment in the case of any complication that could be serious.'
She says: 'As medically trained professionals, we also carry out psychological screening beforehand to make sure patients are getting these treatments for the right reasons and not suffering from body dysmorphia.'
At the moment, anyone with 'suitable' training in the UK can carry out dermal filler treatments, although most reputable practitioner registers and training academies allow only medically trained professionals.
Dr Safa says: 'The problem is not just with the lack of skills, experience and understanding of how to manage any complications associated with these treatments, but it is also about the safe sourcing of the materials, toxin and dermal filler. Most good quality neurotoxin and dermal fillers are available by prescription only, and you have you have to be a doctor, dentist or nurse prescriber to obtain these. Anyone else obtaining them will have to be given them by a person from the above professions, or else be obtaining products from more dubious sources, or using products of poorer quality with higher risk of adverse reaction or poor aesthetic results.'
How do I begin my facial aesthetic journey?
Dr James Olding is an experienced aesthetic practitioner, who trains other healthcare professionals in their safe delivery. He suggests the following should play a key part at the start of any facial aesthetic journey:
1. Take time to choose a practitioner and do plenty of research. Ensure you understand the treatments and exactly what they can (and cannot achieve) for you.
2. Once you have chosen a practitioner, check their credentials. They should be a registered doctor, dentist, dental hygienist or dental therapist, or nurse practitioner and appear in the relevant registers. Ask to see their registration and qualifications. You can verify their status online with the relevant governing bodies – GMC, GDC, NMC
3. There should be an in-depth consultation before any treatment takes place. Anyone offering facial aesthetic treatments should ask about your health and medical history, including allergies, as well as discuss at length with you the possible results and your expectations, the risks and even the option not to undergo treatment.
4. A practitioner will evaluate your face prior to drawing up a treatment plan. A full-face assessment and 3D photography are key to achieving the best possible aesthetic results. It helps us to see what can (and cannot) be achieved and aids the practitioner in understanding how best to create bespoke results that have balance, symmetry and proportion.
5. The practitioner should freely and happily answer all questions with adequate time. There should be clarity about what your facial aesthetic journey will achieve – as well as what it cannot.
6. A full menu of options (with risks and benefits) must be discussed. A treatment plan will outline what these options are so you understand what the practitioner is proposing and why.
7. There should be good rapport with your practitioner. They should communicate well, and definitely not be too pushy! A cooling off period can be helpful especially if you have any hesitation.
Will I need a follow-up appointment after treatment?
Dr Zainab Al-Mukhtar is a dental surgeon, a facial aesthetics practitioner and owner of Harrow On The Hill Dental Practice says: 'Follow-up is not always required, but is encouraged at times so that the medical/dental practitioner can understand how the treatment has settled and whether the patient has had any concerns.
'Any concerns can be addressed at this visit. Usually follow-ups are approximately two weeks to four weeks after treatment depending on the treatment carried out.'
What if I am scared of needles?
Dr James Olding advises that we talk to our aesthetic clinician or GP about our fear because 'this fear may be affecting other aspects of your health, such as avoiding an important blood test'.
He says: 'A better understanding of contemporary aesthetics could help to allay some fears. Many people's fears come from bad experiences as children, often at the dentist. Needles used can be tiny, such as for anti-wrinkle injections, and appropriate anaesthetic and an experienced practitioner will also help to ensure the experience is as pain-free and relaxed as possible.'
Facial aesthetics dos and don'ts
DO your research
All medically qualified professionals will be a member of their regulatory bodies, such as the General Dental Council (GDC), General Medical Council (GMC) or the Nursing and Midwifery Council (NMC).
You can search their names on the online register. As far as their training in facial aesthetic treatments is concerned, these are usually carried out on training courses that issue certificates, which you can ask to see.
When considering who to choose to administer any facial aesthetic procedures, we should seek practitioners who:
· Demonstrate medical professionalism.
· Work within a safe clinical setting. Infection control plays a key role in the delivery of all facial aesthetic treatments.
· Communicate openly and discuss the risks as well as the benefits of any given treatment.
· Are happy to share before and after pictures of their patients and patient testimonials. Any facial aesthetics practitioner who takes pride in their work will happily show you their cases and patient testimonials. Instagram is a great place to research practitioners and have a look at their work before deciding on who you wish to trust. Most also offer complimentary consultations, and you will be able to gauge if their style is right for you.
· Promise a safe delivery of tailored treatments that subtly enhance our appearance.
Our facial aesthetics expert, Dr Manrina Rhode, a cosmetic dentist and facial aesthetics practitioner, says: 'The most important aspect here is to seek treatment from a medically qualified dentist, doctor, hygienist or nurse. The majority of complications come from non-medical beauticians carrying out these treatments.
'You can ask your clinician where they trained and ask to see a portfolio of their work to check they create the kind of look you are hoping to achieve. Practitioners tend to have a type, some like to create "extra" results, others, like myself, like to keep results looking very natural so you look the best version of yourself.'
DO look at the horror stories
The best place is to start with the worst-case scenario and ask if the person you are choosing to administer any treatment is well equipped to handle things should the procedure go wrong.
All cosmetic treatments come with risk and facial aesthetic procedures are no exception.
With daily news stories of botched jobs and bad patient reactions, it is important to realise treatments can go wrong – sometimes, even in the hands of those best qualified and most experienced.
Is your practitioner clinically trained to respond quickly in a medical emergency?
DON'T go cheap
Opting for a cheap treatment in the hands of someone not medically trained is not a wise move.
Side effects can include allergic reactions, such as itching, a rash, shortness of breath, sickness and difficulty swallowing.
At the needle's entry point, site reactions can involve profuse bleeding, pain, muscle weakness, redness, swelling and bruising.
It is very rare but there have been reports of anaphylactic shock as a form of severe allergic reaction, too.
Any good practitioner will explain the risks – and be trained (as well as have the equipment) to respond efficiently in any medical emergency.
If your chosen practitioner is not offering treatment in a clinical setting, then think again.
DO follow the rules
You should ensure he or she is a qualified healthcare professional. Rogue practitioners continue to plague the beauty world and put unsuspecting victims at serious risk. No clinician will protest if you require proof of qualifications and experience.
No clinician will ever suggest you share vials with a friend either – sharing needles is a serious health hazard and can spread blood-borne diseases like HIV and hepatitis C.
The Human Medicines Regulations Act 2012 states that anyone can inject Botox, for example, but only a doctor, dentist, nurse practitioner or registered pharmacist can prescribe it following a face-to-face consultation that involves us taking a thorough medical history.
DO compare practitioners and treatments
It is important to ask your chosen practitioner what each treatment can achieve and which might suit you.
Consider more than one clinician and, if necessary, visit them all before settling on the one in which you have more confidence.
DO look after your skin
Healthy skin is the foundation of any facial aesthetic treatment. Whilst facial aesthetics can enhance our appearance, it is important not to forget to take some preventative steps to hold back time.
Pollution and sun exposure (even on the cloudiest of days) both have a detrimental effect on all of us. So, avoid over exposure in the sunshine and always ensure high factor SPF sunscreen when out and about – even when there is cloud cover.
Sleep deprivation, too, is a trigger for breakouts and sallow-looking skin. And don't forget to keep an eye on your diet affects – what you eat really does show in your appearance.
Also, we should consider investing in good quality skin care for the face – a good cleanser and toner and moisturiser for the day and one for night time – and get into a habit of using a mask once a week to fight blocked pores, blackheads and acne.
Science and technologies have merged successfully to develop products that raise the 'beauty' bar – and we now have opportunities to enhance the way we look and feel that go way beyond the limits of usual over-the-counter cosmetic products.
So, whilst there are many moisturisers available over the counter, there are also cosmeceutical products that go one step further. These penetrate the epidermis, acting deep within the dermis targeting problem areas with the main aim of restoring, correcting or modifying the physiological functions through pharmacological action.
In order to be classed as a cosmeceutical, the active ingredients must be at the scientifically proven levels of concentrations to have a positive and targeted effect on the skin and penetrate effectively.
In essence, these stronger formulations should be scientifically proven to deliver on what they promise with the potential to bring about visible changes to the skin.
Medical-grade skincare ranges
Alumier MD: A prescribed skincare range that tackles wrinkles and repairs skin.
iS Clincial: Formulated using only the highest pharmaceutical grade botanical ingredients and advanced technological formulation to expertly address skincare concerns. iS Clinical Pro Heal Serum combines vitamin C, olive leaf extract, vitamin E to deliver excellent antioxidant and healing properties that tackles rosacea, cystic acne and contact dermatitis.
Its super serum combines 15% concentration vitamin C with copper tripeptide growth factors for enhanced anti-ageing properties to reduce the appearance of fine lines and wrinkles to give our face a healthy glow. It is light and non-irritating and reduces inflammation and evens pigmentation.
Neostrata is an effective line of skincare products that promises to reduce the signs of wrinkles without invasive injections. It has been proven to improve the appearance of furrow lines between the eyebrows, the wrinkles which run between the nose and corners of the mouth, and the crow's feet.
Obagi-C Rx skincare range is an advanced system to help correct early signs of skin ageing and maintain younger looking skin.
It helps healing and hydration and adds volume, soothes and offers optimum anti-oxidant protection from daily environmental damage.
It promotes skin rejuvenation for healthier looking appearance, revitalising skin from cell to surface. It uses 4% hydroquinone combined with 10% L ascorbic acid (vitamin C at its purest) to stimulate collagen and minimise future skin cell damage.
It is clinically proven to deliver more L ascorbic acid deeper into the skin and lasts longer than other vitamin C skincare products.
It protects skin from damage caused by free radicals present in the environment thought to cause age-related changes in our appearance, such as loss of skin elasticity and wrinkles.
Thermage: This is a non-invasive anti-ageing therapy that smooths, tightens and contours skin.
DRMR: Dentist and facial aesthetics practitioner, Dr Manrina Rhode, has created her own brand of medical grade skincare –– that she developed originally for herself and has now made available to the everyone else.
It contains the 'holy trinity' of anti-ageing skincare – renewal (vitamin A), defence (SPF 50) and radiance (vitamin C).
She explains: 'Over the past 19 years in aesthetic practice, I have compared patients who wear SPF with those who don't and the difference is undeniable. Even in the UK, 80% of rays come through clouds. So, I wanted to make a daily moisturiser with SPF 50 that didn't make our skin look white or clog pores.
'It was also very important to me that my skincare line was both vegan and cruelty free as we don't need to use animal products for beautiful skin.'
What facial aesthetics treatment are available?
Facial aesthetics largely fall into these categories:
· Injectable moisturisers
· Chemical skin peels
· Dermal fillers
· Anti-wrinkle injections
· Microneedling
· Threadlifts
· Mesotherapy
Injectable moisturisers
Injectable moisturisers are skin boosters that use hyaluronic acid (our body's natural hydrator) to hydrate our skin inside and out, giving our face a refreshed, glowing appearance.
Treatment with this anti-ageing moisturiser can last up to nine months.
Dr Safa Al-Naher, is director and principal dentist of Serene by Safa, in London's Knightsbridge, says: 'Good quality effective skincare is one of the most underrated ways of looking after your "canvas" and can be the difference between looking dull and tired and looking radiant, fresh and glowing. Well-maintained skin supports all facial aesthetic treatments to look better, and I only recommend medical grade skincare that can be prescribed by a trained professional. This means the active ingredients are present in high enough concentrations to be able to breach the skin barrier and actually be effective (compared to over the counter beauty products).
'One of my favourite and most popular injectable treatments is Profhilo, which is a pure hyaluronic acid injected at specific points in the face to create a tightening, brightening and intensely hydrating effect, without plumping or sculpting like dermal filler treatments. Patients describe it as "an injectable moisturiser" that leaves them looking glowing and rested.'
Retinol is a vitamin A derivative that is injected into the skin. It belongs to a group of vitamin A derivatives, known as retinoids. Some retinoids can be bought over the counter (OTC), without a doctor's prescription. Others can only be prescribed. Retinol:
· Speeds up cellular turnover
· Fades pigmentation
· Stimulates collagen
· Firms skin
· Fades wrinkles
· Tightens pores
· Improves blood flow
· Regulates oil production
· Reduces signs of ageing and sun damage.
Dr Zainab Al-Mukhtar is a dental surgeon, a facial aesthetics practitioner and owner of Harrow On The Hill Dental Practice.
She explains: 'We all want clearer, tighter thicker skin with fewer fine lines and a dewy, hydrated complexion. The pandemic has meant that retinoids have become a more popular part of many skin regimens as more people focus on home care. Nothing happens overnight – it takes some perseverance. Side effects include peeling and irritation but peeling is all part of the process, as the cellular turnover speeds up. Dead skin is shedding while new skin is forming and peeling is at its worst in the first eight weeks or so. In essence, the higher the retinoid strengths, the more peeling but also the quicker the results.'
ULTRAcel: A non-surgical treatment for tightening, smoothing, firming and lifting skin and deeper tissues reducing the appearance of ageing, it is a popular procedure addressing the appearance of skin. Combining radio frequency, radio frequency micro-needling and high intensity focused ultrasound, this treatment is the latest non-surgical skin tightening and lift treatment than can get rid of those dark circles.
Chemical skin peels
Chemical skin peels are non-invasive procedures that can rejuvenate the appearance of the skin and result in a youthful glow, making it a popular cosmetic treatment.
The treatment can be used on the face, neck and hands to give the complexion a boost.
A non-toxic chemical solution is applied to the skin to remove the top layer and encourage cell renewal and stimulates collagen production.
They work by removing multiple layers of dead cells from the surface of the skin, revealing the healthy new cells underneath.
Chemical skin peels can improve acne, correct age spots and discoloration, boost tone, get rid of fine lines (especially under the eyes and around the mouth), and repair sun damage to the skin.
This 'quick fix' treatment is a minimally invasive dermatology procedure and has little downtime.
A practitioner will assess your skin before any treatment takes place.
Chemical peels can leave the skin very sensitive to sunlight, and so the risk of skin cancer is higher if no UV protection is used.
Obagi is a popular and powerful chemical peel solution for patients with discoloured, uneven, or dull skin.
Dermal fillers
The most common signs of ageing are often associated with the loss of skin volume. As we get older our faces naturally lose subcutaneous fat and collagen with smile lines and crow's feet becoming more apparent.
Additionally, lifestyle habits, stress and environmental factors, such as sun exposure and pollution, can contribute to this process, having a detrimental effect on the appearance of our skin.
Dermal fillers redefine and soften facial lines in a single treatment, restoring lost volume and replenishing the skin to create a more youthful profile.
Dermal filler injections are perfectly placed to effectively reduce the appearance of unwanted wrinkles, contour and revitalise the skin. Dermal fillers are based on hyaluronic acid – a substance that naturally exists in our body and aids its elasticity – and are gel-like substances that, once injected beneath the skin, help to restore lost volume, revitalising the skin to create a more youthful fullness to the face.
Dermal fillers can help reduce unwanted shadows and creases on the face, lift the cheekbone area, correct imbalances of the face and give a smoother appearance to the skin, leading to a more youthful and rested appearance.
Dermal filler can restore the curves to our Cupid's bow as well as reverse drooping corners of the mouth.
Dermal fillers can also be used to upturn a hooked nose as well as smooth out nasal deformities and correct asymmetries, depressions and contour irregularities. This is known as non-surgical rhinoplasty or a 'liquid nose job' and results can last up to 18 months, depending on area addressed.
Dermal fillers can:
· Smooth out lines around nose and mouth
· Plump lips and enhance definition subtly
· Eradicate marionette lines
· Restore volume to sallow cheeks
· Redefine volume to reshape the chin, subtly lifting the lower face to reduce a sunken appearance.
· Add symmetry to the face
· Reduce fine lines and dark circles around the eyes
· Address irregularities to the nose
· Restore rather than add unnatural-looking volume
· Lift hooded eyes
· Plump, firm and fill the hollows under the eyes (tear trough fillers).
Can fillers achieve subtle results?
Dr James Olding is a dually qualified maxillofacial surgeon non-surgical aesthetic practitioner. He says: 'Fillers can be extremely subtle. People often have a skewed idea of what lip filler is as they only notice the noticeable. In fact, there are many individuals with subtle treatments that appear natural so do not stand out. Achieving a subtle result requires a sound understanding of anatomy (otherwise a natural, projected lip will rapidly turn into an unbalanced one that loses the key anatomical features that confer a natural appearance).'
He adds: 'Product selection is also key. Using a cheek filler in the lips can result in an unwanted look, for example, through increased volume and water retention post-injection, so it may be prudent to enquire about what your practitioner proposes to use and where.'
What is meant by 'subtly refreshed'?
According to comparethetreatment's facial aesthetics expert, Dr Zainab Al-Mukhtar, a dental surgeon and a facial aesthetics practitioner, 'These are when small undetectable "tweakments" are made to enhance and rejuvenate the facial appearance such that people then comment that the patient looks refreshed rather than too different.
'Treatment should not look obviously done and people should be left looking like a better version of themselves.'
How key is hydration in the process?
Dr Zainab says: 'Hydration is important generally speaking, but particularly important when having hyaluronic acid (HA) dermal fillers because HA molecules attract water molecules and so staying hydrated can help maintain the volumising effect of fillers.'
Dermal fillers are a minimally invasive treatment with a short procedure time. They can be applied in as little time as a lunch hour, making them a 'go to' procedure for many of us.
Dermal fillers are usually pain free with a topical anaesthetic applied prior to treatment to numb the area.
You may experience slight swelling, bruising and tenderness post treatment. The results can last up to 6-12 months.
Tear trough fillers
Ageing and environmental factors, such as sun and pollution, can have a negative impact on the appearance of our eyes, as muscles weaken and struggle to hold the skin taut.
As we age, the fat herniates and pushes the skin out to create an 'eye bag', whilst the skin attached to the bone doesn't move so as the lower eyelid protrudes out, it creates a shadow on the depressed skin that remains attached to the bone.
The skin around the eyes is ten times thinner than the skin on the face and we also lose elasticity over time as our dermal collagen weakens.
This can be further aggravated by sun exposure, smoking and other environmental exposures – giving us a sad and ageing appearance.
Tear trough treatment (or lower eyelid rejuvenation with filler) can help rejuvenate an aged appearance.
Tear trough treatment is a simple non-invasive procedure that refreshes and rejuvenates the area around the eyes, eradicating the under-the-eye shadows and dark circles and giving the eyes a rested appearance – and the whole face a brighter, more youthful look.
Fillers have a key role in improving the groove below the eyelids, the tear trough. They are especially useful in people with early facial ageing, and also in those without significant skin excess.
The filler procedure is safe and can take as little as 30 to 45 minutes with no downtime, limited swelling and bruising, and offers a temporary solution that lasts between nine to 12 months.
Comparethetreatment's top tips to look after your eyes…
1. Get your beauty sleep. A good night's rest really is a natural anti-ageing measure and regenerates us mentally and physically.
2. Factor in some good habits. A healthy lifestyle, including a nourishing diet, helps to reduce the formation of those unwanted lines, wrinkles and blemishes. Alcohol dries out our skin, creating fine lines and wrinkles, and even sugar can impact negatively on our appearance, dulling skin and making us lose our sparkle.
3. Hydrate by drinking water – without it we can develop dry, bloodshot eyes.
4. Limit exposure to sunlight, even during these winter months. Lines can develop due to UV damage. Use sunglasses to protect your eyes from the sun's rays as well as the sensitive skin around them.
4. Have a digital detox. Some research suggests the blue light from laptops, tablets and smartphones may be more damaging to our skin than UV rays – affecting everything from pigmentation to early signs of skin ageing. So, make sure you take those breaks.
5. Turn down the heat. Central heating is renowned for drying out skin. Dry and flaky skin around the eyes can lead to itching and discomfort as well as make eyes look older than they really are by accentuating crow's feet.
6. Be kind to yourself. Harsh make up remover or cleansing habits, such as dragging the skin around the eyes, can cause damage – but don't forget remove make up before going to bed
7. Consider investing in a good eye cream, such as the iS Clinical Youth Eye Complex, a mix of peptides and antioxidants that prevents visible signs of ageing while keeping the skin around the eyes moist, smooth and protected all day long. It reduces the appearance of fine lines and wrinkles (including crow's feet) and diminishes dark under-eye circles.
Non-surgical rhinoplasty
Such is the sophistication of the latest generation of dermal fillers that they now offer a non- surgical solution to issues with irregularities of the nose.
Although dermal fillers cannot alter the size of the nose, non-surgical rhinoplasty uses dermal filler ingredients to make a nose appear smaller, disguise distortions and irregularities in nose shape and upturn a hooked nose.
This non- surgical option can also be used to smooth out nasal deformities and correct asymmetries, depressions and contour irregularities – whether these are as a result of genetics or a sports injury.
Hyaluronic acid dermal filler is placed at strategic points along the nose to disguise the dorsal hump and lift the nasal tip.
According to dentist Dr Tim Eldridge, founder of myFACE dentistry and facial aesthetics in Cheltenham, fillers are a perfectly suitable alternative to surgery.
He says: 'In the past, rhinoplasty has always been a surgical procedure. Now with modern, safe predictable fillers, we can provide a non-surgical approach to rhinoplasty.
'Using fillers as an alternative treatment requires a thorough knowledge of anatomy combined with safe standards, recognised techniques and artistic flare. Currently fillers will never replace surgery but, for minor defects, they are a perfectly suitable alternative.'
I am afraid of surgery. Is this a viable alternative?
Non-surgical rhinoplasty is good at smoothing out lumps and bumps, camouflaging deviations, changing angles and enlarging noses. The one thing that non-surgical rhinoplasty cannot do is make a large nose smaller. However, there may be other areas of the face that need augmenting, which will make a large nose often appear more harmonious with the face (such as the chin). The treatment is completely reversible if hyaluronic acid fillers are used. Treatments are normally provided with just topical anaesthetic, so there is no need to have a general anaesthetic, which means patients can drive/walk away from their treatment enjoying their new nose, as there is very minimal downtime. Also, the treatment can be perfected over a period of time if the patient wishes.
Where do I start?
At the consultation visit, a medical history should be taken to identify if there are any potential problems or limitations to treatment. The patient's concerns should be discussed, after which a thorough examination of the nose is performed along with a history, for example previous rhinoplasties/breaks etc. After this examination, there should be a discussion about possible treatment options – surgical versus non-surgical as well as the option to do nothing. Once it is decided on which treatment is going to be most suitable, it should be investigated further in more detail, covering anaesthesia, treatment process, timings, longevity, post-op guideline and what to expect. Ideally, treatment should NOT be performed at this initial consultation appointment.
How many treatments will I require?
Depending on the presenting complaint, normally only one actual treatment will be required. However, there should be a consultation appointment and a review appointment. However, if the nose requires a lot of augmenting, this may need to be done over several visits to avoid/reduce potential complications.
Does it truly get rid of bumps and lumps?
Yes, it is very good at getting rid of lumps and bumps and can camouflage deviations. Even though filler is injected into the nose, by making it more aesthetic or symmetrical, it often makes the nose appear smaller. After a few seconds, a lump or bump will disappear and the nose looks more aesthetically pleasing.
Is there any downtime?
If performed by a correctly trained practitioner using the correct product, there should be no down time. With these treatments, there is minimal (if any) swelling and there should be no bruising. However, there can be exceptions and people react differently.
How long does it take?
Usually 5-15 minutes
Does it hurt?
There is minimal discomfort if at all
No anaesthesia is required but numbing cream is often available.
When will I see results?
Instantly.
How long does it last?
It lasts anywhere from 12-24 months but we are having some results over three years.
Anti-wrinkle injections
As we age, our skin loses its elasticity, resulting in wrinkles and fine lines.
Anti-wrinkle or wrinkle-reducing treatment using Botox (Botulinum toxin) injections is a minimally invasive procedure that combats the signs of facial ageing.
Effective, affordable and a temporary solution, the treatment erases or softens lines.
How it works
Our muscles respond to instructions from our brain via signals transmitted by nerves. Nerves communicate with muscles by means of a chemical called acetylcholine. Anti-wrinkle injections work by blocking the release of this acetylcholine from our nerve endings to prevent them from stimulating the muscle to twitch.
The non-invasive procedure relaxes the muscles in our face to smooth out wrinkles and eradicate the appearance of crow's feet and frown lines and the '11s', the vertical lines between the eyebrows.
Often, we seek treatment to improve self-confidence and achieve a refreshed appearance.
Botox can create the appearance of looking well rather than different and results typically last for around six months after our fist treatment and between six to nine months after regular follow-up treatments.
There is little to no recovery time, which means we can resume normal activities immediately following treatment.
Dr Lara Watson is a dual qualified doctor and dentist and her extensive understanding of facial anatomy enables her to teach fellow medics and dentists about the principles of safe practice in facial aesthetics at her training centre, Acquisition Aesthetics.
Here, she answers some FAQs about treatment with Botox.
What areas of the face can be treated with Botox?
Botox, or Botulinum toxin, can be used to treat a wide variety of issues. Even beyond the scope of facial aesthetics, Botox can be used to treat hyperhidrosis (excessive sweating), reduce muscle spasm in patients with cerebral palsy or muscular dystrophy and it can be a useful adjunct in the management of headache. Most people are familiar with the use of Botox to reduce the appearance of lines and wrinkles in the upper face (forehead, glabella and crow's feet) but Botox is used in many other parts of the face including the brows (chemical brow lift), nose (nasalis muscle), masseters (masseteric hypertrophy/bruxism), the neck (Nefertiti neck lift), corners of the mouth (DAO injections) and chin. Of course, the indications for use of toxin in the face or otherwise must be assessed by a qualified practitioner who may then prescribe the treatment upon completion of a thorough consultation.
What does a Botox treatment feel like?
This all depends on your clinician and the type of treatment you are having. Regardless of the indication, however, patients should feel calm, assured and informed about their treatment. Importantly, they should have an awareness of the alternative treatment options and various risks and complications that can occur. Effective practitioners will ensure that their patients feel relaxed and that the treatment is as comfortable as possible.
Is Botox painful?
Botox is delivered via a needle and syringe and so the injections can be temporarily uncomfortable. Patients often describe a slight pinch, on insertion of the needle, and a sting as the product is being injected. Botox is generally delivered through a very fine needle and the technique of an experienced clinician will mitigate against avoidable discomfort.
How soon will I see results?
It takes some time for the Botox to take effect at the neuromuscular junction and block the release of neurotransmitters (Acetylcholine). For this reason (and depending on the formulation of toxin used), it can take between 3-7 days for the target muscles to relax following treatment. Dynamic lines will be eliminated at this point, but the softening or elimination of any static lines can take weeks, or even months.
How long does Botox last?
This varies, depending on the product used as well as the patient. We typically advise patients to expect a gradual return of movement around 12 weeks and a full wearing off by six months. Patients often schedule repeat treatments every 4-6 months depending on their treatment goals.
When should I start getting Botox?
This is totally patient specific. Firstly, indications for treatment must be discussed with a qualified clinician and a prescription must be prepared. For patients in whom treatment may be indicated for aesthetic reasons, it largely depends on their skin type and the formation of wrinkles (rhytides) on the face. This is also affected by lifestyle and nutrition, as well as patterns of expression on the face. Generally speaking, static lines start developing across the upper face around the early 30s so this is commonly a time that people start considering treatment. In other patients, Botox is used to reduce the formation of dynamic lines in younger patients (mid-20s), which can evolve to form static creases on the skin later. This is how Botox is commonly described as a preventer of wrinkles. For functional indications (hyperhidrosis, TMJ/muscular issues), there is no specific age limit and the treatment may be prescribed irrespective of age.
Is Botox Safe?
Botox is one of many formulations of Botulinum toxin that has been used for decades to treat a wide variety of medical and surgical conditions. The drug is CE registered and licensed for use in aesthetic medicine with the preparation of a patient-specific prescription.
As with any medication, there are various risks and complications to treatment which must be explored during the consultation process. For the treatment of upper face wrinkles, risks can include temporary bleeding, bruising and discomfort as well as asymmetry of the brows, treatment failure, brow ptosis, eyelid ptosis and smile asymmetry. Your practitioner should explain these risks fully in order for you to make an informed decision about treatment. It's also important to note that Botox is not licensed for use during pregnancy or breast-feeding and there are various medical conditions and medications that contra-indicate treatment. To put it simply, Botox is safe in the right hands and following a through medical consultation.
Microneedling
Microneedling treatment can improve signs of ageing as well as address scarring from acne. Fine needles are rolled over scar tissue to break down and stimulate cells, helping them proliferate and heal themselves. It is a highly effective skin treatment for those in search of a minimally invasive facial aesthetics treatment.
Microneedling offers solutions to:
· Fine lines and wrinkles
· Scarring caused by acne or surgery
· Hyperpigmentation
· Stretch marks
· Uneven skin tone and texture
· Enlarged pores
· Reduced skin elasticity,
Dermapen is the most widely used system trusted by practitioners to improve skin quality by gently stimulating the body's own collagen and elastin production essential for repairing worn and damaged skin.
Safe and effective, the Dermapen microneedling pen creates micro injuries to the epidermis, encouraging repair.
This anti-ageing treatment is minimally invasive with little to no downtime.
Threadlifts
A threadlift is a minimally invasive anti-ageing treatment that smooths wrinkles and tightens sagging skin without the need for surgery.
Tiny dissolvable threads are inserted into the skin and gently pulled tight, lifting the skin and underlying muscle to create a smoother, more youthful complexion.
These temporary sutures produce a subtle but visible lift to the skin and help to combat signs of ageing in the face and neck areas.
Silhouette Soft threadlift is a non-surgical, minimally invasive treatment designed to redefine facial contours with immediate results. The procedure uses a double lifting and regenerating effect, lifting skin whilst adding volume.
Threadlifts can lift and reposition skin tissue in many parts of the face, including brows, jowls, cheeks, jawline and neck and treat nose to mouth folds, giving us a fresh-looking face and flawless new appearance.
Results with threadlifts are immediate and can last between 12-18 months.
Your chosen practitioner should discuss what to expect, the risks as well as the benefits (at consultation an prior to treatment) and should provide you with aftercare instructions and book you in for a follow-up consultation post treatment to ensure the natural cosmetic result you desired has been achieved.
Ian Hallam is a cosmetic dentist who, as a specialist in facial aesthetics and an accredited UK trainer for Silhouette Soft, delivers the subtle results that can be achieved with this rejuvenation procedure.
Silhouette Soft is the treatment much coveted by celebs. The non-surgical thread lift technology gently lifts the areas of sagging skin in the mid-face area, the jowls, the neck or the brow with fine sutures.
Pre-treatment
Local anaesthetic is applied to the face. Once numb, a Silhouette Soft thread is introduced just under the skin. The tension in the inserted thread lifts aging skin, to produce an immediate and discreet effect.
The procedure is painless and results are subtle with results lasting up to 18 months. As the procedure takes under an hour to perform, it has earned the nickname of 'the lunchbreak facelift' and, the effects of the treatment get better in the ensuing weeks.
The treatment stimulates our body's collagen production, gradually, for three months after treatment.
As the collagen increases, so does volume in the cheeks and jowly areas to restore a more youthful shape to the face.
Silhouette Soft can be used to treat various parts of the face, including:
• Contour
• Lower jaw
• Cheeks and cheekbones
• Eyebrows
• Neck.
Recommendations following treatment include:
• During the week following treatment, do not undergo any dental surgery, and avoid facial massages or any beauty treatment
• For the first few weeks, avoid any contact sport
• Preferably sleep on your back
• In the event of pain, take a pain reliever according to your doctor's prescription.
Is Silhouette Soft for me?
Silhouette Soft is a non-surgical alternative to surgery and is much less invasive and results is much less after-effects and downtime. The procedure is comfortable and requires only just a small amount of local anaesthetic at each entry and exit point.
Do non-surgical treatments really work?
Silhouette treatment gives a noticeable lift to lax tissues in the mid-face, jowls and jawline, as well as in the neck. The results are not as dramatic as a surgical procedure but give a result that looks natural.
How long do I have to wait to see results?
There is an immediate lift on the day of the treatment due to the Silhouette cone technology. The tiny cones incorporated into the sutures give a firm attachment to the skin, so that the skin can be lifted at the right angle). Subsequently, there is a gradual increase in the lifting effect due to collagen production around the cones and along the threads. The optimum results are some two to four months after the treatment.
What is 'mildly sagging skin'?
The ideal patient is one showing some laxity and early jowls and folds radiating down below the corner of the mouth, as well as nose-to-mouth folds. Patients with excessive laxity or very heavy jawline tissues are not suitable. The most common age group who have Silhouette Soft thread lift treatments are 45-65 years of age.
On what areas of the face is it effective?
It can be used to treat the jawline, jowls, mid-face, brow and neck.
What does the collagen-stimulating effect achieve?
Collagen production around the cones and along the path of the threads results in an increase in the lifting effect, in addition to the initial lift created when the procedure is carried out.
What happens to the excess skin?
The initial lift achieved can result in some mild puckering of the skin, mainly near to the hairline in front of the ear. This is temporary and over the first week following treatment this puckering gradually softens and becomes smooth.
Is there any bruising or dimpling as a result of the treatment?
With any aesthetic treatment involving injections, it is possible to have a little bruising and some people bruise more easily than others. In the same way, this can happen with Silhouette Soft. If any bruising does occur, it normally resolves after about a week. Dimpling may occur but usually resolves after 1-2 weeks.
When will I see results?
You'll likely see an immediate improvement, however because slight swelling and bruising may be experienced, true results may take a few days to become visible.
Mesotherapy
Using a series of microinjections, this non-surgical treatment delivers vitamins into the skin, helping to break down fat and encourage circulation.
Mesotherapy treatment process can take time depending on the extent of the surface to be treated. It often requires several visits.
The injections provide a favourable environment for the fibroblasts to produce collagen. These cells start functioning again, with the help ofl the nutrients such as vitamins, minerals, amino acids, enzymes and co-enzymes provided in the cocktails.
Search Comparethetreatment for your nearest facial aesthetic expert whereby you can get your treatment safely carried out - Click here
Updated on 17th November 2022
Related Treatment
Similar Articles