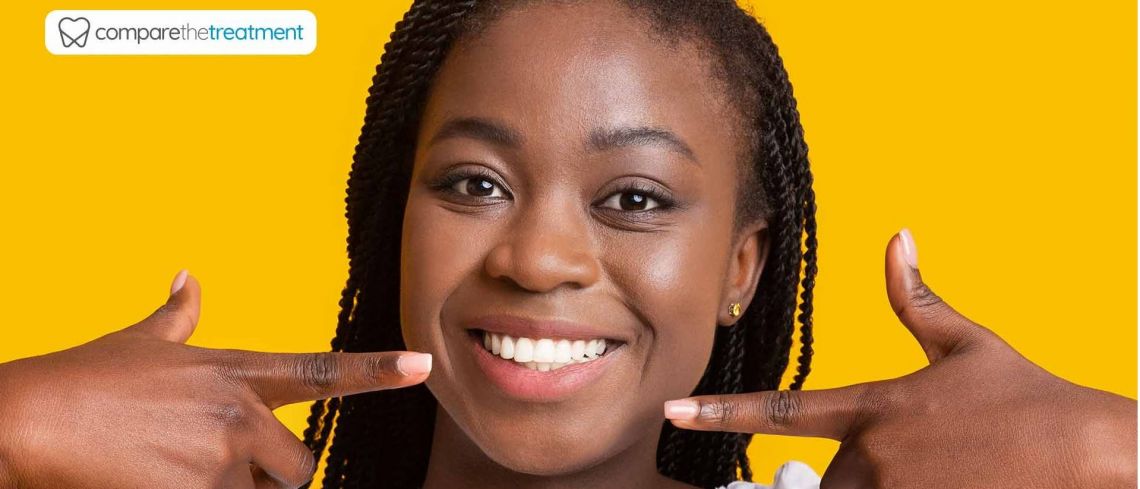 Comparethetreatment's Guide to Smile Makeovers
A smile is often the first thing we notice about each other. It helps to make a great impression and many of us are now seeking ways to improve the aesthetics of our smile to boost confidence as well as enjoy improved health and wellbeing.
Our window into celebrity lifestyles via Instagram and celeb-watching news sites, together with the results we see on TV makeover shows, are inspiring many more of us to seek what we can achieve with cosmetic dentistry.
The cycle of lockdowns and the spike in the number of us using online video conferencing platforms during the pandemic have made us all acutely aware of how we appear to others and conscious of our smiles.
Many of us are now looking to broaden our smile, brighten our teeth and change the shape of a smile to create symmetry and realignment.
Small refinements to the colour and contour of our teeth can achieve big results and, in the hands of an experienced cosmetic dentist, smile rejuvenation procedures can turn back the hands of time and naturally enhance our smile to give us a more youthful appearance.
What is a smile makeover?
A smile makeover is the result of various cosmetic dental procedures that work together to create our best smile.
Healthy teeth and gums, with few gaps, straight teeth and an even gum line can all add to the overall aethetics.
A smile makeover can achieve a dramatic or subtle transformation, combining tailored restorative and cosmetic dental treatments that are specific to each one us to give us our best smile.
The procedures offer solutions to our individual concerns regarding the appearance of our smile as well as the structure and health of our teeth and gums.
Dentists can brighten teeth, contour them, close gaps, disguise 'gummy' smiles with lasers, straighten crooked smile, adjust tooth length, ensure optimum teeth and gum health as well as address small chips and cracks in order to optimise our smile.
Dentists will tailor our treatment to meet our unique cosmetic expectations and suit our oral health needs.
During an initial consultation, a dentist will assess our needs and suggest options regarding the cosmetic procedures that are carefully planned to enhance the appearance of our smile and optimise the health and function of our teeth and gums.
Procedures may vary from simple to complex dentistry and, when combined, help us to achieve the smile we desire.
Smile makeover treatments can include:
· Dental veneers (composite veneers and porcelain veneers)
· Composite edge bonding
· Gum contouring
· Tooth re-contouring
· Teeth whitening
Ideally, a dentist will preserve as much of our natural tooth structure as possible. This is known as minimally invasive dentistry and is aimed at creating the smile we are looking for whilst maintaining the health of our mouth to ensure a long-lasting effect.
What is minimally invasive dentistry and what does this mean to me and my smile makeover?
George Cheetham is a multi-award-winning restorative dentist and one of the partners at Fulham Road Dental based in London. The Fulham dental practice provides both general and specialist dental care.
George explains: 'Dental adhesives are really changing the way we view dentistry. In the past, we had to really rely on "mechanical retention" to fix dental problems. We tended to use filling materials such as amalgam, which doesn't glue to a tooth but has to be packed into a cavity that relied on undercuts to keep it in.
'Alternatively, a tooth with significant damage may require a crown and we had to cut a tooth down significantly so a crown would slot over it in order to provide the "mechanical" retention to keep it on.'
He adds: 'These techniques are still used and have a lot of merit in certain situations – but can be quite destructive in biological terms, sometimes destroying a large part of the tooth. Using modern-day techniques we can now rely more on "bonding" i.e. glueing things in place, which can help preserve tooth structure, help avoid root canal treatments, and inevitably keep teeth functioning for longer.
'This type of dentistry is extremely technique sensitive, which means it has to be done to a high level of accuracy for it to work well. In the hands of an accomplished dental professional, results can be incredibly successful.'
Why do I need a smile makeover?
Smile makeovers are hugely popular and there are lots of reasons why so many of us seek aesthetic dental procedures to improve our appearance.
If we are embarrassed about our smile, or if it has a negative effect on our health, confidence and quality of life, then we may wish to consider a smile makeover.
Many dentists and their teams now offer cosmetic solutions to improve the way we look – and feel.
For some of us, a smile makeover can even fulfil the desire to present a more youthful or confident appearance.
Reasons for seeking a smile makeover:
· To enhance our physical appearance
· To boost self‐esteem
· To restore our teeth for health reasons
· To make a smile appear more youthful
· To make a great first impression.
· To mark an upcoming event, such as a wedding or milestone birthday.
Cosmetic dental treatments can restore damaged or missing teeth, fill unsightly gaps, whiten teeth, straighten our smile or make it appear less gummy, giving us a more youthful appearance.
A smile makeover should improve our overall appearance, making our whole smile beautiful but also be designed to last us a lifetime and ensure our mouth functions as it should.
A smile makeover can address our aesthetic concerns, including:
· Misaligned/Crowded (overlapping) teeth
· A 'gappy' smile
· Discoloured teeth
· Chipped/ fractured/ worn down teeth
· Teeth grinding (bruxism)
· Facial disproportion
· Gummy smile
· Asymmetry.
Some dentists offer a virtual consultation service, too. Easy to use, you simply upload a few photos of your teeth to receive a digital dental report straight to your inbox.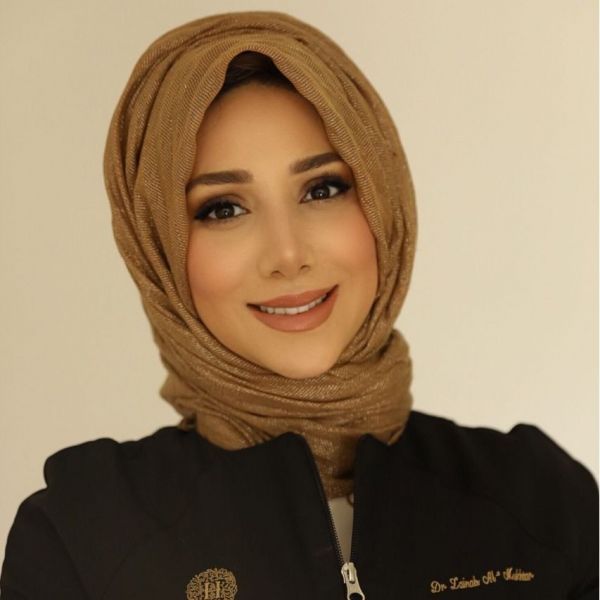 Dr Zainab Al-Mukhtar is a dental surgeon and facial aesthetic practitioner.
She says: 'Symmetry and angulation of the teeth play huge role in how a smile looks. The lengths of the teeth, and even the gum levels, all influence the overall harmony. The relationship between upper and lower jaws also affect how our upper and lower teeth come together and the overall smile.
'The muscles around the mouth also influence the smile. They affect lip position. The upper lip can lift up too much revealing too much gum, or the lip corners can droop a bit, making the smile look consistently sad, if some muscles are hyperactive. Also, the excess width of the lips can reveal too many empty shadows in the mouth. This can all affect the perceived attractiveness of a smile. It can all be addressed with good assessment and treatment planning.'
She advises that we should always ask some key questions of our dentist, such as if there will be a trial smile phase so we can test drive the smile we desire, or at least see what it would look like before the final treatment day. How long the restorations placed will last, if they can fail and what may contribute to failure of the treatment and this might lead to.


How will I know what my new smile will look like?
Thanks to the latest innovation in dentistry, you can even visualise your new smile before beginning treatment with digital scanner – cutting-edge technology that can simulate the end results so you get to see your new smile even before treatment has begun.
Dental clinics use technology to take digital images of our teeth and gums to help us visualise the outcome of a smile makeover and include us in the design process.
These high-quality images are then manipulated using digital software that can accurately predict treatment outcomes to show us what our new smile could look like before any treatment begins.
Once we have decided on the procedures in consultation with our dentist, a treatment plan will be written so we have a timeline for our smile makeover that will result in a fabulous smile that looks great and functions well.
How long will my smile makeover take?
Aesthetic dentistry is more than just about a bright, white smile. Oral health is important too, and you will need to have healthy teeth and gums before any cosmetic procedures begin.
Dr Zainab Al-Mukhtar says: 'How long a smile makeover takes to achieve depends on the type of treatment plan selected. It also depends on whether preliminary treatment to restore dental health is needed first, such as gum treatment or stabilising tooth decay. Orthodontics, or teeth-straightening treatment, can take between two months to 18 months to straighten teeth. In some cases, it may take longer. Teeth whitening alone can be achieved in two weeks. Composite veneers or composite bonding can be achieved in one day. Porcelain veneers require more planning and a trial smile, so at the least this would take approximately three weeks.'
Ideally, your dentist will advise you to have the most minimally invasive procedures to help you achieve your best smile, whilst keeping it as natural and unique to you as possible. This means avoiding any unnecessary destruction of healthy teeth if a less invasive treatment is available and appropriate.
A good dentist will create a customised treatment plan to suit your smile makeover needs.
Cosmetic dentist and comparethetreatment.com expert, Dr Mani Bhardwaj says: 'My number one piece of advice for anyone seeking some form of cosmetic dentistry is to make sure that, whatever the treatment, the clinician never ignores the fundamental health needs. As well as using Comparethetreatment.com to research treatments and clinicians, have several consultations with several cosmetic dentists and take your time to read up on procedures before you settle on the one that suits you best.'
Our smiles are unique, which is why a dentist will always offer the best treatment options suited to our personal aesthetic needs.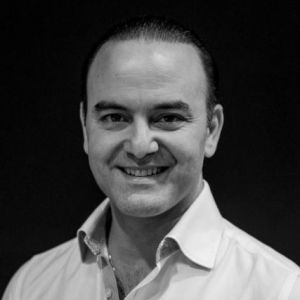 Dr Zaki Kanaan is an implant and cosmetic dentist. For him, the most important aspect of any smile makeover is its minimal and conservative design.
He recommends for any smile makeover to 'always start with the simplest, least invasive option first – such as teeth whitening, followed by bonding and recontouring and finishing off with thin porcelain veneers, if needed, to complete the smile makeover you've been looking for'.
Always ask your dentist to share some before and after photos of their successful smile makeover cases.
What's wrong with a getting a smile makeover abroad?
Some people consider going to other countries to get dental treatment to save on costs, or combine a trip to foreign countries with a smile makeover. But dental tourism as it is commonly known comes with many risks, and make dentists in the UK are used to re-treating those of us who have had poor experiences abroad.
Award-winning cosmetic dentist Dr Sam Jethwa warns: 'Rome wasn't built in a day. Doing things right sometimes means taking some time. It doesn't have to be a great deal of time – maybe a few weeks, a few visits, sometimes a few months. However, flying out to a clinic for 3-5 days and having 20-plus crowns placed on the teeth and flying back just cannot be the right thing to do for the health of our teeth.
He adds: 'Do it right, and do only what is needed. We only get one set of adult teeth, so let's treat them with the respect they deserve and make sensible and informed decisions about the treatment choices and practitioners we choose to see.'
Where do I begin my smile makeover journey?
Cosmetic dentist Sam Jethwa says: 'There is a lot to consider, and www.comparethetreatment.com is a great place to start. When choosing what to have done, and who to see, research is key. Thankfully, we have social media such as Instagram, and a great deal of online resources to help us. Choosing what to have done will involve a comprehensive assessment with a cosmetic dentist. Choosing which cosmetic dentist to see involves trust and, most importantly, seeing the results of their work. Before and after images, testimonials, videos and reputation amongst the industry, and credentials all play a part.'
He adds: 'Remaining open minded to take recommendations from the dentist, and having realistic budgets always helps the clinicians to provide you with a wealth of options. Many top clinics will offer a free consultation with a treatment coordinator or even allow you to send in images of your teeth beforehand, which is a "no obligation" way of learning more.'
What should I consider when choosing a dentist to create my smile makeover?
Cosmetic dentist Rahul Doshi believes smiles are individually specific to each patient's face, character and personality. Health and comfort are paramount and a healthy smile should produce inner confidence.
Here, he shares what makes a great smile and how to safely choose a cosmetic dentist…
· Honest advice with options of the treatments possible, including their advantages and disadvantages. A good dentist won't just tell you want you want to hear. He or she will make you aware of all choices open to you – including the option of not going ahead with treatment.
· Timescales. Have you the time for appointments and/or time off work if it is a complex smile makeover and some downtime is needed? Treatments need commitment from you as well as the dentist, so they should be able to tell you how long each treatment is likely to takes, as well as the timeline in order to ensure safe and predictable desired outcomes.
· Risks. As with all surgical procedures, there is always an element of risk. The risk factor can be limited with careful treatment planning, surgical expertise and experience, and with good communication. With high-end dental equipment and technology dentists have to hand, they can aim make your smile makeover a very safe with the effective outcomes you desire.
· Experience. It is important to look for a dentist who is qualified and has years of treating patients behind him or her. Look online or browse our clinician profiles here on comparethetreatment.com to find out about their training and qualifications.
· Education in cosmetic dentistry. Currently, any qualified dentist can offer cosmetic dentistry and no UK postgraduate qualification is recognised in cosmetic dentistry. You need to ask what courses and experience your chosen dentist has under their belt.
· Are they a member of the British Academy of Cosmetic Dentistry (BACD)? The BACD is the voice of cosmetic dentistry in the UK, promoting clinical excellence carried out in an ethical, minimally invasive way. To be listed, BACD cosmetic dentists must demonstrate a high commitment to attend lectures and courses based on cosmetic dentistry.


What makes a 'perfect smile'?
Dr Sam Jethwa enjoys restoring patients' smiles, but believes there has been a definite shift in cosmetic dentistry over the past few years with regards what is considered to be a 'perfect smile' and this is now is very different form a decade or so ago.
He explains: 'A perfect smile used to mean Hollywood -style straight white teeth with hard edges, squared-off and without the subtle effects of natural translucency. This was considered perfect because you're removing any imperfections from the smile. Now in cosmetic dentistry, what perfect means is harmonious with the patient's features, such as flowing with the lip, the right amount of tooth shown when speaking, the right colour with appropriate harmony with skin tone, lip colour, whites of the eyes, and shapes that are suitable for the patient's face.
'It is all about creating a smile that is "perfect for you" rather than generic "perfection". This means finding a dentist who knows how to use the facial asymmetries to their advantage, rather than highlighting them once treatment is over because the smile is not faithful to them. "Perfect" therefore equals "natural".

How will I know what a smile makeover can do for me?
Sam Jethwa says: 'With any cosmetic procedure, there is always the fear of the unknown. We know that we want to make an improvement but what will that improvement look like on us? In simple cases, the dentist can apply small bits of composite material onto the teeth to show how things would look when tidied up or neatened up and this provide an instant preview.
'For more extensive makeovers, we are fortunate enough to be able to utilise a great deal of digital methods to provide previews in dentistry, which in my opinion works well for orthodontics. However, this can fall short for veneer makeovers, as it lacks a bespoke, or personalisation element. Ultimately, we don't have teeth "off a shelf", so previewing a smile from a library of shapes just doesn't work. Not only that, seeing yourself with a different feature takes time to get used to, and an instant digital preview can sometimes achieve the opposite and scare a patient.
'We are fortunate in dentistry in that we can in most cases make temporary changes to mimic the result, and allow our patients to live with the new design before we commit to the shapes, size and overall look. This allows approval, psychological adaptation, and trust to be built. It is this that leads me to cement within my smile makeover workflow a hand-made trial smile process. Trial smiles offer patients the opportunity to trial their new smile before it is fitted if it is a smile makeover that will ultimately be created using porcelain veneers, or even composite.'
Sam adds: 'The advantage of this system is that it gives the patient complete control and predictability so that they can view the end results and continue without risk. It allows patients the time to reflect and decide if their designed smile is as exactly how they want it before the final restoration is made. Designing this by hand adds an extra element of bespoke design, and this individuality is the difference between a good result and a great one.'
Smile makeover treatments that Sam Jethwa recommends:
· Minimal preparation veneers. It is vital that ultra-thin, or minimal preparation veneers are placed to prevent the unnecessary removal of any healthy tooth tissue than necessary.
· Orthodontics. Short-term options that only straighten the front teeth that show when we smile are very popular. There are a great deal of clear aligner or white fixed brace options now.
· Composite edge bonding. This treatment is an excellent adjunct to short-term orthodontics to tidy up uneven edges and close any small gaps for a few years.
· Teeth whitening. This should only be carried out by a registered dental professional (a dentist, or dental hygienist and dental therapist under the prescription of a dentist). It is safe, inexpensive, and is a great place to start a smile makeover.
· Laser gum treatment. This procedure can reshape or remove gum pigment. It is an incredibly easy and quick way of making changes to how the smile looks, and involves nearly no healing time. Usually, it will be used as an adjunct to another treatment.
Which one(s) to go for will only be possible to decide based on a comprehensive consultation with a dentist, where all of the above are offered to a high standard. It is good to explore options and be aware of them, but very often will have risks and benefits, so taking advice from a highly experienced and knowledgeable dentist is key.

Dental veneers
For those flaws in our smile and common aesthetic problems, dental veneers are an ideal option. Dental veneers are extremely thin layers of composite resin or porcelain that affix to the teeth and are colour matched designed to blend with natural teeth to disguise any aesthetic imperfections.
Veneers can improve the shape, colour, translucency of a tooth, and improve a tooth's position to create a stunning smile.
What can dental veneers do for my appearance?
· Improve the appearance of chipped or cracked teeth.
· Fill in gaps to create your desired smile
· Improve the shape of a tooth
· Lengthen 'stumpy' teeth
· Lighten the colour of a tooth
· Reposition a tooth.
Dental veneers offer two options – composite veneers and porcelain veneers.

What are composite veneers?
Composite veneers are a minimally invasive way to enhance our smile. They are designed to disguise less-than-perfect teeth to ensure an aesthetically pleasing smile, improving the appearance of cracked, chipped or missing teeth.
Composite veneers are made from a thin layer of composite tooth-coloured filling material that discreetly fit over the front surface of our teeth and blend with your natural teeth.
Composite veneers come in different shades are polished and shaped to improve the shade of teeth as well as lengthen 'stumpy' teeth and improve the appearance of cracked, misshapen or chipped teeth.
Composite veneers can create a natural-looking result, perfectly matching the shape, shade and translucency of your natural teeth.
Composite veneers are built directly onto the tooth and treatment can be completed in one appointment, with little or no preparation.
How long will composite veneers last?
Stain-resistant and durable, composite veneers can last for 5 to 10 years.
The cost of composite veneers in the UK varies and are less costly that porcelain veneers. Prices start at around £200.


What are porcelain veneers?
Porcelain veneers are ultra-thin and shell-like and are placed discreetly over your own teeth to improve the aesthetics of a smile.
In order to produce porcelain veneers, an impression of your teeth is taken and then sent to a dental laboratory where a ceramicist will create the bespoke porcelain veneers for the dentist to cement onto your prepared tooth.
As part of the procedure, the dentist may need to remove some enamel from teeth to allow room for the added volume of the composite veneers.
You will need to have 'temporaries' fitted whilst a dental ceramicist creates the natural-looking veneers.
Porcelain veneers are stain-resistant and last longer than composite veneers – usually lasting 8 to 10 years.
Porcelain veneers are an irreversible dental procedure, so your dentist will take time to discuss all options with you at your initial consultation before treatment can take place.
The cost of porcelain veneers in the UK varies. Prices start at around £500.


Composite edge bonding
Composite edge bonding is a minimally invasive and fast cosmetic dental procedure that can improve and restore teeth in one appointment. It can repair or disguise cracked, chipped or misshapen teeth.
Colour-matched to your natural teeth, composite edge bonding is strong enough to mimic the function of teeth, subtly contouring them to create a natural-looking smile.
The cost of composite edge bonding varies but prices can start at £250.
How can composite bonding make a difference to my smile?
Award-winning dentist George Cheetham says: 'Patients often come to me not quite happy with their smiles. Sometimes, this will be that the shape of their teeth is different from their "ideal" look due to wear and tear, accidental damage, lack of symmetry, or simply because the natural anatomical shape of their teeth is a bit "different".
'Composite edge bonding is a part of aesthetic dentistry where white filling material is sculpted onto the teeth to enhance their appearance that is closer to this ideal.'


How can composites save my teeth?
Restorative dentist George Cheetham explains: 'If you are suffering from worn teeth or accidental damage, we can perform composite edge bonding to improve the appearance and function of teeth, whilst protecting from further damage.
'Tooth wear is a big problem. This could include damage due to acids in the diet or acid reflux, over brushing, tooth grinding, or eating too many hard things in the diet. The cause of this wear should be identified and removed, but once the damage is done its permanent. Often, we want to replace the lost tooth tissue and this can be done by bonding composite in the areas that have been lost.'
He adds: 'In some situations, we can now directly bond on this composite without having to drill away any tooth structure to make space for porcelain veneers, or crowns.
'Another problem people suffer from is tooth decay. Put simply, this is the decaying of tooth structure by acids caused by sugar and bacteria. As a dentist, we need to remove some of this infected tooth tissue and replace with a restorative material. If bonding techniques are used correctly, we can drill away less diseased tissue than if using traditional methods, and replace with composite. This is less invasive and will keep more teeth "alive" and not result in the need for root canal treatments and extractions. Once a tooth has a root canal treatment, it becomes weakened in many ways and is likely to be lost much sooner than a tooth which has avoided a root canal treatment.
Why do I need composite edge bonding?
George Cheetham suggests:
· To achieve a nice smile that functions well, but the teeth need to be in the right position and be the right shape.
· Often, we need to first fix the positioning of the teeth before we change the shape. The way we do this is with orthodontics – using braces that can be fixed onto the teeth on the outside (traditionally known as 'train tracks') or on the inside (hidden lingual braces) or clear aligner systems, such as Invisalign. [link to CTT guide]
· Once the positioning is correct, we can change the shape or replace lost tooth tissue with composite bonding.
· Some patients already have well aligned teeth, so we can skip the above.


Can I have composite bonding to correct a crooked smile?
Dentist George Cheetham says: 'There are situations where composite bonding can be done on misaligned teeth. However, the problem will be that tooth structure may need to be drilled away in some areas where the tooth is "poking out" too far. The composite will also need to be different thicknesses in different areas to create the illusion of alignment. Thicker areas of composite can be anatomically unnatural and lead to issues of plaque retention, therefore decay and gum inflammation. This is the reason I don't advise composite bonding on misaligned teeth.
How long will composite edge bonding last?
Dentist George Cheetham advises: 'At my consultations, I tell all my patients that any dentistry we provide needs to maintain in the long term. Any damage to teeth that has been caused by tooth wear can occur to composite (unless erosive) – so the causative factor needs to be removed. Habits like nail biting, pen chewing etc need to be stopped. If you're grinding your teeth, then a nightguard can be important. Composite also has a lifespan so after a certain amount of time, depending how its looked after, it will need to be replaced.'
How do I get composite edge bonding off my teeth?
Composite bonding can be removed safely but only by a dental professional. Your dentist will either use a special type of sandpaper that is placed on a small, rotating disc, a lightly pressured carbide drill or air abrasion to remove bonding material from our teeth, reversing the effects of dental bonding.
Can you whiten composite edge bonding?
Composite edge bonding material will not react to whitening treatment so you may have to consider replacing the current bonding material you have following whitening.
So if your teeth are well aligned, and there are issues with the shape, you look after your teeth well – the composite bonding may be suited to you.
Orthodontics and teeth straightening
Orthodontic treatment can form part of a smile makeover. This is the process whereby dentists, or orthodontists, use wires and brackets of aligners to gently ease teeth into a uniform, straightline. This straightening or moving of our teeth not only enhances a smile, but can improve the way our teeth function, too. When teeth are aligned, it enhances the way they slot together comfortably in a closed position. Teeth straightening therefore cosmetically reshapes a crooked or wonky smile as well as ensures our mouth feels comfortable when we speak or eat.
You can read more about adult orthodontics and teeth straightening here.


Teeth whitening
Teeth whitening is a cosmetic dental treatment that involves bleaching teeth to make them lighter, giving them a more youthful appearance by lightening their existing colour by several shades.
Teeth whitening can form part of a smile makeover and it is important to remember that only a dentist or a dental hygienist or dental therapist, under the prescription of a dentist, can whiten teeth legally.
Teeth whitening can take place in the dental clinic or at home and a dentist will give specific instructions how to whiten teeth using the take-home trays and gels. You can read more about teeth whitening here.


Laser gum contouring
A 'gummy smile' – where the tooth-to-gum ratio means we shows too much gingival tissue – can have an impact on our confidence in our appearance.
Dentists can enhance a smile by reshaping our gums, contouring them to make them appear smaller, neater and in proportion to our teeth.
Laser gum contouring – also known as a 'gum lift' or crown-lengthening surgery – is an aesthetic technique that reduces the amount of gum that shows when we smile, eat or talk.
Dentists use a soft tissue laser or scalpel to remove excess gum tissue and sculpt the gum-line to expose more of the teeth, making them appear taller and improving the shape and symmetry of our gums and the harmony of our smile.
It is a pain-free procedure, carried out under local anaesthetic and the gum-correction results are visible immediately.
Gums may feel a little tender for a while following treatment, with gums growing back only in a small number of cases.


Tooth recontouring
Dentists can improve the appearance of a smile with tooth recontouring or enamel shaping. Small amounts of tooth enamel are gently removed to change length, shape, or surface appearance. The procedure can improve the balance and harmony of a smile by addressing minor irregularities, such as:
· Minor crowding
· Surface flaws
· Pointed or jagged teeth
· Uneven front teeth


White fillings
If you have had an amalgam filling in the past to treat a cavity, your dentist may suggest replacing it as the first step of your smile makeover.
Traditional amalgam (metal) fillings can be replaced with more aesthetically pleasing composite fillings, or white tooth-coloured fillings, that naturally blend with your teeth to enhance the aesthetics of your smile. These can form part of a smile makeover.
A dentist will colour match and build-up the composite filling material to look and function like your natural teeth to offer long-lasting results.
Tooth-coloured fillings are fast becoming the treatment of choice for patients because they provide natural looking and cosmetically pleasing results to create a bright smile.
White fillings offer a more natural-looking solution to decayed or broken teeth. They are also safe, can conserve and strengthen more of your natural tooth.

Updated 2nd August 2022