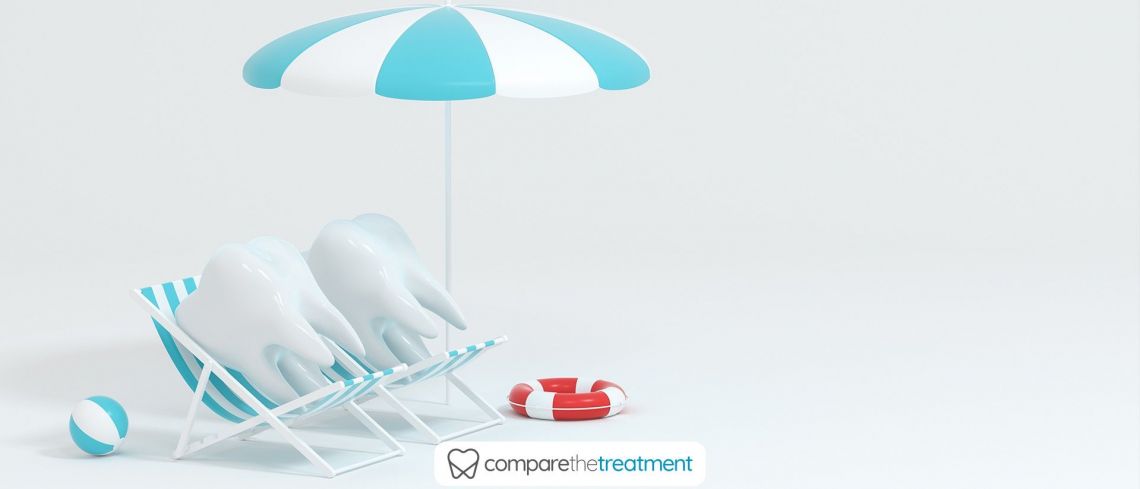 It's no secret that dental treatment abroad is cheaper, but at what cost?
Last year we shared a story on Love Island before and after smile makeovers with Jack Fincham having declared that his original veneers were placed in Turkey.
Today we hear from Cosmetic Dentist Dr Craig Dewdney on why we use take caution when travelling abroad for dental treatment despite the lower cost.
"In the age of social media mass exposure, it has put even more of an emphasis on how we, and our profile picture looks.
Living our best life and our best look to my mind has driven a huge demand for getting a smile makeover.
There are some excellent dentists and clinics abroad, but the quality and standards of care can vary massively, so before you embark on your smile journey abroad just prepare yourself for the following scenarios:
1) If something goes wrong, or you require a review, how easy is it for you to return to the clinic at short notice, particularly with COVID restrictions on travel currently?
2) If you require sedation, is someone able to go with you to look after you whilst the sedative wears off?
3) What guarantees do you have on your treatment, and how well established is the clinic you're visiting?"
We also spoke to Gogglebox's Amy Tapper's Dentist Dr Savan Shah at The Rickmansworth Clinic who said:
"The craze in dental tourism is often driven by price.
Respectfully, there are world class clinicians abroad, but their prices won't be far off from what clinicians command in the UK.
The concern with 'cheaper' dentistry abroad is the lack of education as to what to expect in the future: teeth dying through excessive tooth preparation, gum/bone disease from poor hygiene and maintenance just to name two.
Should an individual be fully informed of what to expect from getting their instant smiles and still wish to go ahead with it, then that's consented suitably.
Education and research into the practitioner is key."
If you have a question that you would like to ask one of our Expert Panel, follow this link.
Updated 14th July 2022
Related Treatments
Similar Articles