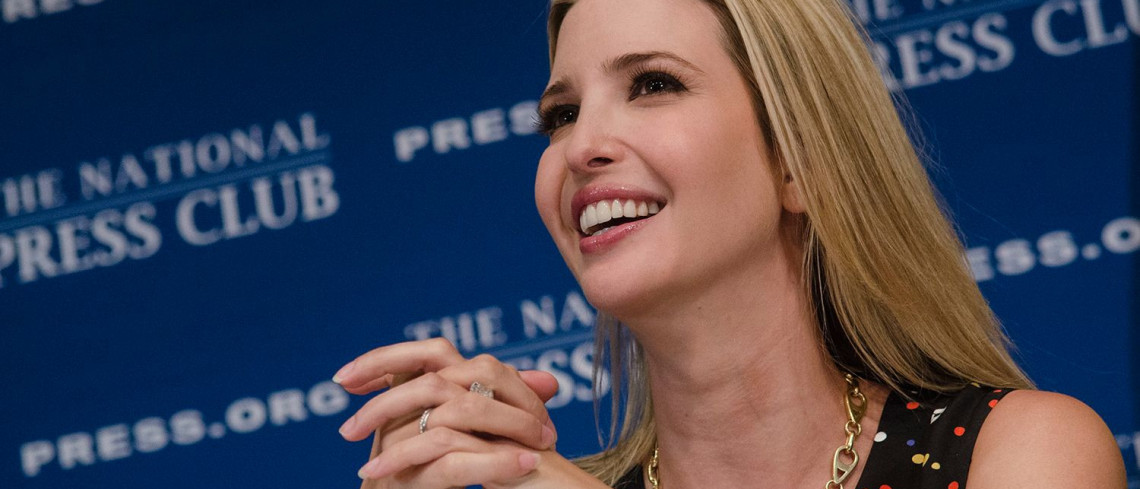 In just a matter of hours her father could be president of the United States of America.
In the run up to the U.S. elections, presidential candidate Donald Trump is not the only one who has got people talking.
His daughter Ivanka has inspired women across the country to go under the knife in a bid to mimic her looks.
Texan woman Tiffany Taylor, 33, has undergone cheek fillers, rhinoplasty and breast augmentation in an effort to look like the former fashion model, according to the MailOnline.
She told ABC Nightline that she has spent an impressive $60,000 on cosmetic surgery, adding that she wants to undergo further procedures to get closer to copying her idol's look.
And she is not the only female to idolise Donald Trump's eldest daughter – Jenny Stuart, also from Texas, said she has splashed out $30,000 on surgery.
Her procedures included rhinoplasty, breast augmentation and liposuction for a buttock lift – also known as a Brazilian butt lift.
The latter is when factors such as ageing cause the skin on the buttocks to lose its elasticity, taking away its youthful appearance.
Costing around £4,000 to £6,500, liposuction is used to remove fat from the body before being transferred to the buttocks.
The results of the surgery can last for around 20 years, and large portions remain permanent.
Both of the Ivanka suoerfans were transformed by Dr Franklin Rose, a plastic surgeon based in Houston.
He said that he is seeing more women walk into his practice requesting Ivanka Trump's look – and puts this down to her increasing appearances within the media.
But Ivanka is not the only celebrity to inspire women; Claire Leeson from the UK spent £18,000 on surgery after people told her she resembled reality star Kim Kardashian.
According to MailOnline, the 27-year-old even worked as a Kim lookalike – but is now fed up of constantly being compared to the celebrity.
Ask an Expert
Find a Cosmetic practitioner
Related Treatment
Similar Articles