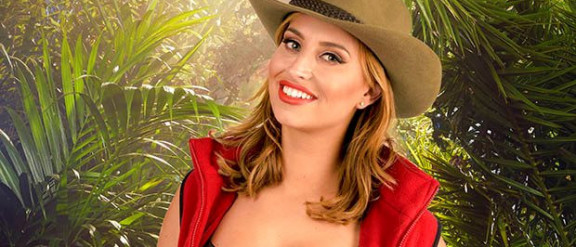 TV star Ferne McCann has praised a reality show contestant for her 'incredible' looks – and opened up about her own decision to undergo cosmetic surgery.
The 26-year-old spoke about her decision to opt for a nose job in the summer, admitting that she regularly has 'ugly days'. Speaking to MailOnline, the former TOWIE star said she spends evenings trawling through social media feeling terrible about her appearance.
However, the television personality said she is not as critical as she used to be, and now makes an effort to praise her features.
Speaking on ITV's This Morning in August, Ferne said that she did not make the decision to undergo the rhinoplasty procedure to look 'beautiful' – but rather to boost her confidence.
She said: 'It's a thing that I don't like and every day I look in the mirror and it knocks my confidence.'
Even as a teenager Ferne was teased about the shape of her nose, and she said this is what turned it into an insecurity – as well as the nasty comments typed on Twitter by Internet trolls.
But she warned youngsters who are considering cosmetic surgery to wait until they are adults, adding that it should not be a 'light-hearted' decision.
Research shows that the shape and size of your nose will not be fully developed until you hit the age of 16 – which is why it is often wise to wait.
But the former I'm A Celebrity contestant is not the only talk of the town – a participant of this year's series has stunned viewers with her appearance.
Former Countdown host Carol Vorderman was one of the courageous celebrities to enter the jungle on the show's opening night on Sunday, sending rumours flying on social media that she has gone under the knife.
While some claimed she looks 'unrecognisable', others praised her appearance as she braved the show's iconic survival-themed challenges.
Ferne – who placed third in last year's series – complimented 55-year-old Carol's features on This Morning, describing her as looking 'absolutely incredible' for her age.
Ask an Expert
Find a cosmetic practitioner
Related Treatment
Similar Articles