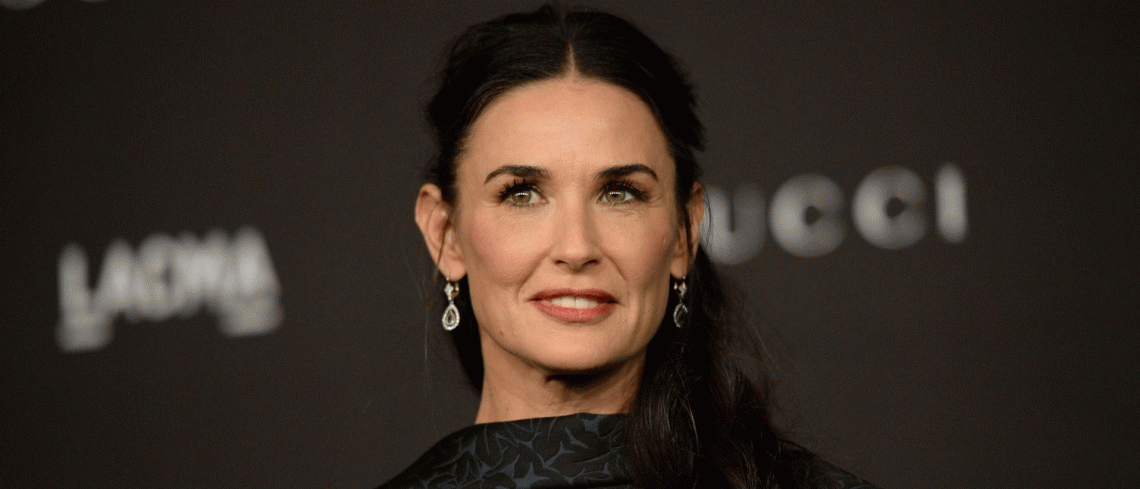 A Hollywood actress has spoken out about her stress – claiming it led to her losing her two front teeth.
Demi Moore revealed the surprising news as she spoke about her new film Rough Night on The Tonight Show With Jimmy Fallon this week.
The 54-year-old even produced photographs of her posing with her missing teeth.
And although it was not clear just how the star's teeth were made loose, she added that the photographs are important to share to expose the catastrophic impact stress can have on one's health.
Dr Mervyn Druian, of the London Centre for Cosmetic Dentistry, says he regularly treats patients suffering from stress-related oral health problems.
'There are a number of factors involved in poor dental health. One of these is stress – a lot of people who are stressed have quite serious gum problems. As a result of gum disease the bone supporting the tooth shrinks away leading to the tooth becoming loose.
'In a normal person, grinding will not loosen teeth. But when somebody has gum problems or has had expensive dentistry in the past then it becomes a problem. I would suspect she [Demi Moore] has had a crown or is in the transition stage of getting denture implants.'
Dr Mervyn emphasises there is not just one cure when it comes to teeth grinding.
Night guards and Botox are among the treatments available to those suffering from bruxism.
'Initially, we look at the problem to see if it's gum-related,' he says.
'A night guard is firstly created to break the cycle of grinding. There are theories that suggest injecting Botox reduces the effects of clenching. We have a hygienist who carries out Botox and it has proved to be very effective.
'We have patients who suffer from stress all the time. We are living in very stressful times. You don't know what can bring on the stress – it could be bereavement, moving home, the loss of a job.'
He adds: 'There is not one cure and, usually, there is always something we can do about teeth grinding.'
Symptoms of teeth grinding include facial pain, headaches, earache and disrupted sleep, according to the NHS.