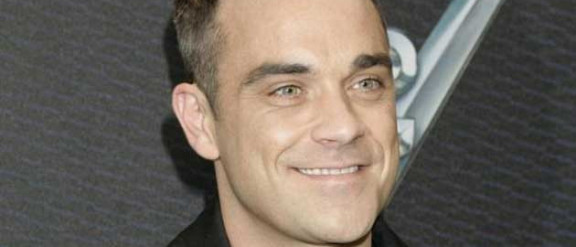 Ex-Take That star Robbie Williams has opened up about his cosmetic surgery – joining the rising number of men undergoing procedures.
As well as Botox, the 42-year-old revealed he has also had fillers and chin surgery.
According to The Sun, the singer-songwriter spoke about his anti-ageing procedures at the Attitude Awards in London last week.
The star's good looks could also be down to him ditching drugs, cigarettes and alcohol.
But Robbie isn't the only man to open up about surgery. Last month, a teenager revealed he has spent £20,000 on cosmetic surgery in an attempt to look like David Beckham.
Jack Johnson, 19, appeared on ITV show This Morning where he explained how he had got cheek, chin and lip fillers, an eyebrow lift and tanning injections – all in a bid to look like the football legend.
He told presenters Holly Willoughby and Phillip Schofield that the surgery has made him happy, and that he thinks it will take an additional £30,000 to secure his ideal look.
One more procedure he is keen to get is a gastric band so he can slim down and copy David's toned physique.
He said: 'I'm happy looking like David Beckham and being like David Beckham – I want his lifestyle.'
Surgeons have seen hike in the numbers of men undergoing plastic surgery in recent years.
Figures released by the British Association of Aesthetic Plastic Surgeons (BAAPS) reveal that more than 4,000 men had some form of cosmetic surgery in 2015.
This is a rise of 13.5% from the year before, with the most popular procedures being blepharoplasty (eyelid surgery), rhinoplasty (nose job) and breast reduction.
Writing on the Independent, Jim Frame, a professor of aesthetic plastic surgery, said the true number of men operated on is likely to be higher than the figure stated by BAAPS – because not all procedures are recorded by the organisation.
Related Treatment
Similar Articles