As an online petition calls for a ban on beauticians injecting Botox and fillers, our expert offers a SAFE guide to treatment.
A petition calling on the government to stop beauty therapists injecting Botox and fillers is more than halfway towards its target of 5,000 signatures.
Many unsuspecting victims have already fallen foul of poorly administered non-surgical cosmetic treatments that are readily available at beauty and hair salons throughout the UK.
Dermal fillers and Botox have seen a spike in popularity of late, mostly as a result of celebrities such as Kim Kardashian and Kylie Jenner posting the results of their own procedures on social media photo-sharing sites such as Instagram and twitter.
With non-invasive cosmetic procedures on the rise coinciding with a recent fall in popularity of plastic surgery, there have been renewed demands for the government to regulate the trade more closely.
Currently, there is no qualification necessary for practitioners who administer non-surgical cosmetic treatments, such as Botulinum toxin injections, chemical peels and laser hair removal.
The non-surgical cosmetic industry is also estimated to be worth more than £3.6 billion, with non-surgical procedures reportedly accounting for 9 out of 10 of all cosmetic procedures, translating to 70% of the market.
Now, the change.org petition – set up by 'Concerned medics' – is joining the campaign for tighter controls.
Stating that Botox is a potent neuromuscular toxin, which can cause unwanted side effects that need to be clinically managed and dermal fillers can cause vessel occlusions and infections, this leaves the patient vulnerable.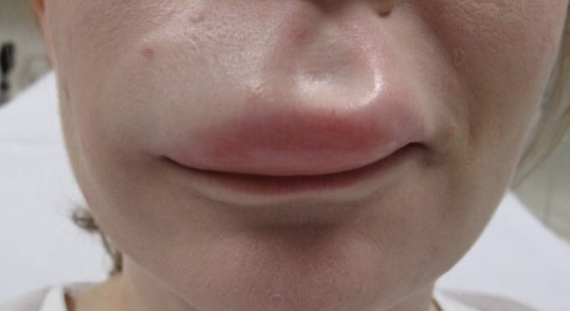 According to former BAAPS president, Rajiv Grover: 'The non-surgical sector is rife with lax regulation, maverick behaviour and unethical promotional gimmicks. Non-surgical does not, and never has meant non-medical.'
However, the treatments continue to be administered in hair and beauty salons, in homes across the country and even at so-called 'Botox parties'.
Comparethetreatment expert, dentist Jan Einfeldt, has added his voice to the protest by signing the petition, writing: 'This is long overdue protection for people.'
He believes that with the current status quo, we all need to tread carefully when choosing who to administer treatments.
He says: 'Anyone seeking non-invasive cosmetic treatments should always go to a qualified medical practitioner because they have:

The medical and anatomical training
Years of medically recognised university training and exams
The insurance for these treatments
The support of a professional body, such as the General Medical Council or General Dental Council that has the power to impose sanctions if there are concerns, which would prevent form just opening a shop elsewhere, for example.


Underneath the petition, 'Cosmetic pharm' comments: 'The aesthetic industry has already been reviewed by Keogh and Health Care Education England (HEE). The Joint Council for Cosmetic Practitioners (JCCP) is working towards a regulatory authority and the Clinical Standards Practice Authority (CSPA) shall set clinical standards for practice in this industry.
'We must be patient and allow this work to continue. HEE state that the highest Level 7 practitioners, who also have an ability to provide oversight, include doctors, dentists, nurse prescribers or pharmacist prescribers. It's important to ensure the general public are appropriately informed of this work, which will enable them to make a safer, informed choice on their practitioner.'
But, as one signatory writes: 'Despite owning my own salon previously, I have always obtained practitioners in the correct field with qualifications. Beauticians are not medically qualified to start injecting clients; negligence can cause serious and dangerous results. Leave it to the professionals.'
In recent years, non-surgical cosmetic procedures have become widely available on high streets across the UK but many interested parties claim this rapidly  growing market has left behind tighter regulation of cosmetic interventions and, consequently, left patients wide open to 'cosmetic cowboys'.
At the BAAPS website, it explains that cosmetic surgery is an elective operation that 'alters or enhances a part of your face or body that you want to change.
To be classed as surgical, a medical incision needs to be made in order to carry out the procedure, usually under local or general anaesthetic. Non-surgical cosmetic procedures can be used to alter your appearance without the need for surgery'.
As with all surgical or non-surgical procedures, there are risks. With fillers, the primary concern is an allergic reaction, prolonged swelling and inflammation, hard bumpy scars, infections and extrusions.
It is imperative that you understand these risks as well as what can be achieved and what cannot.
Ask your clinician about recovery time, the possibility of scarring and of all the related risks or complications.
Ask our Expert Dr Jan Einfeldt a question
Related Treatments
Similar Articles