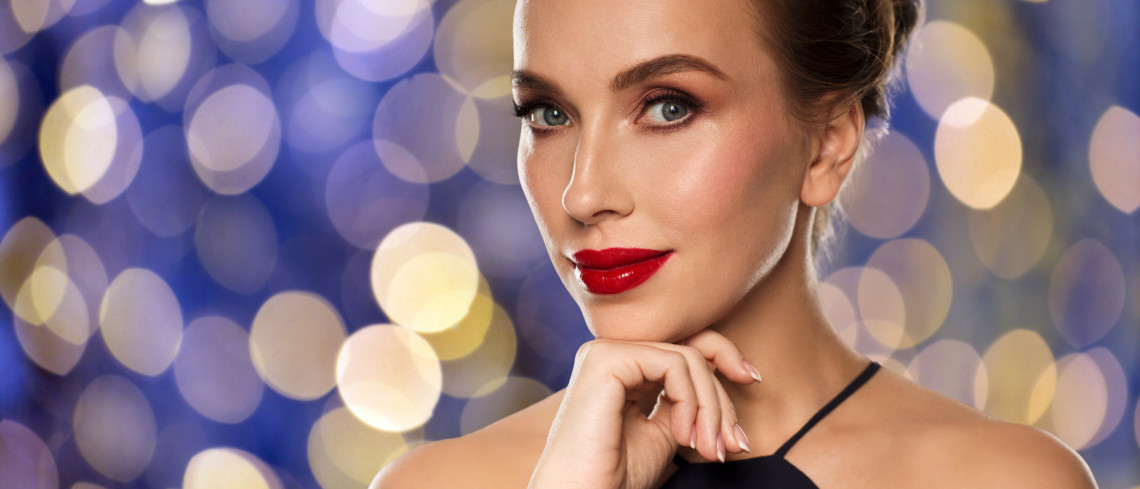 The countdown has most definitely begun, a week's worth of advent calendar has been opened and we're well and truly in the swing of the run up to the holidays.
With hair, beauty and nail salon appointments booked, there's a new kid on the block when it comes to prepping for the most sociable time of the year – cosmetic 'tweakments'.
Everyone wants to look – and feel – their best as they play catch up with friends and family, so what can we expect to achieve given we are little more than two weeks away from Christmas Day?
Here, we list the last-minute pick-me-ups that are proving hugely popular this year…
With the summer season's round of cosmetic treatments long forgotten, clinics often see a rise in bookings in December.
When it comes to facial surgery, such as face or eyelid lifts, winter surgery is most common. Chemical peels require strict avoidance of sun, so the winter months are a perfect time to have them!
Botox, fillers and facials hit their second boom of the year around about now.
The appeal is that there is little downtime when it comes to recovery and we see immediate effects.
If it's a new smile you're after, teeth whitening is the ultimate makeover for a dazzling festive season. It's an easy fix when it comes to anti-ageing 'tweakments' and can be easily achieved safely and effectively – make sure you only see a dentist for this, though!
During Christmas and into New Year, there is also often a surge in the number of 'mummy makeovers', including abdominoplasty (or tummy tucks) and more invasive facial surgeries.
This is usually because recovery time takes a little longer and most of us seize the opportunity to make the most of the lengthy holiday period so we can recover in the comfort of our own homes.
Of course, it is always wise to plan well for any surgery and those of us having 'secret' surgery (concealing the post-op swelling and scars behind closed doors as you recover bingeing on Netflix) will have already begun the consultation period.
Once back at work in the New Year, tips for throwing work colleagues off the scent of any major makeover includes having a change in hairstyle or hair colour or changing up makeup to shake things up a little.
Additionally, high neck jumpers and scarves can conceal any scarring from the effects of a facelift, brow lift or nose job, for example.
And thank goodness for our colder winters! All those layers of clothing can easily disguise the immediate results of any invasive makeover procedures, such as a boob job or liposuction, until you're ready for the big reveal!
Another handy hint is to factor in a diet (if necessary) before any surgery on the body in order to achieve those much-desired effects.
Waiting until your weight has stabilised will ensure you're fit for recovery and is also highly advantageous if you wish to maximise results.
Of course, all this may mean you rethinking having any surgery until sometime after those inevitable indulgences of Christmas!
Ask an Expert
Find a practitioner
Related Treatments
Similar Articles