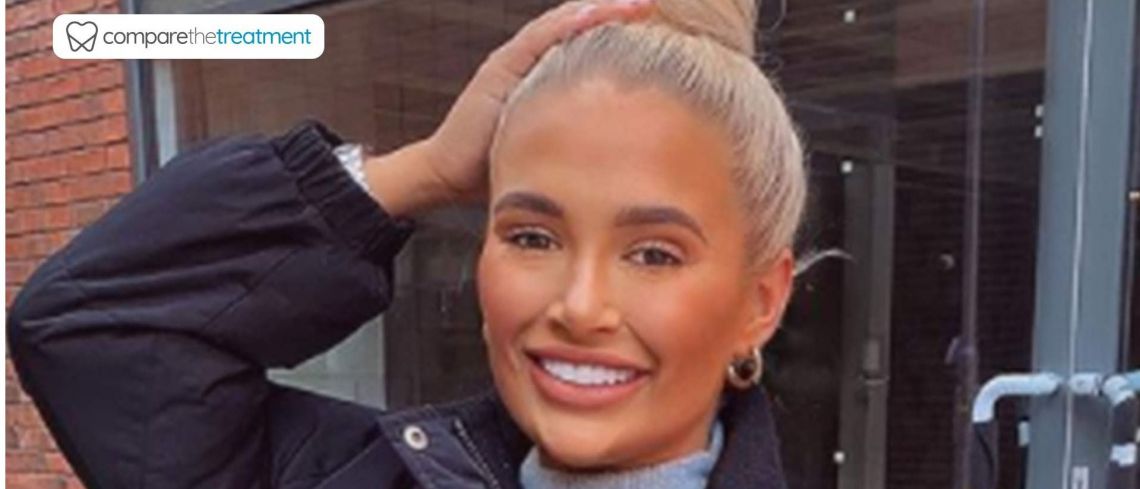 Molly-Mae Hague has shared details of her orthodontic journey in the latest step of her smile transformation journey.
The ex Love Island star took to Instagram to document her Invisalign experience and her move towards a straighter smile.
Opening up to her followers, she admitted to losing the retainers on multiple occasions and asked if any other Invisalign patients can relate.
She said she 'can't be trusted' to look after anything – particularly if it is small and see-through.
Confidence boost
The 22-year-old also recently revealed that her confidence had taken a hit after being stripped of her composite bonding.
Submitted as part of a Q&A on Instagram, a follower asked: 'How are you liking having your natural teeth back?'
Although unhappy with their current appearance, she revealed that she plans to have them whitened in the near future.
Speaking back in March, she showed fans how different her smile appeared with the composite bonding.
'My teeth are a lot smaller and don't fill my mouth as much but yeah, this is the natural me,' she said.
'Super safe' treatment
But she is not the only ex Islander to opt for dental treatment.
Fellow contestant Maura Higgins also opted for Invisalign, alongside teeth whitening and composite bonding.
The 30-year-old reality star was treated at the Chelsea Denal Clinic. Dr Rhona Eskander took to TikTok to explain how her colleague gave Maura her new pearly whites.
This included having Invisalign for around a year. She added that everything carried out was 'safe', with no 'harm or damage' to the teeth.
Photo credit: Instagram/@mollymaehague
Related Treatments
Similar Articles