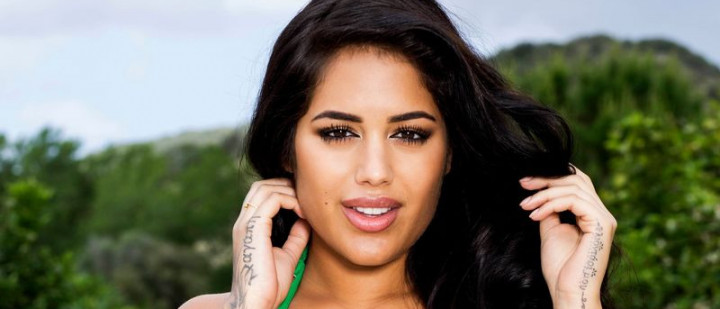 A Love Island star has spoken out about her post-show cosmetic surgery venture.
Since leaving the programme last summer, Malin Andersson underwent a £7,000 body transformation – and has spoken to Heat magazine about the results.
The 24-year-old said she opted for a Brazilian bum lift, liposuction around her stomach and breast augmentation.
Speaking about the latter, she spoke about her desire for 'volume' without the look being 'too fake'.
She also revealed that she struggled with an eating disorder during her teenage years when she was entering beauty pageants – which left her with unflattering and 'saggy' breasts.
The star admitted it was social media pressures that encouraged her to go under the knife as she felt 'self conscious' about her body.
Previously, she would avoid bikini shots and even mirror selfies in order to hide away her body.
But now Malin is taking photographs 'left, right and centre' following her new look.
And she claimed apart from her lip fillers, she has not made any changes to her face.
Fans have reached out on social media praising her new look, with one Twitter user writing: 'Just want to say you look amazing'.
Another responded to her cosmetic news with: 'Just adding to what's already there.. boom! A natural beautiful lady'.
However, it seems her transformation will not stop there.
She is also hoping to undergo further buttock surgery and brachioplasty – a procedure that reduces the so-called 'bingo wings' on the arm.
Malin starred on Love Island for the first time last summer – but made her TV debut on ITV's dating game show, Take Me Out.
In other news, a 25-year-old from Surrey resorted to eBay in a bid to sell her seven-year-old breast implants.
According to The Sun, the user priced up the implants at £500 and claimed she was selling them 'due to replacement'.
In the description, she wrote that she had had them fitted shortly before her eighteenth birthday by a Harley Street surgeon.
The listing was also posted with a selection of photos, including ones of her modelling the implants and a close-up shot of the implants once they had been removed.
But puzzled cosmetic surgery experts have warned against reusing implants – adding that it can lead to serious health complications.
Ask an Expert
Find a practitioner
Related Treatments
Similar Articles