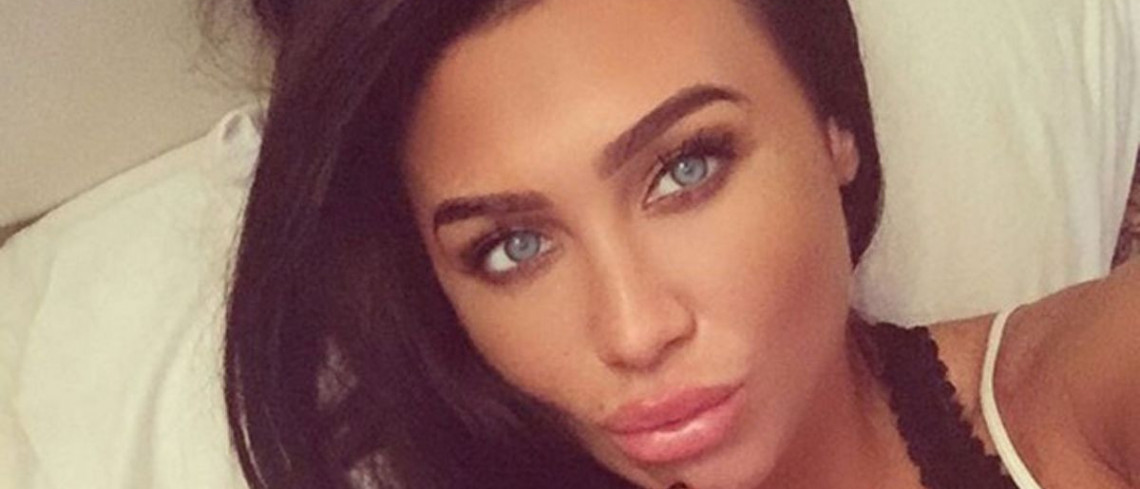 A television personality has rejected claims she has had bottom-enhancing surgery – but admitted she has plans for further cosmetic work.
Lauren Goodger has shot down rumours that she has undergone buttock augmentation, instead citing regular exercise as the reason for her newly-defined bottom.
However, the former TOWIE star confessed that she is eager to have her breasts reduced in a recent new! magazine column.
The glamour model even has an appointment booked in with a surgeon – and said she would even consider having her implants removed.
She cited a C cup – which was her measurement prior to undergoing surgery – as her ideal size.
This follows speculation that the 30-year-old had opted for buttock surgery in a bid to boost the shape of her derrière.
This would involve enhancing the shape and size of the buttocks using implants, fat grafting or the body-contour filler, Macrolane.
But in an interview with Mirror Online, she said her bottom is down to regular squatting and weight training – adding that jumping has also contributed to her bottom's new appearance.
Laughing off the cosmetic surgery rumours, she instead labelled them a 'compliment' before adding that she actually found the reports 'entertaining'.
Lauren also told the news website that she is 'very happy' with where she is, and that she believes confidence comes with age and experience.
The TV star is no stranger to cosmetic surgery – lip fillers, in particular, she has favoured in the past.
In June, however, she ditched the fillers in favour of her natural lip shape – a move she branded 'liberating'.
But Lauren is not the only TOWIE cast member to opt for cosmetic surgery over the years.
Ferne McCann unveiled her newly-shaped nose on This Morning in the summer after making the decision to undergo a rhinoplasty procedure to boost her body confidence.
And Michael Hassini – who was suspended from TOWIE earlier this year –revealed he underwent hair transplant surgery earlier this month in order to maintain his luscious locks.
According to MailOnline, Follicle Unit Extraction (FUE) was used in the surgery – a procedure that involves transplanting hair from the patient's own body hair into the hairless parts of the head.
Ask an Expert
Find a practitioner
Related Treatments
Similar Articles