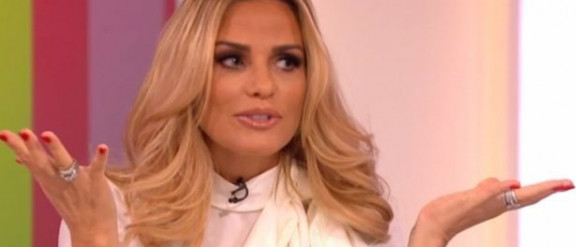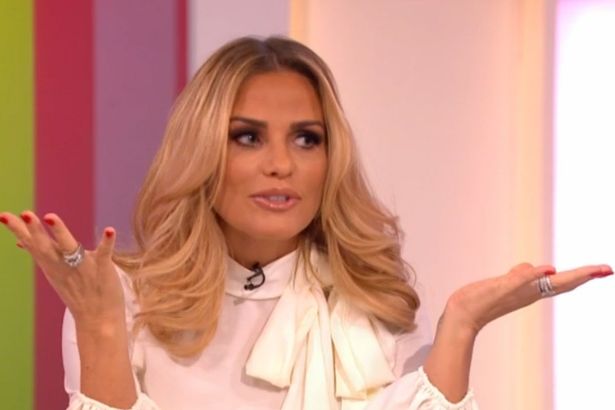 A committed Katie Price fan has admitted spending £40,000 on cosmetic surgery in a bid to look like the Loose Women star.
Nathan Thursfield, 21, underwent a variety of cosmetic procedures to match the look of his idol.
Appearing on Loose Women on Monday, the well-groomed superfan explained to the panel that his obsession with the mother-of-five began when he was a teenager.
'I was watching her on reality TV shows and she was bringing up Harvey and being a model – I wanted to be a model – and I was just fascinated by her,' he said.
'I've had two nose jobs, chin filler, cheek filler, Botox, my teeth, tanning, vampire facials – everything.'
The panellists praised his handsome features – despite his modest protests - with Katie saying: 'You're so good looking.'
She added: 'I'm sitting here thinking, you want to look like me but I'd rather look like you.'
Nathan, who is set to get his next nose job this weekend, said: 'I suffered from depression and anxiety and surgery was my release.'
And Katie Price is no stranger to cosmetic surgery herself, renowned for having undergone several breast augmentations, or 'boob jobs'.
The 38-year-old revealed this summer that she had gone under the knife for another procedure on her breasts, as well as getting cheek fillers.
She told the audience on Loose Women that the average size of the silicone implants are 275 to 375cc (cubic centimetres) – but admitted hers were more than 1000cc.
According to statistics, British males accounted for 9% of all cosmetic procedures in 2015, with nose jobs – also known as rhinoplasty – and eyelid surgery (blepharoplasty) being among the most popular.
And the tummy tuck has just taken a whole new turn.
Michael Phelps and Tom Hardy move over – as the need for men to spend hours in the gym to achieve rock hard abdominals might be on the way out.
According to GQ, a study published in the Aesthetic Surgery Journal has found a certain abdominoplasty technique – another popular choice among males – has worked wonders.
Developed by plastic surgeon Douglas S. Steinbrech, he has figured out how to provide men with faux-abs through the use of body contouring – meaning there's no need for silicone implants.
Have you considered cosmetic surgery? Find out more about your perfect treatment > 
Related Treatment
Similar Articles