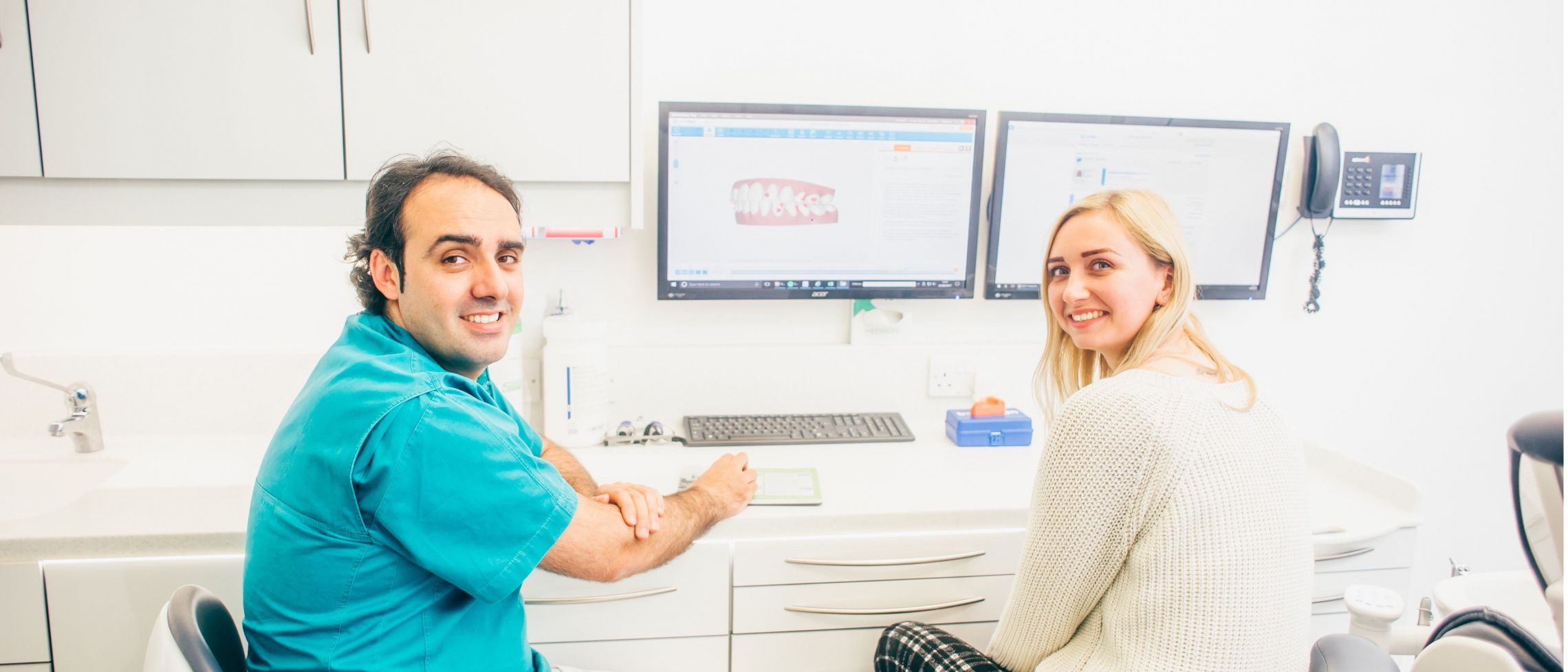 Naomi Jones, 26, is the lucky winner of our free Invisalign competition and has just begun her teeth-straightening treatment.

Picked from more than 1,000 entries, the 26-year-old from Bristol simply had to say why she wanted a new smile – and now she is sharing her journey with us.
Naomi, who mixes her working life as a midday supervisor at a primary school and a scan chaperone at a private ultrasound clinic, is what dentists commonly call a 'relapse' patient – those of us who had traditional wire and bracket braces as a child but whose teeth have drifted back to their original crooked state.
She explains: 'Despite wearing my retainer for the suggested length of time as advised by my previous dentist, my teeth unfortunately moved back and I absolutely hated them being wonky.
'It affected my self confidence massively and I was always conscious of them when speaking to people face to face.'
And the big appeal of Invisalign for Naomi was that she could undergo adult orthodontics without anyone else knowing.
She says: 'What most attracted me to Invisalign was the concept of having braces that are practically invisible. I don't see a problem with the tradition train-track braces but I think, as an adult, you want something much more discreet – especially in the workplace.'
Clear Invisalign aligners are worn over the top and bottom teeth, hugging them snugly and gently moving teeth incrementally according to a tailored treatment plan.
It's recommended that the aligners are worn 22 hours a day but are removed to eat and drink and, because they are virtually undetectable, it makes them an appealing treatment option for many of us.
Naomi says: 'I'd heard about Invisalign prior to entering the competition, but I didn't know a great deal about the process. I simply wanted my teeth straightened to boost my self-confidence, to improve my smile and give me a reason to smile.'
Despite family and friends not noticing the source of her niggling doubt about her smile – 'one of my top front teeth stuck out slightly compared to the one next to it' – for Naomi, it was obvious when she smiled and was always the first thing she noticed in photographs.
She adds: 'I also hated that I had overcrowding amongst my front lower teeth, which was something I was extremely self conscious of when speaking to other people.

Dentist Alfonso Rao, of Queen Square Dental Clinic in Bristol, is now treating Naomi and he is pleased she is really happy with the treatment so far.
He is also delighted that Naomi has agreed to stop smoking – a habit that not only risks our overall health as well as our oral health, but can also cause staining to teeth and discolouring of the aligners, too.
Naomi says: 'My initial consultation took around 20 minutes. Alfonso spoke to me in great detail about Invisalign and the way it works, before having a good look at my teeth to ensure they were suitable for the treatment and in good condition. I then booked another appointment where I had impressions of my teeth taken that formed the basis of the aligners.'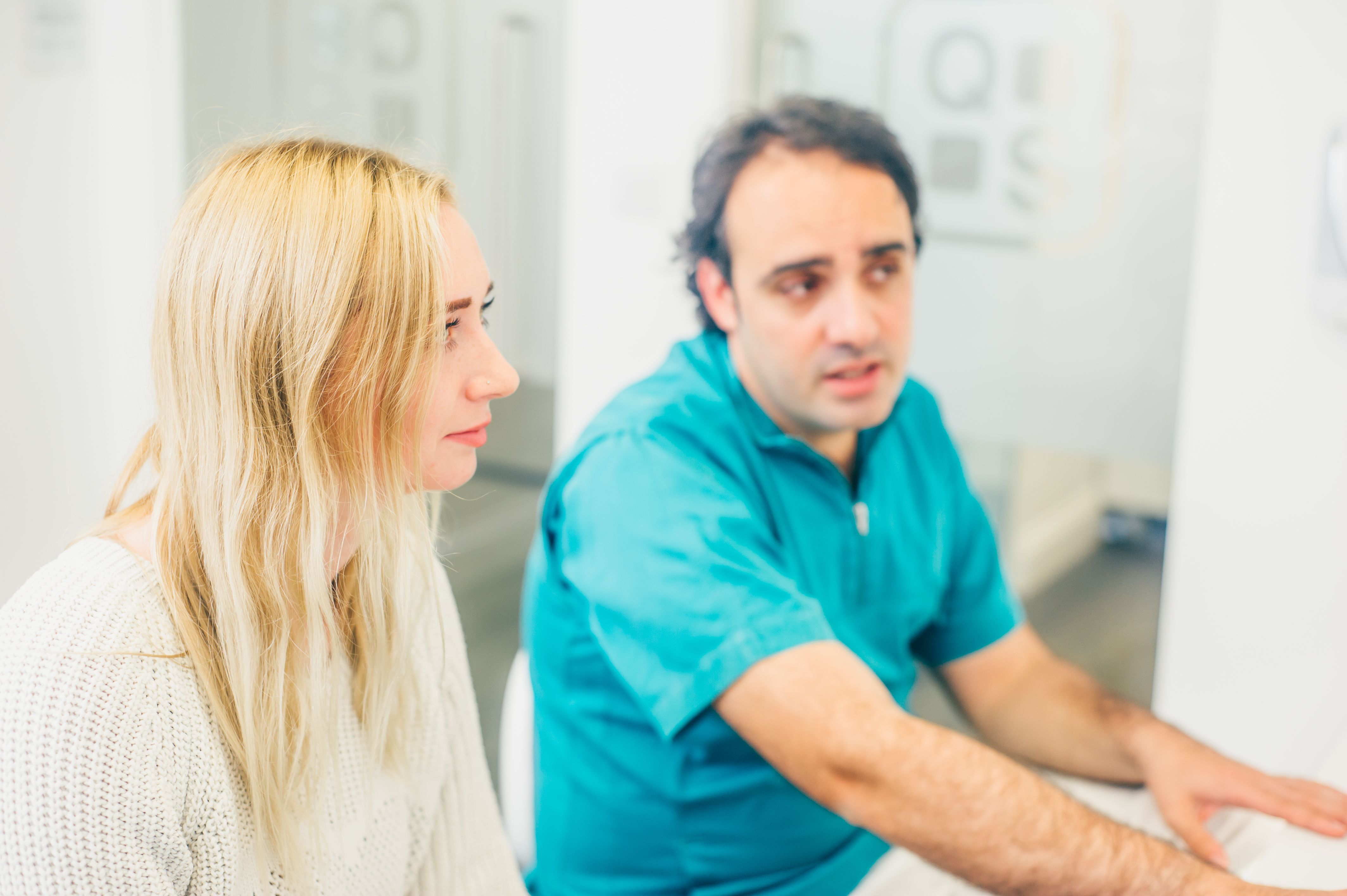 Treatment times are often faster than with traditional braces and Naomi's new smile should take approximately 26 weeks to create. Her treatment, therefore, consists of 13 sets of aligners, with each set worn for two weeks.
She explains: 'At first, I kept catching my tongue on the aligners and it became really sore. Thankfully after three days my tongue became well acquainted with the aligners and have since formed a mutual friendship!'
And so happy is she with her Invisalign treatment that she is now writing a blog to inspire others – www.mysmilestoryblog.wordpress.com.
As she writes: 'My first impressions were that they were much thinner than I was expecting… it was certainly a nice surprise. My teeth felt fine and I felt no discomfort whatsoever.'
After a little pain in the first few days, she adds: 'I'm pleased to let you all know that with the help of my good friend Bonjela, my tongue has healed up nicely and has learnt that it now has to share its home with the aligners… I'm officially 100% pain free and it feels oh so good!'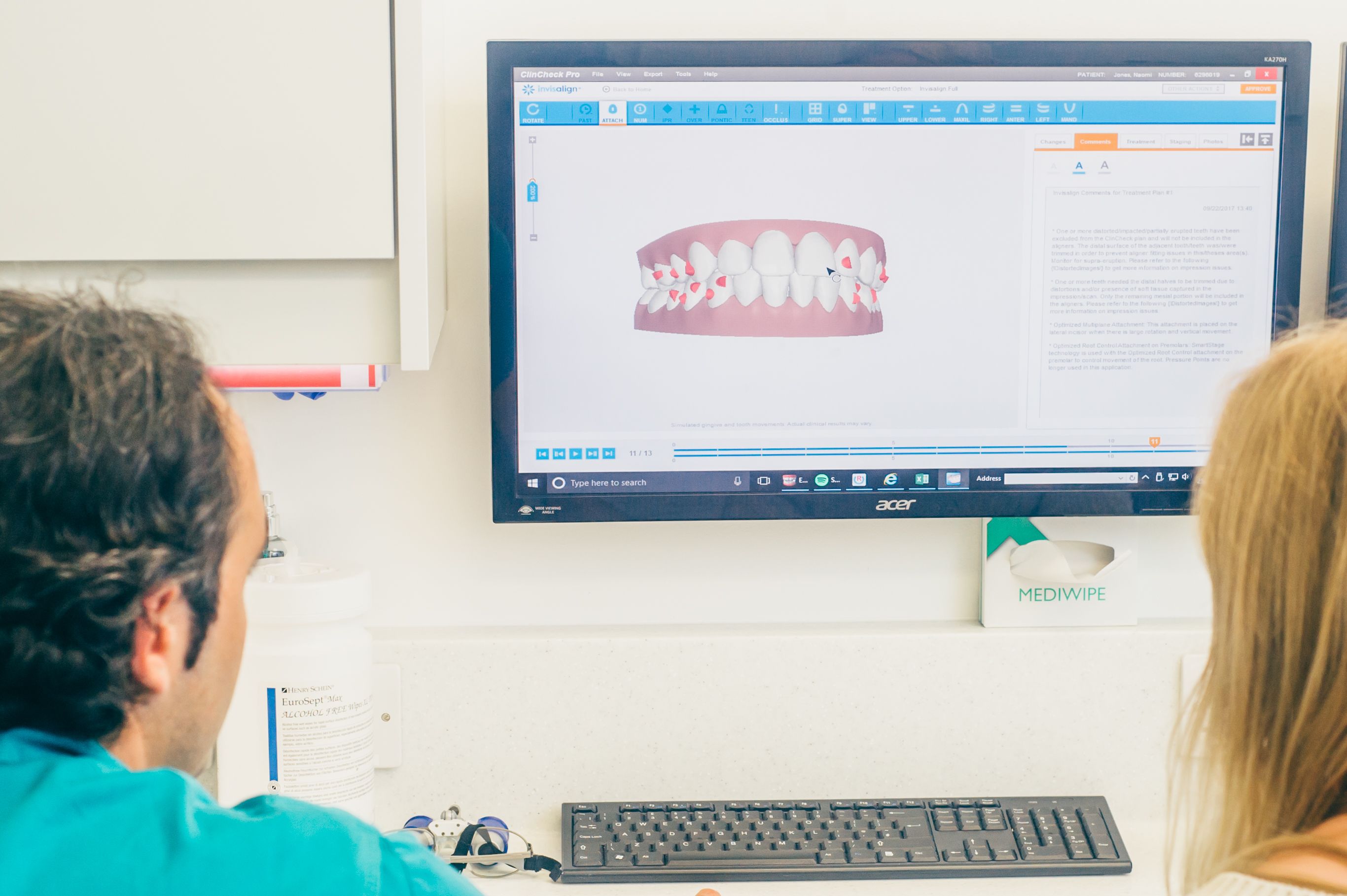 With the change over to her second aligners, she says she was delighted with how quickly she'd adapted.
'They have become a part of me now and I quite often forget I'm wearing them. I actually went to bite off a piece of Sellotape the other day – not recommended!

'I have adapted well to them and almost forget I have them in a lot of the time now. Time seems to be flying by.'
And what's her advice to advice to those of us also having Invisalign treatment?
She advises: 'Keep your teeth clean and make sure you wear your aligners for the 22 hours a day as advised. I know my confidence is going to rise and I'm going to feel much happier with my overall appearance. I cannot wait!'
Nobody bar those she's told have noticed she is undergoing treatment and, for those of us unhappy with our smile but still wondering whether to have our teeth straightened, she says: 'I think if you are unhappy with your teeth for any reason and are in the position to be able to make a change, just go for it! You're never too old.'

3 top tips
1. Always carry a toothbrush
2. Keep your aligners clean
3. Always wash your hands before removing the aligners from your mouth, or placing them in

Top 3 celebrity smiles
Michelle Keegan
Anne Hathaway
Emma Watson
This article was updated on the 13th January 2020.
Related Treatment
Similar Articles