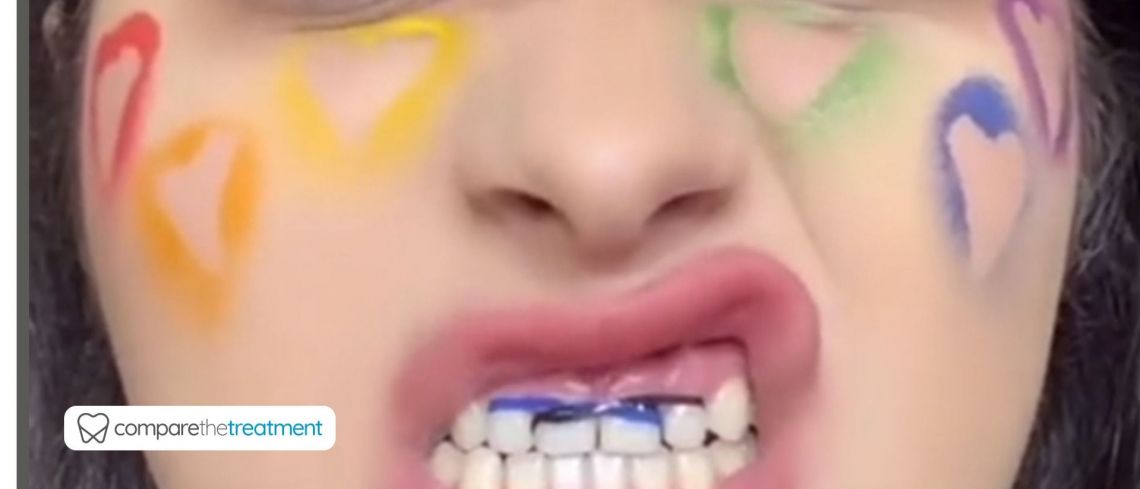 Dentists have been left 'speechless' after a TikTok user posted a video of her using hair ties to close a gap in her own teeth.
The user took to the social media platform to boast that she had closed the gap in just three days.
But dental professionals have warned against undertaking DIY orthodontic work, emphasising that it does more damage than good.
'Seriously concerning'
Dr Emma Laing is an award-winning orthodontist and described the video as 'staggering'.

'DIY Dentistry was recently promoted by @diananova to her nine million followers,' she said.
'When asked to comment on this I was initially speechless. I find it staggering that with all the incredible dental clinicians on social media, tricks like this are even considered. This type of promotion is seriously concerning, with no prior assessment and no treatment undertaken supported by scientific evidence.
'Ultimately these are our teeth that we aim to keep for our lifetime, why would you risk their health in this way? I undertook five years of my dental degree and three years of orthodontics masters and specialisation to be able care for my patients in a safe and effective manner.
Staggering
She added: 'It seems to be something specific to dentistry to consider online aligners and DIY hacks.
'We would not gamble with our medical health in the same way, so why it continues in dentistry is staggering.'
This is not the first social media craze to surface these last few weeks.
Another user on TikTok claimed she used 'magic' melamine sponges to remove stains on her teeth at home.
Dentists also spoke out against this DIY treatment, pointing towards whitening as the safer and more effective option.
Photo credit: TikTok @diananova
Related Treatments
Similar Articles