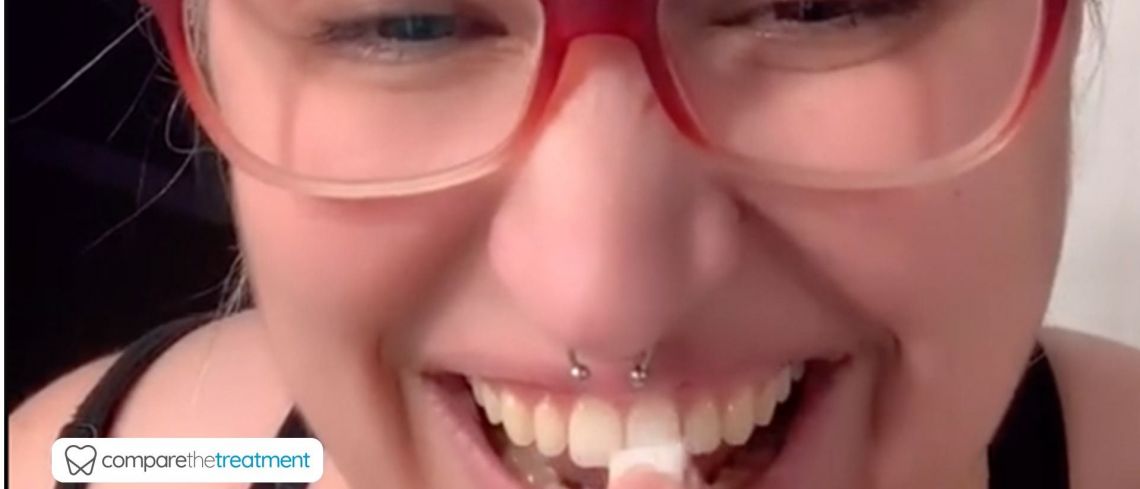 In the latest TikTok trend, users are taking sponges made of melamine in attempt to 'whiten' their teeth.

The 'magic' sponges or erasers can be used on paintwork or stone to help difficult stains.
But are they safe to use on teeth?
One study concluded: 'Melamine sponge can remove stains from the tooth surface more effectively and less invasively compared to a conventional toothbrush.
'As no new scratches are made on the tooth surface when using a melamine sponge brush, the risk of re-staining is reduced.'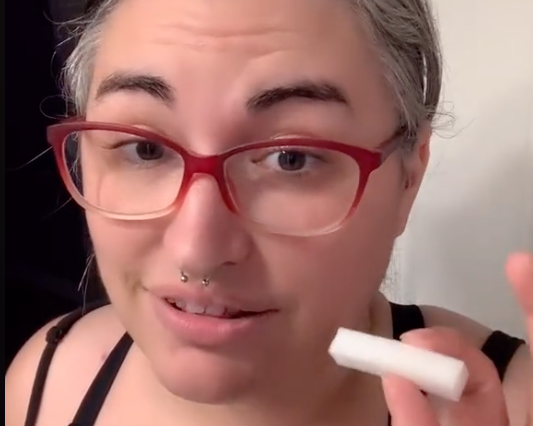 Unsafe
However cosmetic dentist Shaadi Manouchehri warns that they should be used with caution.
'Melamine sponges can apparently remove surface stains. But they can also be quite abrasive and with overuse can eventually remove the surface enamel exposing dentine making the tooth appear more yellow,' she said.
'Also melamine isn't exactly safe for ingestion so could cause systemic health concerns if ingested.
'There's one study that looks at it but they looked at extracted teeth. Always consult a dental professional, as this study is saying it creates less scratches on the tooth surface compared to toothpastes.
'But further research is needed to determine its safety and effectiveness.'
See a dental professional
Manrina Rhode is a cosmetic dentist based in London and agrees that melamine sponges carries a high level of risk.
'Any substance that 'whitens' teeth by removing surface stain, doesn't actually whiten the tooth itself but will do exactly that, remove stain from the surface. This may make a tooth look whiter in the short term,' she said.
'The risk is that any substance that can rub off surface stain can also wear away enamel. The deeper you get into the tooth the more sensitive it becomes and the more yellow it looks.
'Also there is the matter of swallowing a product that's not been tested as being safe for use in the mouth. For safe tooth whitening that works, it's best to see a dental professional who will provide you with a kit that will actually whiten the colour of your teeth. Bringing it up in line with the white of your eyes.'
Related Treatments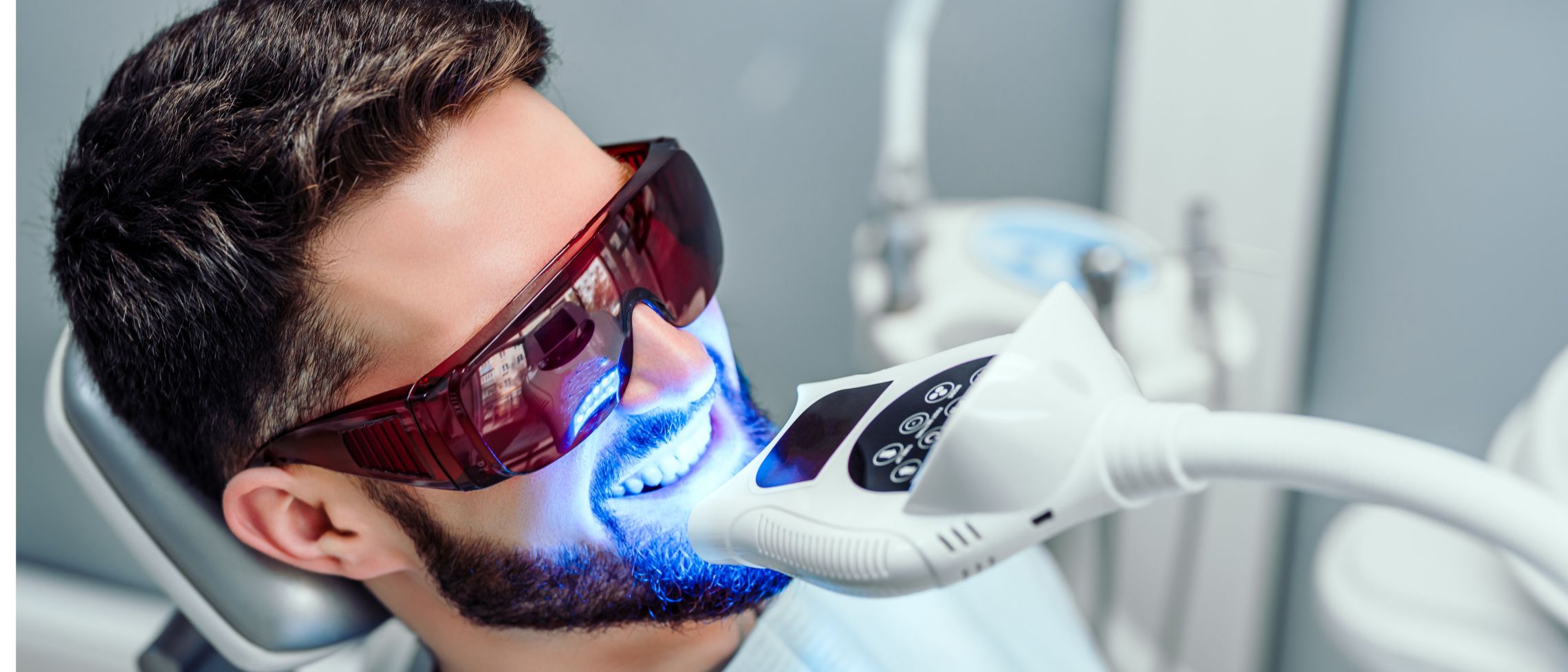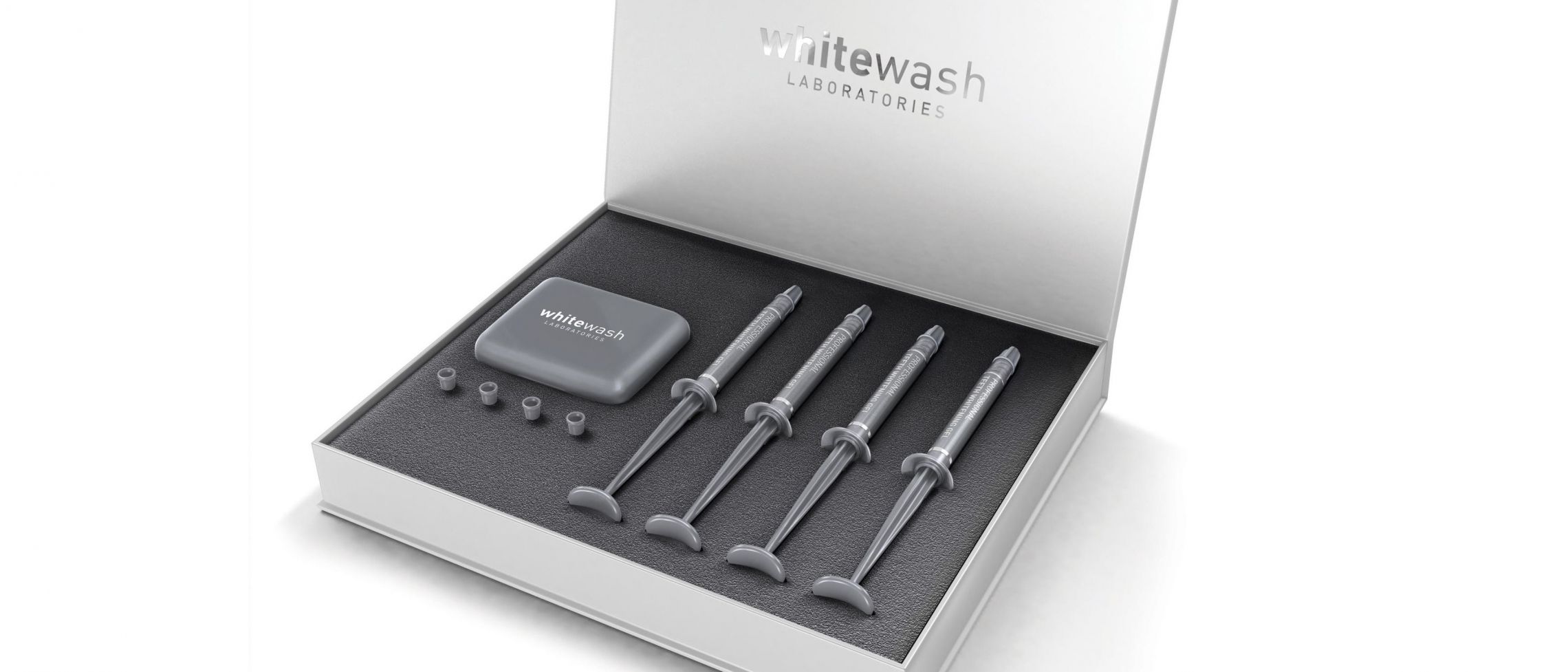 Similar Articles