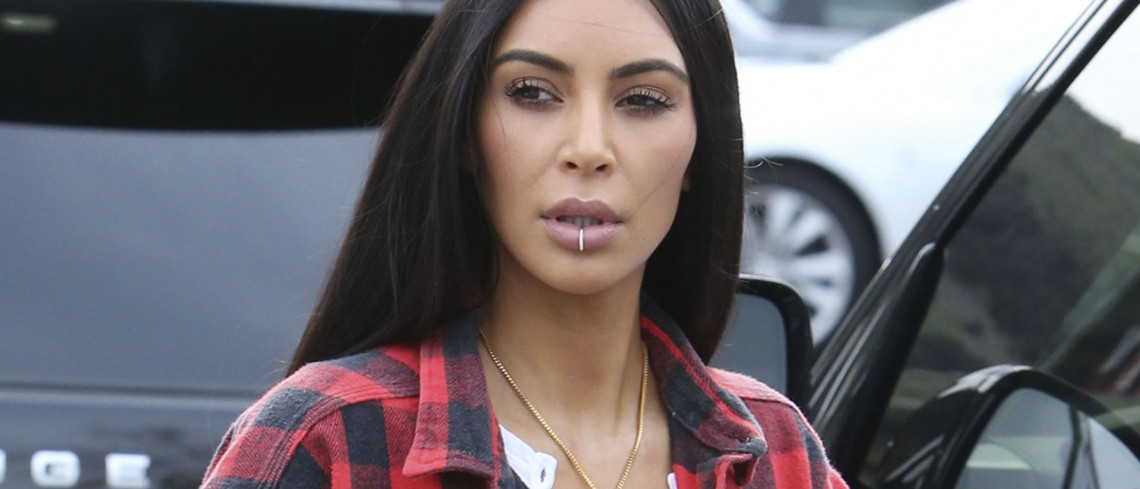 With news that Kim Kardashian has a fake lip ring, we asked our oral health expert what lip and tongue piercings can do for our bright, white smile.
Not a lot, according to Comparethetreatment's oral health expert Christina Chatfield, owner of Brighton's trendy Dental Health Spa.
She has seen – and treated – a large number of cases thanks to the detrimental effects that jewellery in and around the mouth can have on our teeth.
She says: 'Our mouth is increasingly seen as a major accessory. We aspire to the image of straight white teeth and a great smile, but we need to look after it well and it requires more TLC than our favourite designer handbag.
'Tongue piercings and lip piercings are popular but we are now seeing the terrible effects it can have on teeth and the oral cavity.'
In a study from the states, scientists revealed that, even at college, facial piercings can come with stigma – affecting whether or not someone gets hired.
But, with that aside, as Kim Kardashian flashed her faux lip piercing in her first selfie of the New Year, Christina warns against following the trend.
She explains: 'I have seen tooth fracturing caused by piercings tongue, especially on the lingual aspect of the lower front teeth thanks to the constant pressure from the metal ball that wears away away bone – it can cause as much as 60% bone loss.
'I had one patient who was heartbroken at the wear on her teeth and supporting bone and had no idea what has caused it.
'My advice is opt for an acrylic rather than a metal stud – or replace the one you have immediately.
'The tongue is a strong muscle and many who have a lip piercing play with it constantly, which means it rubs and can even move teeth slightly, having an impact on the stability of the lower anteriors – i.e. hitting the lower teeth first.
'I know of some patients who have even required root canal treatment because of the constant pounding.
'Dental hygienists are increasingly seeing the negative effects of mouth piercings and it is certainly worth considering these before choosing to have them.'
Studies suggest that lower lip piercing also attract significantly higher plaque accumulation on teeth.
book a consultation with Brighton's Dental Health Spa
Related Treatments
Similar Articles