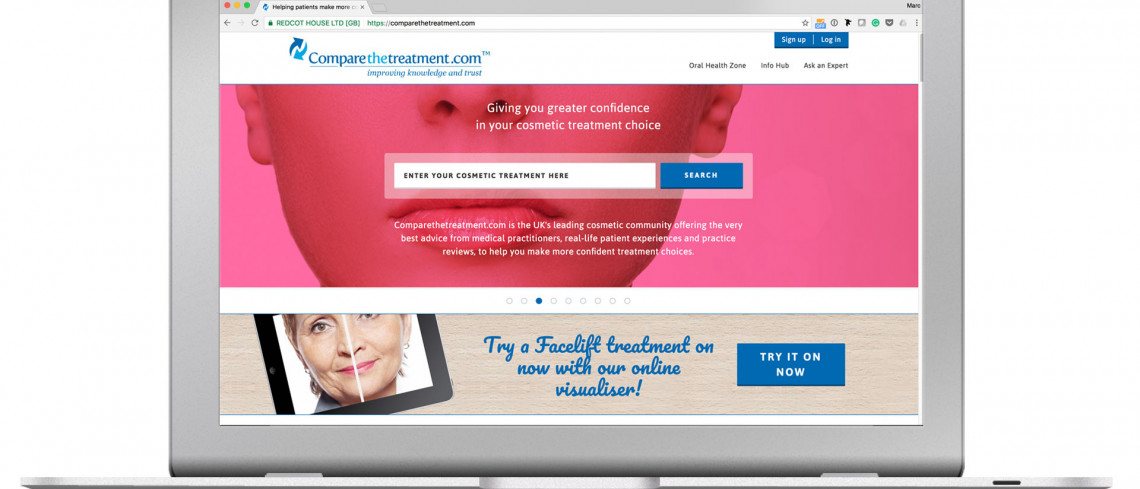 Have you ever wondered what you'd look if you chose to have a cosmetic or aesthetic treatment?
Whether it's fuller breasts, a straight, white smile or a wrinkle-free face, you can now 'try before you buy' thanks to a pioneering new simulator tool that's only available through www.comparethetreatment.com.
It shows you what the results could look like – before you've even set foot inside a clinic.
And the 'before and after' images can be created all from the comfort of your own home on your laptop, tablet or smartphone whatever the aesthetic procedure you desire.
If you're cosmetic-treatment curious – but not quite ready to commit to a consultation with your cosmetic dentist or plastic surgeon – the new-to-the-UK Visualisers may just help you make up your mind.
More than just a bit of fun, the Visualisers are the first and only technology in the UK that can simulate all cosmetic surgical and non-surgical treatment outcomes with or without clothes.
You simply select treatment options, upload a current photo, enter your contact information and you'll receive a digitally created 'before and after' photo by email within 24 hours.
The creators believe the technology educates patients about aesthetic options by enabling them to virtually 'try on' surgical and non-surgical treatments for face, breast, body, skin, teeth and hair.
Statistics from the British Association of Aesthetic Plastic Surgeons put the number of Brits opting for cosmetic surgery at more than 51,00 in 2015.
According to research, however, there are hundreds of Brits who struggle to source reliable advice, the appropriate treatment or even the most experienced and trained clinician to treat them and it's putting them off.
Comparethetreatment.com offers a safe and informative guide to all the best cosmetic procedures around – and, whether you're are looking for low-input 'tweakments' or full-blown plastic surgery, there are 250-plus listed that should meet your needs.
The pioneering approach to helping patients access cosmetic surgery information includes an opportunity via the website for patients to speak to the largest panel of qualified clinical experts in the field of cosmetic treatments.
'Aesthetic procedures are becoming mainstream in consumer consciousness and budgets more rapidly than ever,' says the website's founder, Tim Molony.
'Yet many people who could benefit from treatments don't because they simply can't imagine how they'll look afterward. With our aesthetic treatment visualisers, people get a better understanding of what they're buying before committing to the procedure. It's simply an extension our aim to help consumers to make confident treatment decisions.'
He explains: 'We aim to take away the fear factor in choosing cosmetic treatments and clinicians by providing people with face-to-face contact with surgeons and evidence-based web information.
Comparethetreatment.com is the first UK-based interactive platform that enables potential patients to engage with the leading clinicians in search of reliable treatment information.
It is also the only treatment-led website serving patients at all stages of the treatment journey – from early stage research through to booking a consultation – offers expert advice, patient experiences and practice reviews.
Find a treatment
Try our new visualiser
Related Treatment
Similar Articles