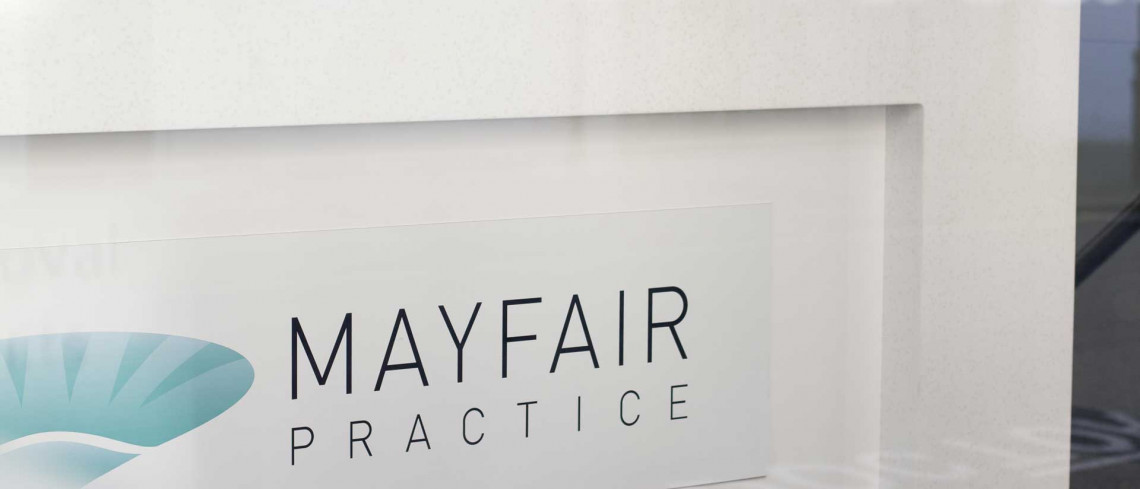 The New Year always brings the need to start afresh and there are many treatments to help chase away the cold weather blues. It is important to support and protect your skin from those harsh winter elements of rain, wind and snow – as well as the drying effects of central heating.
Dr JJ Masani has been listed in Tatler's Top 50 Doctors and is the clinical director of the Mayfair Practice.
He hand selected his expert team and, together, they offer unrivalled doctor-led medical services and aesthetic treatments within a beautifully designed, discreet and friendly clinic based in London's Mayfair.
Dr Masani explains: 'We deliver medical-led results-driven bespoke regimes to
optimise aesthetic wellbeing. We realise the importance of a patients-centred approach and allow time to make our patients feel relaxed and safe, regardless of whether they choose to go on and have an aesthetic procedure.'
When it comes to this time of the year, his clinic often sees a rise in the number of us looking to give our skin a little TLC.
And it's never too early to start these treatments either. Dr Masani says: 'From early adulthood, we should take anti-ageing steps in terms of supporting and protecting our skin, especially when it comes to the use of SPFs'.
'In terms of having skin rejuvenation treatments, I feel the mid-20s is about the right age to help support skin health, which essentially protects us from premature ageing. However, genetics, lifestyle and sun exposure all play a role in determining when signs of ageing will begin'.
He says: 'I would recommend a regime of Hydrafacial to decongest and remove excessive dead skin cells that make the skin look dull. Our aesthetic technician, Rasita, can recommend the most effective products to boost radiance. Also, do remember that an SPF is required all year round to protect our skin from ageing, no matter what the season.'
His regime for brightening our complexion is simple. 'There's no better way than to refresh the complexion than with a bespoke skin peel to do away with dull dead skin cells. Follow this with mesotherapy to nourish and brighten the face, and then ease those frown lines and gently restore lost volume with our signature Mayfair Luxe treatment of Botox and fillers.'
And when it comes to getting ourselves 'body ready' for the warmer months, the Mayfair Practice has already planned ahead on our behalf.
Dr Masani says: 'Pronokal is a great treatment to help us lose weight. This is a doctor-led diet of controlled ketosis to burn fat with a vast range of protein foods. Most patients lose between 15-20kg in weight, whilst muscle mass is maintained'.
'In two months' time, we will introduce the Xerolipo programme, which involves non-invasive laser to reduce adipose cells and radiofrequency to tighten the skin. The procedure is pain free and will require eight sessions over four weeks'.
And how does he know he is giving his patients what they desire?
Dr Masani cites – among many others – one very happy patient.
'We have so many lovely testimonials, which is a testament to our focus and high level of service. However, one I recall clearly is that of a 19-year-old patient who had severe acne scarring on both sides of her face and was withdrawing from normal life as she did not want to attend college and was sinking into depression'.
'Three years ago I treated her with Dermapen at 2.5mm depth after insufflating the skin with carbon dioxide with the Rioblush platform. The procedure was completed with mesotherapy injecting HA, vitamin A and C and two treatments of Sculptra filler four months apart'.
'She was transformed to a confident young lady who went on to thrive in life, which is a testament to how important aesthetic wellbeing is'.
He adds: 'Patient education is first and foremost – it's easy for people to have the wrong impression and understanding of the aesthetic industry based on what they are exposed to in the media and reality TV and we ensure they get the true picture when it comes to treatments and what can be safely and tastefully achieved.'
'In truth, the most positive patient feedback is not always verbal – it is seeing patients returning to the clinic again and again, some of whom have been with us for several decades and are still looking great!'
The Mayfair Practice's top five skin rejuvenation treatments are:
1. Mesotherapy, this is essentially injecting vitamins, serums and natural extracts into the skin to stimulate cell activity. He says: 'Here, at the Mayfair Practice, we use the MCT injector – a clever device that rapidly delivers nutrients comfortably into the skin. The MCT injector also incorporates CO2 carboxy therapy that has the additional benefit of stimulating cell repair and improves microcirculation. The sub-dermal vitamin injections rejuvenate the cells, making them more active, thereby stimulating the production of collagen and elastin'.
2. Skin needling, this has superior effects on collagen and elastin rejuvenation as thousands of tiny holes are made in the skin to stimulate the body's natural healing process. As these micro holes are created, serums and hyaluronic acids are then applied to the skin as they reach deeper layers where their benefit is maximised.
3. The Dermamelan mask which is carefully designed to accelerate skin cell turnover and inhibit the production of the enzyme that causes pigmentation. As this treatment also stimulates collagen production and cell renewal, it has the added benefit of skin rejuvenation.
4. Skin peels which work by applying a non-toxic chemical solution to the skin to remove the unwanted top layer. This encourages cell renewal and stimulates collagen production, leaving our skin clear and luminous.
5. IPL SRA (Skin Rejuvenation Advance) which is a non-invasive, non-ablative method for rejuvenating photo-aged skin, using light and electrical energies to restore skin to a more youthful state.
Team Mayfair
Dr Masani – Aesthetic Practitioner & Private GP
Dr Hasham Ahmad – Corporate & Family Private GP
Dr Daina Jones – Aesthetic Practitioner
Rasita – Aesthetic Technician
Chandani – Senior Laser Technician
Meena – Semi Permanent Makeup Specialist
Billie-May & Genine – Front of House Receptionists
book a consultation with Mayfair Practice