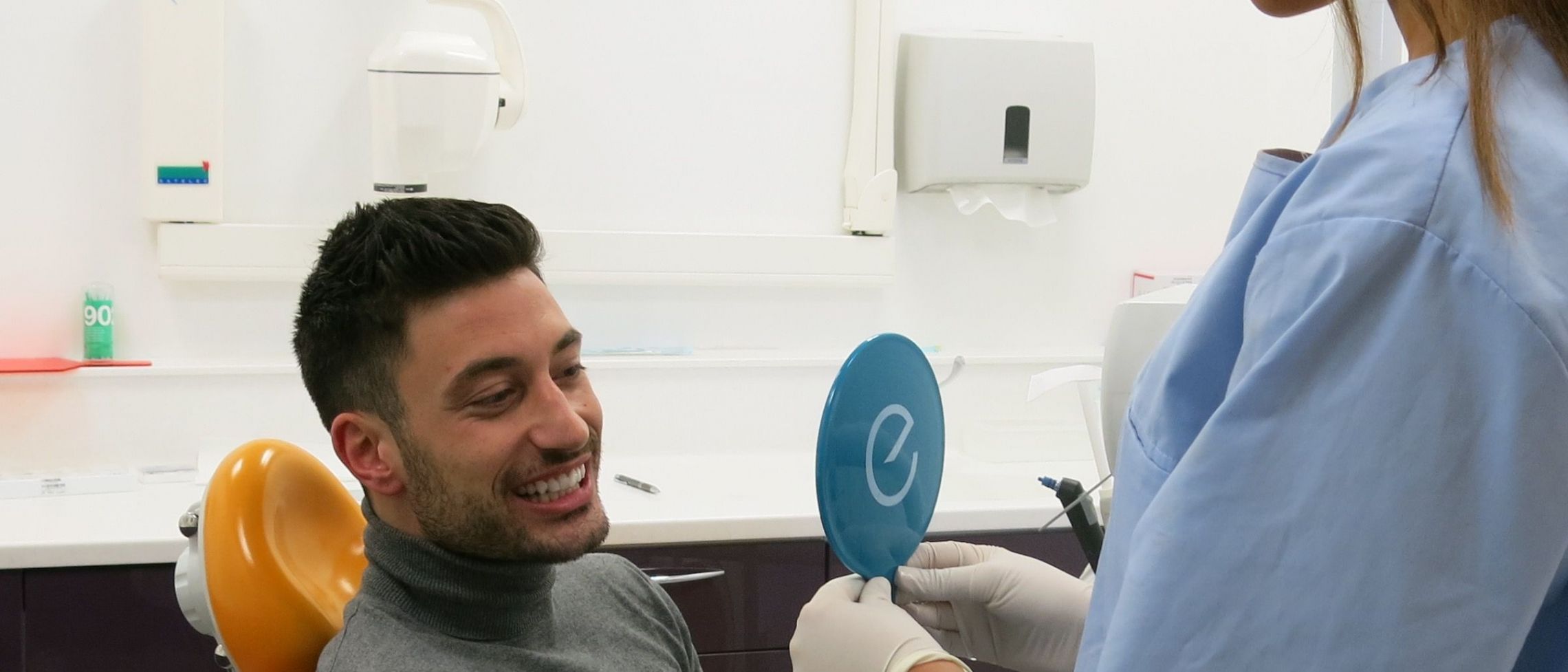 Saturday saw Strictly Come Dancing stalwart, Giovanni Bernice, paired up with the late Paul Daniel's wife, Debbie McGree, for this year's competition – and he had a big beaming smile to greet her!
With a life in close up, appearing frequently on the TV screen, in social media and in the press, Giovanni Pernice is acutely aware that he is scrutinised by Strictly fans.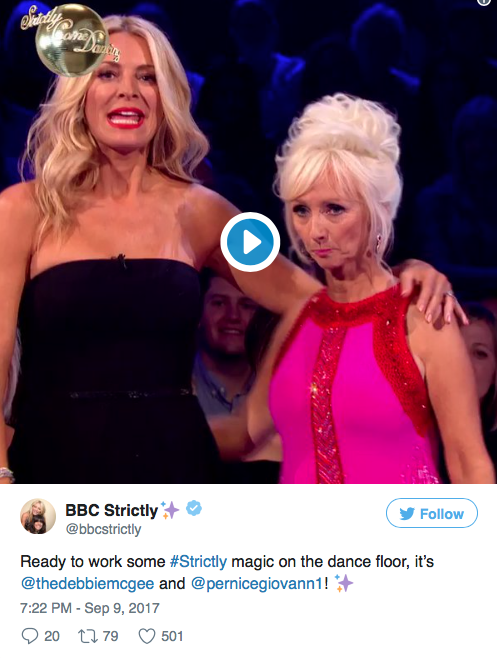 Indeed, Twitter was alight with tweets by viewers and fans about his reaction to being chosen to be the professional dance partner to the older Debbie.
And, thanks to Invisalign, he had a winning smile – even if the winner of the dance competition is a long way off being decided!
Giovanni was eager to have his teeth straightened before the start of the 2017 Strictly Come Dancing season.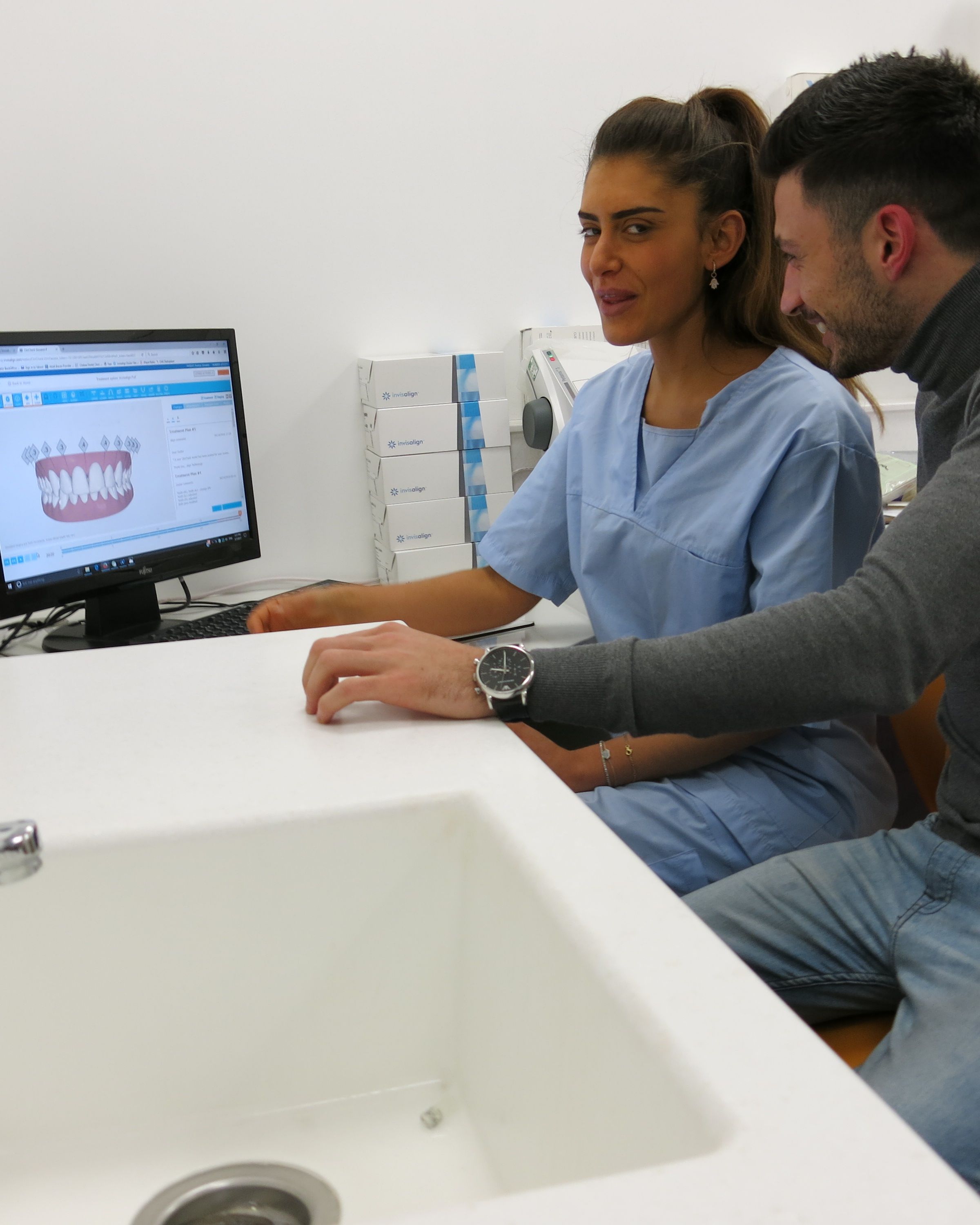 However, it was imperative that any dental treatment he had did not impact his training – or his dancing performance.
Also important to him, was that treatment was discreet, as he felt it would not be aesthetically pleasing to have a mouth full of metal braces while performing.

Last year, his ex Strictly partner Georgia May Foote was undergoing Invisalign treatment and she showed him how the clear aligner system repositions teeth discreetly, without anyone seeing she was having treatment.
Giovanni opted for the same treatment and was excited to find that the aligners were virtually invisible (they are likened to contact lenses for the teeth).
In addition to having no impact on his performance and training, Giovani was delighted that with Invisalign he could also still fully enjoy his other passion, Italian food, whilst undergoing treatment – as the aligners are removed for eating, so no food need be off the menu!
Giovanni changed his aligners every week rather than every two, which until recently was the standard recommendation, in order to get his treatment complete in time for the start of the new season.
His dentist (pictured with Giovanni) Dr Rhona Eskander says: 'Gio is a dream of a patient, he complies 100% by wearing his aligners 22 hours a day, no matter whether he is working, training or socialising. As a result, I have been able to speed up his treatment and change his aligners every week instead of every two. Whilst everyone will be scrutinising his moves on Strictly, I will be glued to his smile.'
As Giovanni explains: 'A smile, especially when you work in television, is one of the most important things. A smile is what everyone looks at first – and I always wanted my teeth to look better. I was very conscious of the position of my teeth. Thanks to Invisalign, you will see me with a different smile.'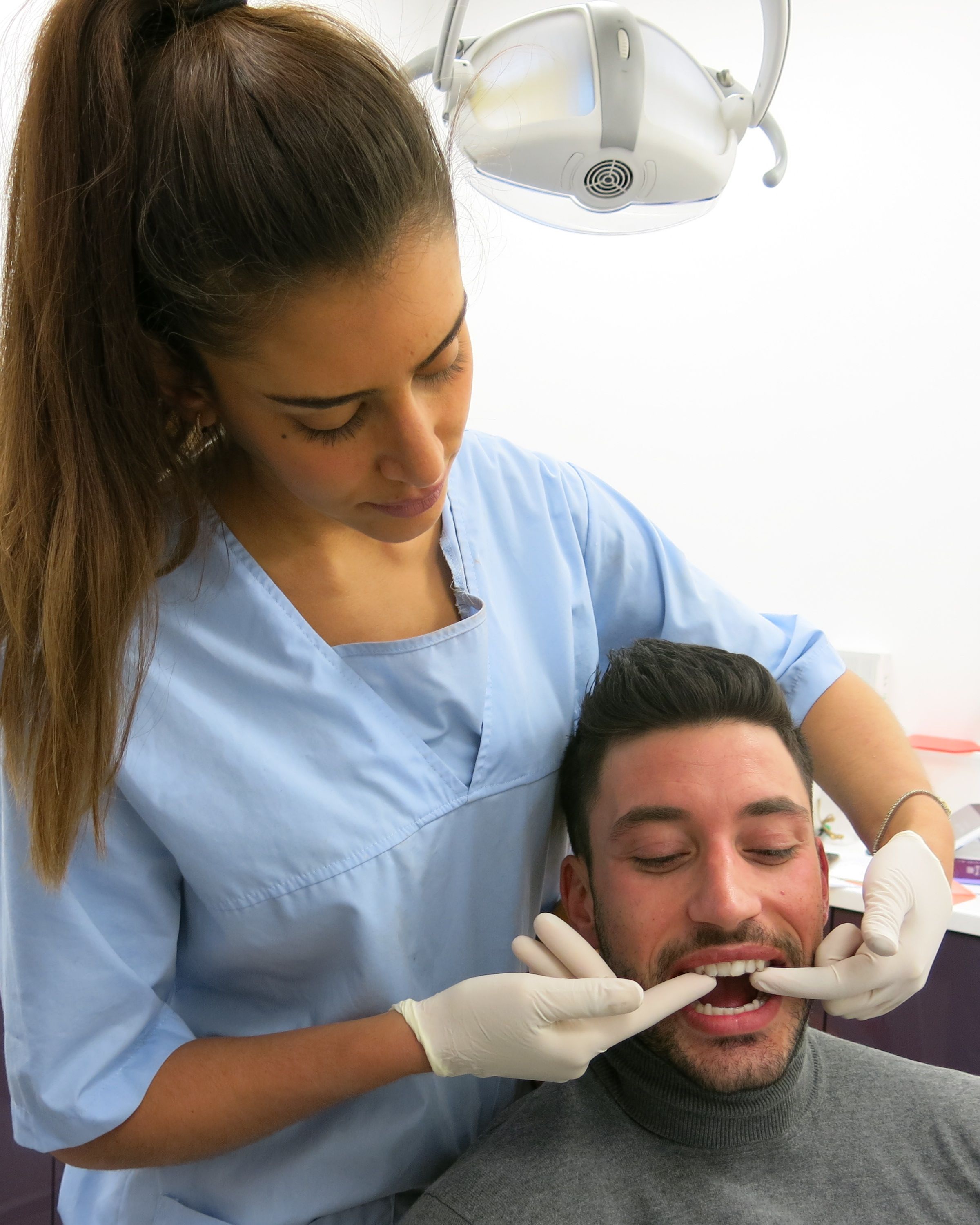 Related Treatment
Similar Articles