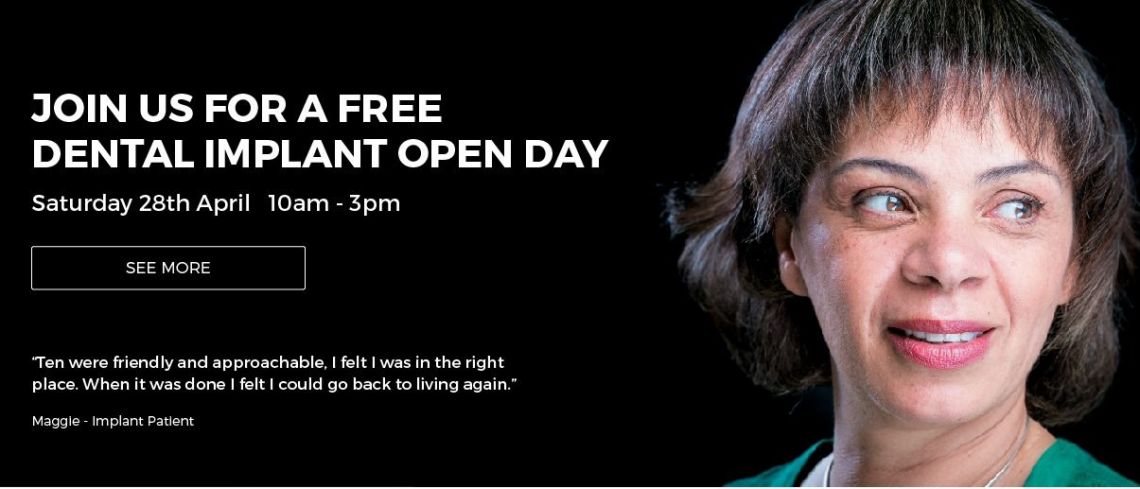 Free Dental Implant Open Day - Sign up and get up to £4000 off treatment!
Ten Implant Centre is hosting a free open day event at the Omnibus Theatre in Clapham, on Saturday 28th April from 10am-3pm. The open day is for anyone who has suffered from tooth loss or knows of someone else that has. This is a fantastic opportunity for people to find out more about award-winning dental implant treatments from some of the UK's leading experts and to take advantage of amazing discounts and freebies!
WHY SHOULD I ATTEND THIS EVENT?
Tooth loss is not as uncommon as you think. Around 27 million people in the UK have one or more missing teeth. Ten Implant Centre is an award-winning practice, which specialises in dental implants. They regularly help people with missing teeth find a permanent replacement that will give them a better quality of life. Ten Implant Centre's experts, Dr Martin Wanendeya and Dr Nikhil Sisodia, have years of experience in dental implants and are often referred complex cases, some of which that were initially considered a 'lost cause'. They are also used to treating nervous patients and have helped many people with a fear of the dentist permanently replace lost teeth.
Ten Implant Centre is holding this dental implant open day for anyone who has missing teeth, ill-fitting dentures or dental bridges, that would like a permanent and fully functional solution. It is entirely free to sign up to and you will get the opportunity to meet some friendly treatment coordinators, chat to award-winning experts, learn more about dental implants and take advantage of the fantastic freebies and discounts available.
WHAT IS INCLUDED ON THE DAY:
- An opportunity to learn about implants from our experienced treatment coordinators
- Up to £4000 off Dental Implants (T&C's apply)
- Free 30-minute consultation with an award-winning implant surgeon
- Free CT Scan with your treatment (T&C's apply)
- A free information pack and dental goodie bag
- Refreshments

Are you interested in dental implants? Sign up to the event via the Ten Dental booking form: