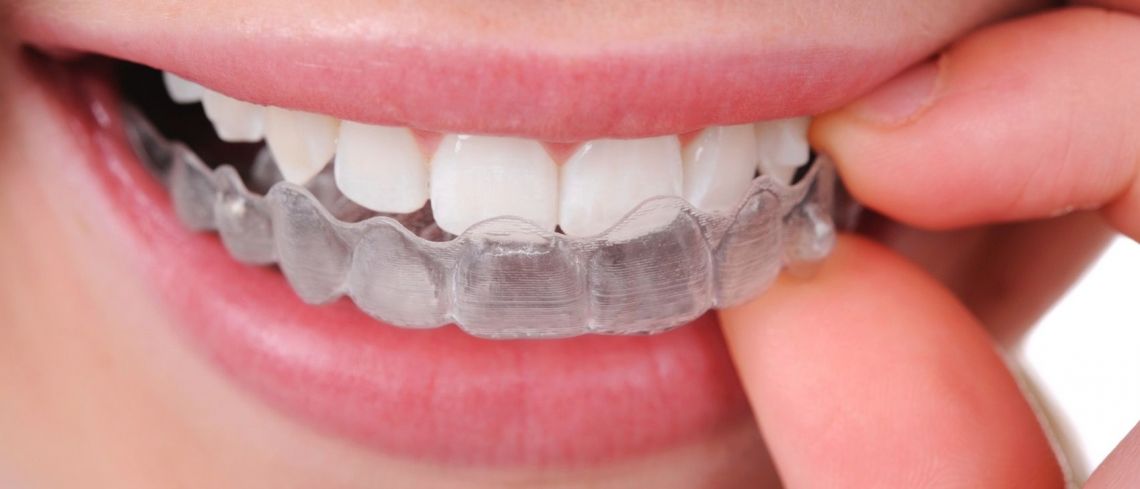 Adult braces, it seems, are as popular these days as a tattoo or two, a pair of designer glasses and teeth whitening.

Celebrity smiles are inspiring many of us to see a new smile and, when it comes to our overall appearance, straight teeth matter.
Indeed, whether it is a social occasion or a job interview, our smile is one of the first things others notice about us and can have a major effect on meaningful personal interactions.
With the days of just heavy metal and train track braces long gone – our teeth-straightening options seem ever expanding.
Let's face it, if you can sport specs in a stylish way, then dental braces are the next step up in the bid to create a cool appearance whilst undergoing teeth straightening.
A dazzling smile has never been so en vogue or so easily attained.
So, what exactly are our options?
There are many systems out there to suit all pockets and correct all manner of misalignment issues.
If you have more complex problems with your teeth – severe overcrowding, gaps and complex malocclusion issues where teeth don't sit right when you bite down, chances are you will require orthodontic treatment designed specifically to address these issues.
The general rule of thumb is that the more complex the problem, the longer treatment might take.
At the other end of the scale are the more simple issues with wonky front teeth or a tooth that hides behind the others and is out of line. The front teeth that show when you smile – also know as the 'social six' – can be dealt with by braces aimed at straightforward realignment.
The other factor you may wish to consider is just how discreet you want your braces – and what advantages there are if they are removable.
For those of us who are a little slapdash or commitment-phobic, fixed braces may be a better choice. With the opportunity to remove braces, it can be tempting to conveniently forget to pop them back in.
Fixed braces come in many guises – lingual (placed behind the teeth), ceramic tooth-coloured brackets and wires.
Instead of brackets and wires, removable braces are aligners – a little like a mouthguard design – that can be conveniently removed for big occasions when you do not wish to wear them – or for eating and drinking.
Several sets are made for each patient. Each set is worn for two weeks before being replaced with the next one, which means regular visits to the dentist who can keep an eye on progress.
They also tick the boxes for those of us who are concerned with cleaning teeth properly or fear food getting trapped behind wires as they make it easier to maintain good oral hygiene.
The discretion of these aligners has been one of the key drivers in the popularity of the treatment system with patients as they can be removed for short periods of time to allow patients a degree of flexibility and freedom not afforded by more traditional orthodontics.
A popular choice is Invisalign, that patients say are comfortable and easy to wear, especially for those with active lifestyles.
Those patients who wear them can brush and floss their teeth normally and effectively and reduce the risk of periodontal disease.
One size does not fit all – and just because a friend got the smile she wanted with a certain type of braces, doesn't mean the brand will suit you.
No two mouths are the same so ensure you have a thorough consultation with your dentist or orthodontist.
Whatever you choose, just remember it is important to wear retainers long after the braces have come off, otherwise the teeth will move back to their original position.
Retainers are a lifelong commitment and they will keep that smile perfect once treatment is over.
This article was updated on 8th January 2020.