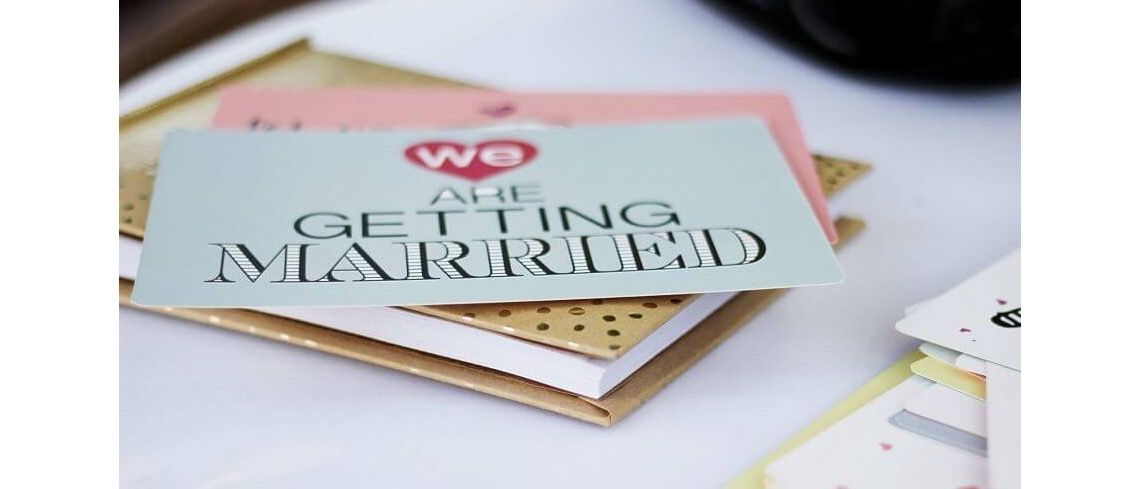 If you one of the thousands of couples joining Prince Harry and Meghan Markle in tying the knot next year, then you most probably already have a 'to do' list as long as your arm!

And, with a desire to look our best on what is possibly one of the biggest milestone events in our lives, there will no doubt be some cosmetic considerations that are top of that list.

But what procedures do we need and when –if we are to maximise the benefits on the Big Day?

Below, a timetable to help you schedule your aesthetic enhancements in time for the wedding of the year…

Surgical treatment
If you are considering any cosmetic surgery before you get wed, such as­ breast augmentation, a tummy tuck, a facelift or rhinoplasty– then you should begin your research as soon as possible.
In truth, this is a time-consuming process and you need to dedicate much time and energy before you even embarkg on the consultation period.
Having plastic surgery should never be considered an 'impulse buy' and you must be prepared to be patient with the journey towards finding a surgeon and the treatment best suited to you.
Clinicians are also obliged to offer you a 'cooling off' period once you have been assessed and that consultation has taken place.
So, first of all make sure you do your research and think it all through before settling on surgery.
You must also take time to reflect on your decision – at least two weeks between your initial consultation and giving consent. Never be afraid to ask questions and, if need be, take a list and work through it.
And remember, too, that plastic surgery is a forever thing – not just for your wedding day – and undergoing invasive procedures should be viewed as a serious consideration.
Make sure you have all the relevant information at your fingertips before making a commitment.
Do your research on the internet – browse our clinicians and clinics here at comparethetreatment.com under the treatment you are considering.
Do not always choose the clinic closest to you in locality – you may have to make a journey to find the practitioner best suited to you and your treatment needs.
Speak to others – friends and family as well as on online patient forums and so on.
Once you have settled on a clinic or two, check out their website and the clinician's credentials. Are they GMC registered? Are they members of the British Association of Plastic Reconstructive and Aesthetic Surgeons (BAPRS), which has a specialist register on its site – www.bapras.org.uk, or the British Association of Aesthetic Plastic Surgeons (BAAPS), which is based at the Royal College of Surgeons and was specially established for the advancement of education and safety in aesthetic surgery – http://baaps.org.uk.
Recovery time
Bear in mind the recovery time, too. Nobody wants to be walking up the aisle with bruising and swelling too soon post-surgery! It's worth remembering that full healing can take up to a year with some procedures!

You should also always allow for the risk that something will go wrong and that results may be delayed.

Cost
Don't be afraid to ask about the price tag. Weddings are an expensive time of our lives and you need to know you can budget for this, alongside all the other costs.
If, on the other hand, you are looking for something less invasive, there is an ever-increasing number of cosmetic treatments that can enhance the way we look without us having to go under the knife.
Popular choices include Botox and dermal fillers to soften and redefine out profile, with chemical and laser peels that can address volume issues.
Silhouette Soft is fast becoming the treatment of choice for those of us looking to lift and boost volume and the advice is that, if you are considering any of these before a big event, you still need to leave plenty of time for scarring to disappear and any redness and swelling to subside.
Don't forget that Botox can also stop embarrassing sweating issues – a great remedy for those of us who get nervous on the big day!
Smile
And, if it's your teeth that you're looking to fix for those all-essential wedding snaps, there are a number of cosmetic dental treatments that can add dazzle to your smile.
If you are embarrassed by teeth that are crooked or overcrowded, don't fret – there's still time! Some braces can remedy a smile in as little as six months and, although Invisalign wearers usually have to undergo treatment for the best part of a year, patients usually see results immediately. And the beauty of the removable near invisible aligners is that they can been removed for any major occasion.
Our smile comes top of the list of things people first notice about us, but even a slight imperfection with our teeth can destroy our confidence – especially on an important occasion.
According to one survey, nearly half (48%) of us are unhappy with our smile.

For those of us who have 'niggly' problems with unsightly teeth, there are a number of cosmetic dental solutions – and your dental clinic is well placed to offer the best treatment options to suit your personal aesthetic needs.

Dental veneers are designed to disguise cracked, chipped, misaligned or missing teeth in order to create a desired smile.

And don't forget that regular hygiene appointments and a teeth whitening treatment can boost your confidence and create a stunning smile!


Related Treatments
Similar Articles