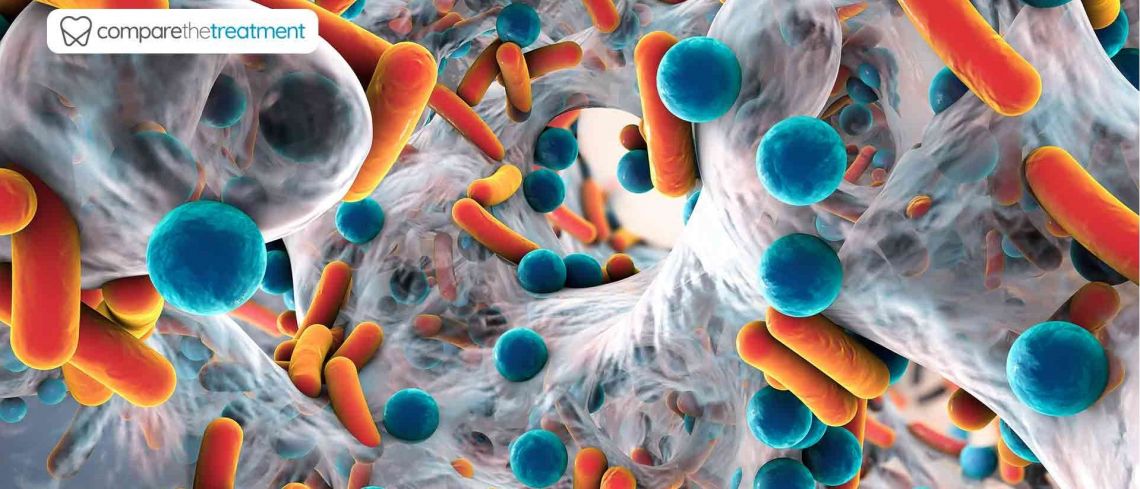 Dental check-ups from an early age are more important than ever as research shows damaging oral bacteria can be transmitted from parents to their children.
Adults with periodontitis – also called gum disease – can transfer the bacteria behind the disease to their children.
This can remain in the oral cavity even if youngsters have treatment, emphasising the importance of early oral care.
What is periodontitis?
Periodontitis is an inflammation of the periodontium, the tissue that supports teeth. Symptoms include bleeding and halitosis (bad breath), and, in serious cases, tooth loss.
If you develop periodontitis, you may require treatment.
This includes having a hygienist or dentist clean the pockets around your teeth as well as the administration of anti-inflammatory drugs or antibiotics.
What are the conclusions?
The researchers say that the oral health of a parent is a key determinant in the bacteria load of their children.
'If the findings are applied to day-to-day dental practice, the study can be said to help design more direct approaches,' said one of the study's authors.
'Knowing that periodontal disease may affect the patient's family is an incentive to use preventive treatment, seek early diagnosis and mitigate complications.'
So what does this mean?
Essentially it is important that parents start to care for their children's oral health from an early age.
'Inheriting' gum issues does not mean that infants are destined to develop gum disease as an adult. But it does hammer home the need to keep an eye open for small signs of dental damage.
In addition, researchers suggested treating mothers during pregnancy to work out if bacterial colonisation can be prevented.
Related Treatments
Similar Articles