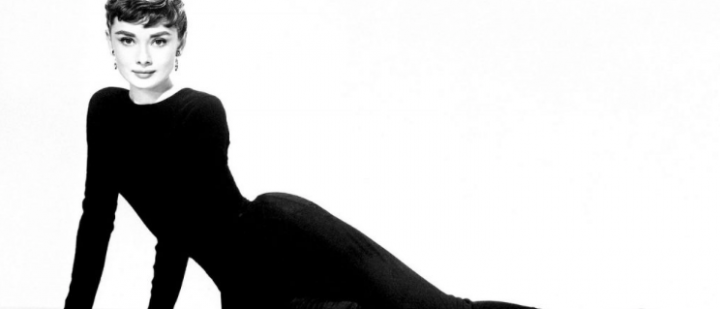 The legendary actress Audrey Hepburn has come top of a poll of British beauty icons.
The British actress, who died in 1993, had remarkable bone structure, meticulous make-up and an elegance that was hard to match.
The poll of 2,000 adults found women often prefer to look to the past for beauty inspiration – with sex siren of the 1950s Marilyn Monroe and classic beauty Grace Kelly complete the top three.
Star of Hollywood cinema Elizabeth Taylor, Sixties goddess Brigitte Bardot and Sophia Loren also feature in the top 20 list.
But modern-day actress Jennifer Aniston is fourth in the top 20 list of women who have gone down in history for their timeless beauty – beating long-term rival Angelina Jolie by seven places, as the newly single actress fails to make it into the top ten.
The study shows Welsh actress Catherine Zeta Jones is the fifth most admired beauty icon, while Princess Diana, famed for her glamour, is sixth.
The Duchess of Cambridge, daughter-in-law of the past Princess of Wales, takes eighth spot as women worldwide try to copy her fashion and flawless make up application.
This Morning star Holly Willoughby takes ninth place in the poll, pregnant Cheryl, the youngest woman on the list at 33, comes in twelfth, sixties icon Twiggy is 14th and Ava Gardner is 15th.
Joanna Lumley, Natalie Wood and Beyonce also feature in the top 20, while English roses Keira Knightley and Emma Watson complete the list.
Sarah Gardner of Superdrug, that commissioned the survey, comments: 'When we look at the beautiful women in the news today it will be interesting to see how many of them will be remembered so many years after their heyday.
'To become an icon it takes so much more than being on trend and following the latest fashion.
'This survey shows that confidence and embracing what makes you unique is the most important thing, whether it's a fabulous voluptuous figure such as Sophia Loren or Marilyn Monroe, delicate features such as Twiggy and Audrey Hepburn or just an innate sense of style such as Princess Diana.'
Interestingly, Holly Willoughby and the Duchess of Cambridge have improved their smiles with orthodontics. Holly had her teeth straightened with the discreet and fast Cfast system and the Duchess of Cambridge reportedly had invisible braces.
TOP 20 BEAUTY ICONS
1. Audrey Hepburn
2. Marilyn Monroe
3. Grace Kelly
4. Jennifer Aniston
5. Catherine Zeta Jones
6. Princess Diana
7. Elizabeth Taylor
8. Duchess of Cambridge
9. Holly Willoughby
10. Brigitte Bardot
11. Angelina Jolie
12. Cheryl
13. Sophia Loren
14. Twiggy
15. Ava Gardner
16. Joanna Lumley
17. Natalie Wood
18. Beyonce
19. Keira Knightley
20. Emma Watson
Ask an Expert
Find a practitioner
Related Treatment
Similar Articles