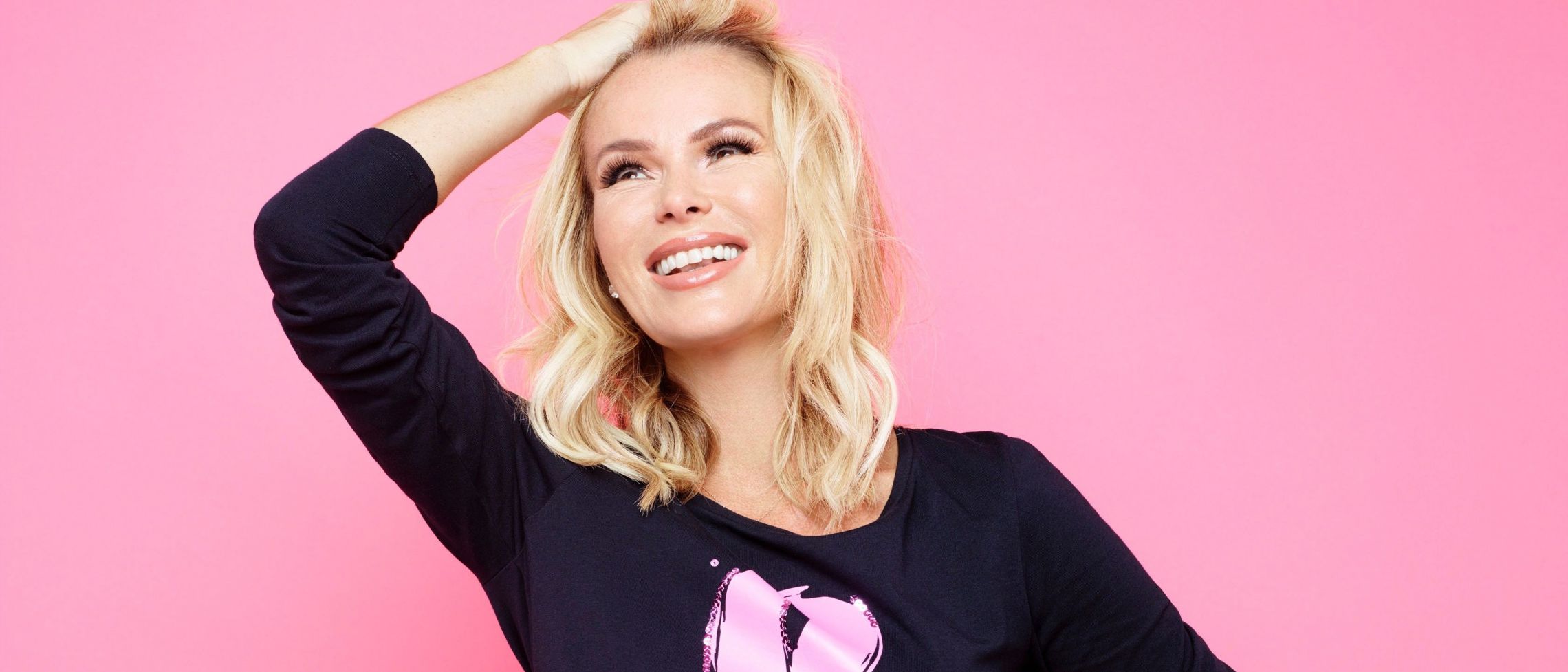 The cosmetic world is full of celebrity influences – and one dental nurse has revealed what it is like to come face-to-face with them in the clinic.

Nina Tetra, who works at the London Centre for Cosmetic Dentistry, recently shared all with us on what it is like to treat famous faces – one of whom is modelling in the new ASDA Tickled Pink campaign.


TV celebrity Amanda Holden features in the gallery of celebrities (taken by photographer Rankin) fronting the supermarket's drive to raise funds for Breast Cancer Care and Breast Cancer Now.
Amanda's dazzling smile is perfectly captured in the photo – and, thanks to the London clinic, it is one to envy!
She said at the time: 'Being on television it is so important to have a beautiful smile and Mervyn and his team have given me just that with a great, new whitening treatment. My teeth sparkle nearly as much as Simon's and mine are real!'
For dental nurse Nina, it is all in a day's work. She says: 'I try my best to stay quite grounded without screaming. I would never ask for their autograph or photograph unless they've consented to go on our website.
'They are just ordinary people like us – we treat them as equals. I always like to treat everybody as a six star patient'.

And she emphasises that no exceptions are made. 'We tell them they have to come in on time in order to keep their appointments,' she says.

Other stars to have walked through the doors include singer Rita Ora, Athlete Denise Lewis, Girls Aloud star Nicola Roberts and British diver Jack Laugher.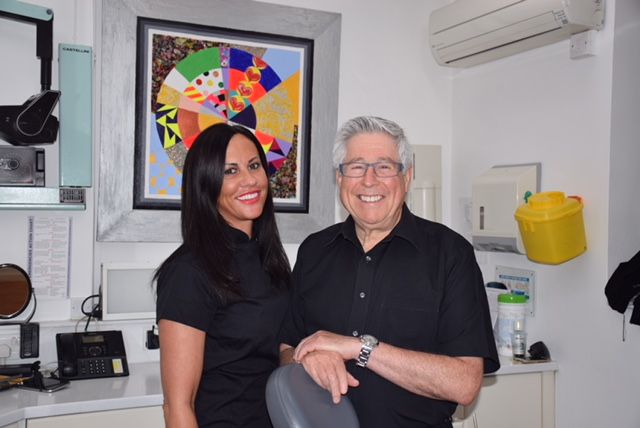 Nina has worked at the clinic for 17 years, alongside dentist to the stars, Dr Mervyn Druian.
in 1983, he caused a phenomenon in UK dentistry, when he became the first UK dentist to introduce the practice of porcelain veneers – now a mainstay of cosmetic dentistry.
The centre offers a wide range of dental treatments – including general, restorative and cosmetic work.

Veneers, teeth whitening and Invisalign straightening can all be opted for at the London-based clinic.

Invisalign straightens a patient's teeth using custom-made, clear, removable aligners.

The treatment works by moving the teeth little by little – with the aligners being changed every couple of weeks to cater for these changes.

The time it takes to complete the treatment varies according to each patient.

Nina spoke of how she opted for veneers after a consultation with Mervyn – and afterwards, landed herself a job as practice coordinator, before becoming a dental nurse.

'I was a medical nurse originally. I wanted teeth whitening and my parents said they would pay for it as a present. I went to Mervyn and had a consultation and he told me my teeth were quite white already but might need a slight alignment. He suggested I had veneers,' she says.

And she says that having undergone dental treatments means she is able to be more compassionate and understanding when it comes to patients.
In addition to the preventative, restorative and cosmetic dentistry it offers – Invisalign and teeth whitening the two biggest players in its suite of treatments – the London Centre for Cosmetic Dentistry also offers Botox and dermal fillers.
Dr Druian believes it is 'very much part of dentistry' and his daughter, Bernita, is on site to guide patients to safe cosmetic treatments that complement the dental treatments that make up a whole face makeover.
Related Treatments
Similar Articles