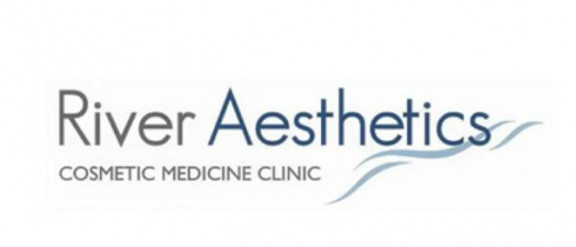 What are your clinic's USP?
The Natural Look. We want our patients to look 'well' not 'done.
Who is in your practice team?
Dr Victoria Manning and Dr Charlotte Woodward. Gemma Halliday is out Aesthetic Therapist
What is your practice ethos?
Patient safety, their happiness and quality results are out number one priority. Our approach is all about helping patients to be the best version of themselves, achieving beautiful, natural looking results, delivered by highly qualified experts they can trust.
5 top tips for looking after skin?
Plenty of water, healthy diet, exercise, sleep, good SPF all year round, vitamin C and monthly Hydrafacial treatments – I think that's 7!
Do you have a patient success story you can share?
Yes, a lady named Christine. Loose, sagging skin on the neck can occur as a result of ageing and weight loss, but for some is just a case of genetics. Christine had hereditary loose skin that had caused her marked distress for a number of years. Her sister, who also suffered from the same problem, resorted to a surgical neck lift to correct the issue. In an effort to find a less invasive treatment with fewer risks of complication, Christine discovered a procedure called PDO therapy, and after thorough research decided to invest. PDO therapy is an effective cosmetic technique that lifts and tighten sagging skin tissues by inducing collagen production. It involves the implantation of fine, absorbable polydioxanone threads (similar to those used in medical suturing) into the subcutaneous layer of the skin using small needles. These threads remain implanted in the skin causing micro-injuries that stimulate collagen synthesis and tissue contraction. After six months, the threads will be absorbed into the body leaving new collagen in their place. Christine had a 5 point thread lift using PDO cog threads (which are slightly barbed to induce a higher rate of collagen synthesis) to lift her nasolabial folds, jowl and marionettes. She also had multiple PDO mono threads inserted to improve the appearance of her double chin, loose connective tissue and platysmal bands. The procedure was carried out by Dr Victoria Manning and took an hour to complete. There were no complications. Christine was reviewed at one month and three months after her treatment. Christine was thrilled with the results of her treatment, her testimonial is below:
'Unfortunately I have inherited a double chin from both sides of my family, put this together with age related jowls and no jaw definition the result was pretty awful. Not wanting to have surgery like my sister to lose these unwanted chins and jowls, you can imagine my delight when I discovered this thread lifting procedure.
After every aspect of the procedure was explained to me and the fact that only a GP can administer the treatment I was very confident that I was in safe hands and that this treatment is safe and extremely effective.
One side of my face was treated first, numbing injections were administrated to prevent any discomfort during the procedure. The procedure commenced, during which I was frequently asked if I was ok, which I was. There was no pain during the treatment, but periodically It felt a little uncomfortable. The procedure took about 90 minutes.
The instant results were unbelievable, my jowls were gone, my jaw had definition and my turkey neck was greatly improved, the bottom part of my face was lifted, the crease lines on my upper lips were smoothed out. Even better, the lines will continue tighten for 3 months, I can see an improvement every day, plus this should last at least 2 years or more.
I am delighted with this treatment and the best bit…. My chins don't wobble when I laugh or walk! My new chin and neck are equally as good as the results my sister got from her 4 hour surgery.
I highly recommend Dr Victoria Manning and Dr Charlotte Woodward at River Aesthetics Lymington for this thread lift treatment, you will be in very safe hands, and, like me, you will love the results."



What are the best anti-ageing treatments you offer?
The RiverLIFT. The RiverLIFT restores natural facial balance and softens the signs of ageing, by using a combination of thread-lifting and facial injectable treatments for stunning results. It's a technological innovation, offering a simple way to a redefined face, restoring volume and reducing wrinkles, all without the use of incision or sedation.
Sum up your team in one sentence for me
A dynamic, passionate and approachable team who practice with integrity
How important is patient education?
Very important. We involve patients with every step of their personal journey and they have a personal treatment plan.
How key is word of mouth to the success of your clinic?
Most of our business is through word of mouth. Nothing gives us greater pleasure than to be endorsed.
When should I consider Botox?
There is no set age, it is when patients feel that they need it. Some people feel that earlier is better as it is preventative, a lot of our patients come to us in their 30's. Our treatment is bespoke, to soften the lines and get the natural look.
book a consultation with River Aesthetics today