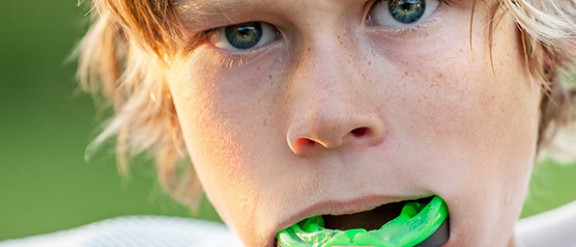 What mouthguard protection level should I choose?
Generally, mid-impact mouthguards can be used for sports that do not use a hard stick, ball or the head is not an intentional target such as rugby and judo. Hi-impact mouthguards should be used for hockey, lacrosse, boxing and martial arts. Pro-Impact mouthguards are a trilaminate shield that combines a slimmer fit of a mid-impact with the extra protection of a hi-impact.
How important is a CE mark on my mouthguard?
Mouthguards are classed as items of personal protective equipment and it is an offence to sell these without the CE mark. It is also an offence to apply a CE mark if the class requirements are not met. Any mouthguard company should be able to provide certification that their products met the necessary requirements.
Are shop sold mouthguards not as good?
Organisations such as the British Dental Association, the Rugby Football Union and the English Hockey Association all clearly recommend that custom-fit mouthguards are worn rather than pre-moulded shop alternatives.
How long do mouthguards last?
This can vary due to many factors such as growth and usage. A growing child would require a new mouthguard once a year, however, some models are able to accommodate to movement and this could extend their lifespan.  Older children and adults may need to check their guards annually for wear from use.
What do I do if I am missing or have lost a tooth?
Technicians automatically check impressions and models of teeth and add extra space for new teeth or any cosmetic procedure you are due to have to amend this.
To find a practice offering custom-made sports mouthguards, follow this link: