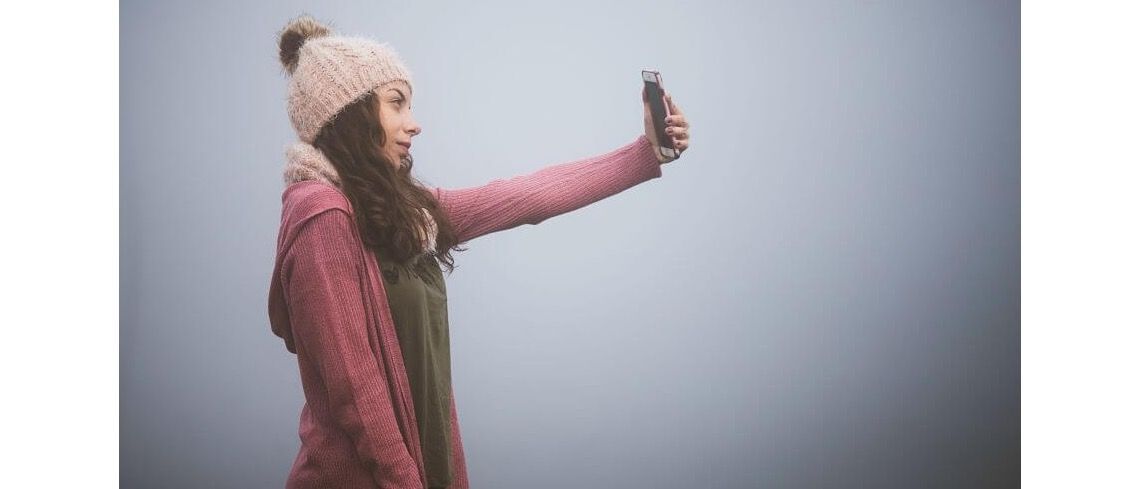 Instagram is the biggest incentive for us to seek plastic surgery but one surgeon is warning us not to buy into those clinicians who share photos of their patients' treatment journeys.
As an increasing number of us scroll through images looking for inspiration to tweak, nip and tuck, plastic surgeons are expanding their marketing game and showcasing their work in graphic detail online.
According to a survey in the States, celebrity and social media are the biggest influencers when it comes to cosmetic treatments but consultant plastic, reconstructive and aesthetic surgeon, Fulvio Urso-Baiarda – who is our resident facelift expert – warns that we should still do our own research and not just opt for the surgeon with the most popular Instagram account.
With the likes of Kylie Jenner, Kim Kardashian and Ariana Grande showing off their celebrity good looks in endless selfies, plastic surgeons in the States quickly tapped into the popularity of the photo-sharing social media platform – and now Britain is following close behind.
Fulvio Urso-Baiarda says: 'We seem to have picked up a little on the Instagram phenomenon, which is huge amongst surgeons in the States. I'm quite uncomfortable with it as it generally involves sharing a very intimate period of a patient's life with the general public.
'I'm not convinced of the educational value of this and it strikes me more as click bait when surgeons use graphic and dramatic images or videos.'
He adds: 'If you seen work on Instagram of the surgeon that you are impressed with, then this could be a valid introduction to someone who might be able to help you, but I would certainly take the same precautions as I would in selecting any other surgeon.

Check credentials
'First of all, I would check their credentials on the GMC website – www.gmc-uk.org/doctors/register/LRMP.asp. I would visit them (amongst others) and I would make sure they were able to satisfy my list of questions, including:
Why they recommend whatever treatment they recommend
What the alternatives are
What is known about the treatment's safety
How reliable is it in their hands (experience and qualification).'
He also points out that there is no real way of knowing it is their work online – or that it hasn't been enhanced – except based on trust.
He says: 'To be fair, that is the case with any surgeon presenting images of their work – even in person using physical photographs. Honesty is one of the cornerstones of being in medical practice and, if you are explicitly told that you are being shown a particular surgeon's work, then this should be taken on trust. There are very serious repercussions for any doctor who deliberately misleads his or her patients.'
The key places to search for your surgeon are here at comparethetreatment.com and on the websites of the professional organisations, such as the British Association of Plastic, Reconstructive and Aesthetic Surgeons (BAPRAS) – www.bapras.org.uk – and the British Association of Aesthetic Plastic Surgeons (BAAPS) – https://baaps.org.uk.
In fact, a BAAPS survey of its members recently revealed that 80% of clinicians had see a massive rise in requests for 'revisional' work – i.e. fixing botched procedures.
Word of mouth
In practice, a lot of people find their surgeon by word of mouth – as Fulvio explains: 'It is very powerful for someone you know personally and trust to tell you that they have had good care and a good experience. The main issues with this are that word of mouth is entirely based on chance and you need to remember that your friend's needs probably won't entirely match yours, in which case you may not have the same experience.'
Although he uses social media as a way of communicating with patients and the public, he warns that he is very careful about maintaining confidentiality and will never trivialise surgery as being anything other than the serious undertaking it is.
In May 2018, new regulations come into force that are aimed at protecting patient information and will overwrite the Data Protection Act.
The General Data Protection Regulations (GDPR) will include the right of individuals to have their data (and this includes photos) erased and businesses facing severe financial penalties for failing to comply.
Fulvio says: 'It is difficult to know how it could be possible to comply with any request for erasure if they have previously had their images disseminated through social media to an unknown number of public computers. I think surgeons would be well advised to be extremely cautious about what they share.'
Related Treatment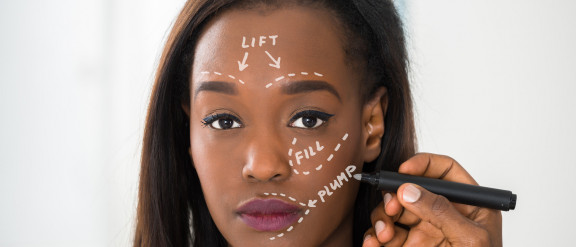 Similar Articles