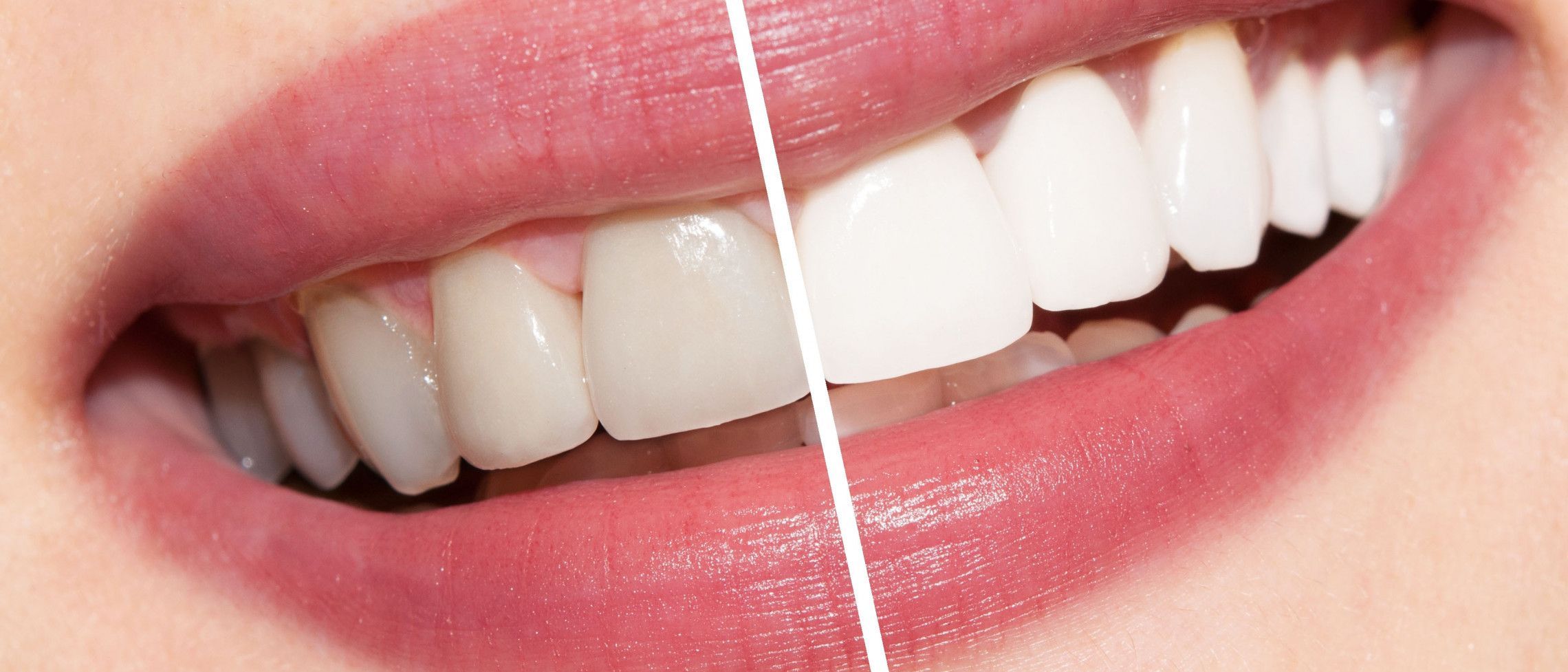 Our professional guide to a brighter smile
According to a survey, 67% are wishing for a brighter, whiter smile – but how best to secure one and what are the safest and most effective products on the market.
Also, once we've had our teeth whitened, how best to keep that dazzling grin stain free for as long as possible?
We spoke to our dental experts here at comparethetreatment.com who shared their insider tips.
First of all, you're going to need to get those teeth in tip-top condition. It's all very well wanting white teeth, but they need to be fit for purpose as well, and only a dental professional can get rid of those persistent unsightly stains.
1. Book in an appointment with your dental hygienist. You can find your nearest one here on this website. Some clinics offer the innovative air flow polishing technique that uses a machine to cleans and polish the teeth with a mix of water, compressed air and fine powder particles, leaving you with a minty fresh and clean mouth. For those of us who need more, root-surface debridement offers a deeper clean if there are particularly deep spaces around the teeth.
2. Equip yourself with the best home teeth cleaning toolkit around. Investing in your oral hygiene at home will add a professional touch to any teeth cleaning you carry out and sustain the effects of teeth whitening for longer.
Philips Sonicare AirFloss Pro is a great way to ensure you floss regularly and is effective at blasting out those food particles that attract plaque build up – especially between the teeth and in the crevices. Philips Sonicare has also introduced a new power brush to its extensive range that's so smart it can track and analyse your brushing technique so you nail your oral health routine every time. The Philips Sonicare FlexCare Platinum Connected uses Smart Sensor technology to ensure perfect precision-guided tooth brushing by displaying a 3D mouth-map on the screen of your smartphone. It's a great gadget, effective and the results can be shared with your dental clinic. It's also a beautiful looking piece of equipment!
3. Now you may head for a dental clinic. So, what are your teeth whitening treatment options? There are a number of leading and effective whitening systems on the market. Firstly, it's probably safe to say that over-the-counter kits, such as whitening strips and toothpastes, vary in price, effectiveness and difficulty of use and, truth be told, will most probably only disappoint. They will never achieve the whitening effects that your dental clinic can. But be warned, not all of us are suited for teeth whitening and, if there is some underlying problem that is causing discolouration, your dentist may wish to address this first. Additionally, not all teeth can reach the same whiteness so there will be a maximum shade that can be achieved, whatever system you choose. This will vary from person to person.
Side effects include increased teeth sensitivity, gum discomfort, a sore throat or white patches on the gum line. These should only be temporary.
So here, we list the most popular professional whitening choices available to you at the dental clinic…
Philips Zoom!
This is a popular choice and has treated more than 10 million people around the globe. There is a full suite of options tailored to meet all needs and fit with many lifestyles. It is safe, pain-free and sustainable. In-clinic, it can achieve a smile that is up to six shades whiter within the hour, Meanwhile, Philips Zoom! DayWhite and NiteWhite take-home whitening treatments offer solutions for patients who would rather wear their trays whilst sleeping or for those who wish to wear them for shorter periods of time during the day. Your dentist will advise on what option suits you best.
Opalescence
This take-home whitening gel is available in three flavours and four concentrations for day or night wear. The options available are:
Take home (via custom-made trays)
Ready to go (easy to use prefilled, disposable trays that take 5–10 days, with wear times ranging from 15–90 minutes per day)
In-office (a 40% hydrogen peroxide power bleaching gel that whitens in udner an hour in clinic).
Enlighten
Before you embark upon your whitening journey, Enlighten gives you a tooth serum toothpaste to brush on your teeth in order to reduce any sensitivity you may experience post whitening. Two weeks after your dentist delivers your Enlighten Whitening trays. These are thin and comfortable and must be worn in bed for 14 nights. Then on the 15th day you need to see your dentist for the second treatment, which takes only 40 minutes. The system can whiten up to 16 shades. Results vary but, if used correctly, all teeth can be whitened dramatically.
Boutique Whitening
These gels are available for either day use for two hours each day or alternatively night use. Your dentist will help you decide which method will suit you best – it come in a Boutique Day or Night whitening kit. The system is neutral PH so it protects the enamel and the gel is viscous, which helps reduce wash out by saliva. It also has a built-in desensitiser to help prevent sensitivity. It is a simple to use product that will need to be used daily at home and you will usually see results seen in 10-14 days.
White Dental Beauty
White Dental Beauty gels are carefully formulated to maintain a neutral pH, contain water to avoid dehydration of the teeth and include a desensitising agent to help eliminate sensitivity during recommended treatments. They are gently flavoured with a pleasant mint taste which leaves your mouth feeling fresh and clean.
Find a teeth whitening dental practitioner >>
Updated 30th June 2022