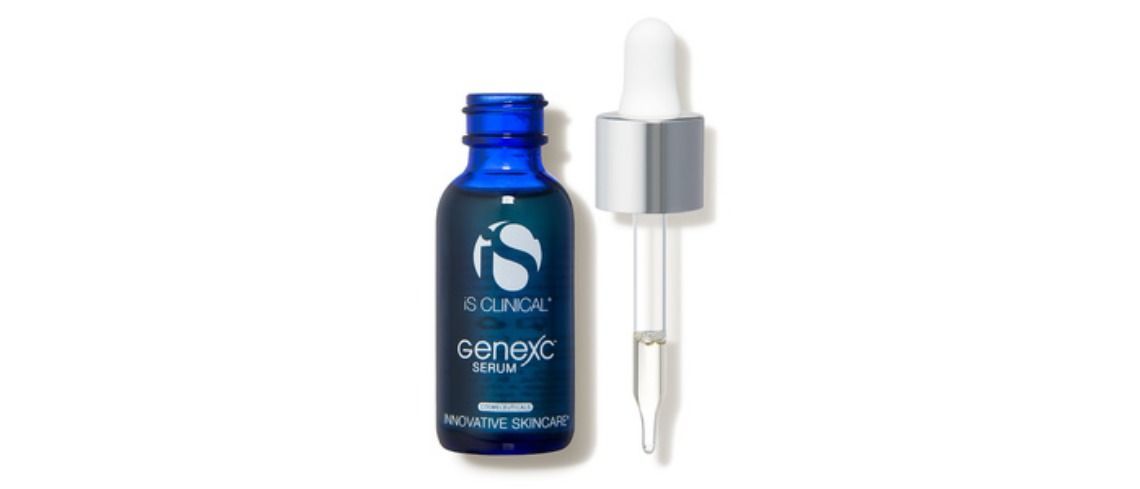 "I was very excited when Clare asked me to review this new product as it comes with some big anti-ageing claims.
So what is GeneXC and what does it do?
According to the iS Clinical literature, GeneXC is a revolutionary skincare product that has been clinically proven to "turn on" the genes that command cells to "return to youth".
It contains 20% stabilised Vitamin C and features superior antioxidant technology which communicates directly with your genes to do the following:
Support cellular regeneration and metabolism
Trigger collagen and elastin production
Enhance immunity
Safely brighten skin
The product has been developed to cover both prevention and repair and renew skin needs, meaning it is suitable for both younger and more mature skin.
My findings
I am a complete sucker when it comes to marketing hype so was keen to get started and roll back the years!
After getting over my initial disappointment of not looking 30 again after a few days, I have taken a more analytical approach to my review and have enjoyed some genuinely noticeable results.
Firstly, it is important to say that I started using the serum over the Christmas holidays so, to be fair to iS Clinical, it needed to work pretty hard to counteract the indulgences of the period. Who knows how much better my skin would be now were it not for the free-flowing champagne.
I used GeneXC twice a day for over a month. I used five drops morning and evening after cleansing under my normal moisturisers. The product was very easy to apply as it is a thin liquid and dries quickly.
Some people have stated that their skin is more even in tone. I can't say that I have noticed this myself. I have found that there comes a time once you hit your 40s when there really is no substitute for a good foundation! Some reviewers have also reported skin breakouts but this has not been my experience.
I did find that my skin got quite dry and flaky after continued use. This could be as much due to central heating and general winter weather but the dryness has improved since stopping usage. When I use again, which I will, I will probably restrict my applications to once a day and use for a limited time period of a month.
Having said all of that, almost immediately my skin felt tauter and smoother. This tightness has continued to improve and provides a great base for applying makeup. I can see an improvement in my fine lines, but no noticeable impact on deeper lines.
The serum has also been to developed to have a protective effect and prevent future damage. This is, of course, impossible to prove as either you continue to use it and have no idea what your skin would have looked like without it or the opposite is true. Having said all of that, based on results thus far, I am prepared to give it the benefit of the doubt!
This is a big YES from me! A great addition to your skincare regime."
J. Cocking – February 2020
Similar Articles