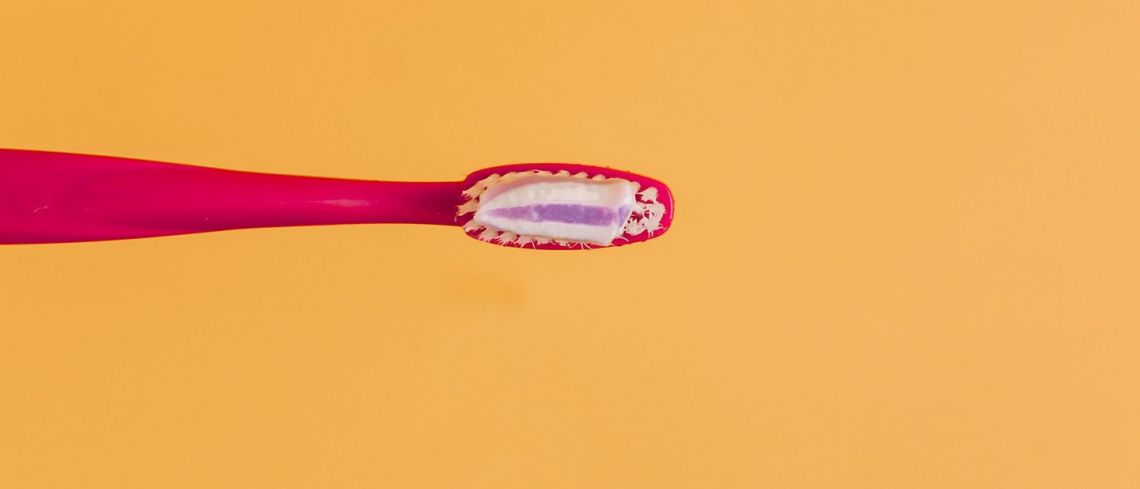 As a dentist, some patients have recently asked about natural toothpaste efficacy. Indeed, we have seen a variety of relatively new natural toothpaste popping up in the market. Multiple questions are emerging. And the million pound one "Is Natural Toothpaste as Effective as Regular Toothpaste"?
My answer as a dentist is: it depends on the ingredient list. Time to grab your glasses and have a closer look at this tiny list of ingredients on the back of your regular (or natural) toothpaste tube.
Depending on your teeth conditions you need to consult your dentist to get personalised advice on which toothpaste fits your particular needs.
Natural Toothpaste vs Synthetical Toothpaste
If there are natural toothpastes available, does it mean that regular toothpastes are bad for the heath?
Regular toothpastes are formulated with synthetic ingredients. It is no secret that synthetic products can come with controversial effects. When it comes to toothpaste, it can be artificial flavours, colors or sweetener. All used to be more attractive to patients. But that can be harmful for your health in the long term.
In comparison, natural toothpastes are formulated with natural chemicals, less transformed and less processed, more respectful for the health, the teeth & also the environment.
What ingredients in regular toothpaste to avoid?
Few ingredients in regular toothpaste need to be avoided because of controversial effects on health and potential side effects. Here are the top 5 ingredients to avoid in your regular toothpaste:
Triclosan. Also used as pesticide and disrupt the hormones.
Sodium lauryl sulfate (SLS). Foaming agent that can irritates skin & affect your tastebuds
Highly abrasive ingredients. Damaging enamel. Toothpaste should only be a little bit abrasive—helping to remove tartar and surface stains from teeth. But it should not be too abrasive!
Artificial colourings. Used to make toothpaste aesthetically pleasing. Studies have linked artificial colouring to hyperactivity and ADHD in children. Do we prefer colours over health?
Titanium dioxide. Added to make toothpaste white. The World Health Organisation's International Agency for Research on Cancer (IARC) has classified titanium dioxide as a "possible carcinogen for humans"
What ingredients in natural toothpaste to look for?
Enough about the bad. In combination with not using synthetical and controversial ingredients, natural toothpastes need to integrate natural alternatives to ensure a complete oral care. Natural yes, but efficacy first!
So what are those ingredients to look for in a natural toothpaste for good health & strong teeth?
A natural anti-bacterial. To prevent bacterias to grow like Tea Tree oil (Tea tree oil has been used traditionally as a topical antiseptic and antifungal treatment) or Sage
A low abrasive. To remove tartar and stains like charcoal or clay in thin grade. You can request the RDA (Relative Dentin Abrasion) Value of the toothpaste. It should not exceed 250.
Cavities prevention. To avoid cavities and as a replacement for fluoride. Licorice root is a natural alternative that fights the bacterias responsible for cavities.
The secret of healthy & strong teeth?
It is actually not a secret and I tell this to all my patients. Your teeth health depends on the combination of the paste you are using, the brushing process & your food diet.
I can't strive enough on the importance of the brushing part. It is key to keep healthy teeths. You need to brush 3 times a day at least, ideally after each food intake is the best. You need to brush your teeth thoroughly for 2 minutes each time. This is the secret of a healthy smile!
Best Natural toothpaste recommendation
I recently tested a charcoal natural toothpaste formulated with essential oils. It takes the best of natural ingredients including Tea Tree, Eucalyptus, Sage, Chamomilla, Licorice and Charcoal with proven anti-plaque efficacy as well as smooth whitening actions. I am convinced by NOICE. This natural toothpaste is very effective with its anti-tartar properties, ability to prevent tooth decay, and calming effect on the gums.
Cherry on the sugar-free cake, this natural charcoal toothpaste comes in a glass bottle fully recyclable. LEARN MORE ABOUT NOICE NATURAL CHARCOAL TOOTHPASTE