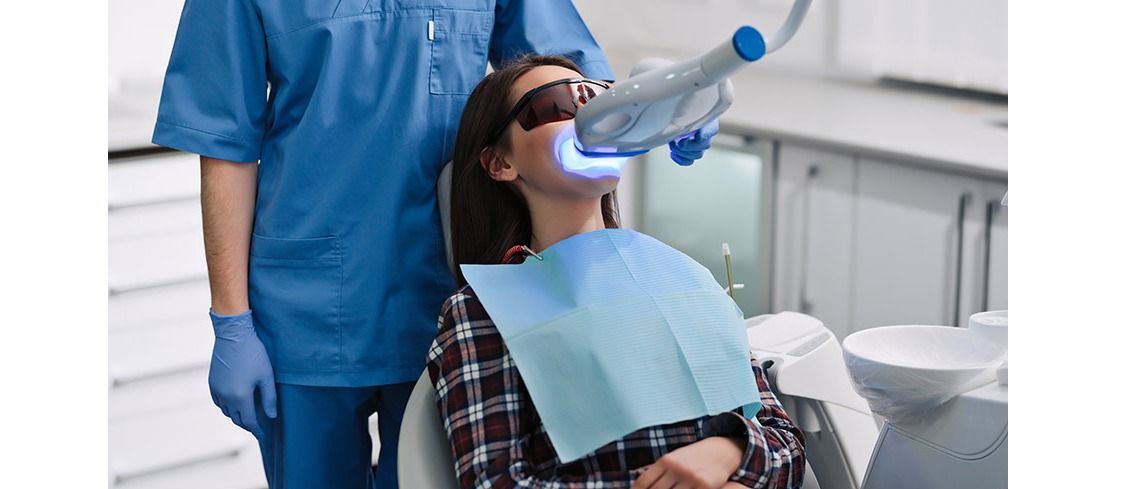 Teeth whitening is on the rise and so is the number of clinicians offering it.
But as a patient, it is crucial that you go to the right professional at the right practice.
Although teeth whitening is perfectly safe when carried out by a trained dental professional, it can be harmful if it gets in the hands of the wrong person.
News headlines are regularly plastered with stories about people administering whitening unlawfully. Most recently a man in Essex was slapped with a £7,000 fine as a result of illegal treatment, reports the Romford Recorder.
Who can treat me?
In the UK, only registered dentists, therapists, hygienists or clinical technicians can administer teeth whitening treatments. As the General Dental Council (GDC) states: 'Tooth whitening is a dental treatment which can permanently alter the structure of your teeth.
'It should only be undertaken following a proper assessment by a registered dentist and on their prescription.'
It is illegal for anybody else to carry out teeth whitening treatment, including beauticians.
How do I check if it is legal?
The GDC hold a list of all the individuals who are registered and this is available to the public.
Even if an individual is a qualified dental professional, they must be registered for the teeth whitening treatment to be legal.
Why does it have to be carried out by a registered dental clinician?
When not carried out properly, tooth whitening can cause both short and long-term damage. If the bleaching agent – called hydrogen peroxide – is applied incorrectly, it can damage gums and cause severe tooth sensitivity.
Hydrogen peroxide levels in whitening are capped at 6% in England.
Related Treatment
Similar Articles