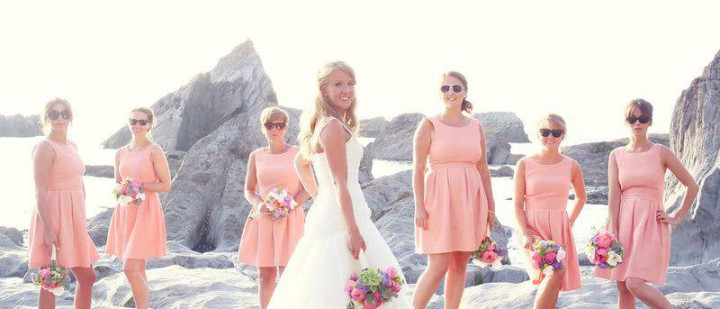 It's your wedding day, the happiest day of your life, the attention to detail that has gone into this day has taken months and maybe even years to dream up and put together. The dress of your dreams, the flowers that match and the wedding cake to die for.  Now are you ready to smile for the photographer that you spent months agonising over?
Don't dread smiling on the best day of your life, if you are self-conscious about your smile there are many ways that a cosmetic dentist can help:
Popular treatment for brides and grooms to be include tooth whitening, porcelain veneers and crowns.
Veneers — Veneers are wafer-thin lamintates or shells of tooth-coloured material (which can be either porcelain, ceramic or composite bonding material). They are "cemented" to the front surface of teeth to improve their cosmetic appearance and can last up to 15 years. They can be used to correct teeth that have gaps, are chipped, crooked or permanently stained.
Tooth Whitening — the most popular treatment for the wedding party. Teeth whitening is the process of removing these stubborn extrinsic stains and discoloration from teeth through a bleaching process to make them look "whiter".
White Fillings — dentists can blend shades to create a colour nearly identical to that of the actual tooth so they won't show when you smile.
Crowns — these are good if you don't want veneers.  A cap is placed over the tooth to restore or improve the shape and size.