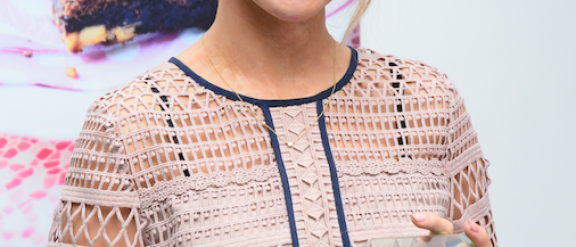 Model and presenter Katie Piper, who courageously rebuilt her life after she was the victim of a rape and acid attack, has been recognised as an inspirational person at an awards ceremony.
She scooped the People's Choice Award — Most Inspirational Person Award at the recent #safetyinbeauty White Party.
Celebs were out in force as Comparethetreatment.com expert Antonia Mariconda once again hosted her #SafetyinBeauty White Party in London that enjoyed another year of success celebrating its Diamond award winners.
Since the attack in 2008 that left Katie disfigured, she has become a successful TV presenter and newspaper columnist.
A jealous ex-boyfriend and his accomplice threw acid in her face, which left her blind in one eye and forced her to have a full skin graft on her face after the attack.
She has recently opened up about her life-changing marriage to carpenter Richard and the joys of motherhood, bringing up their baby daughter Belle.
Katie present the Channel 4 show, Never Seen a Doctor, in which she travels around the country meeting people who've been avoiding their health troubles and hiding from doctors for years.
She told Closer magazine earlier this year: ''I've used a range of things to cope: Cognitive behavioural therapy, rapid eye movement and hypnotherapy. But I've found that, for me, a combination approach is best.'The biggest thing that has worked for me is positive thinking. Being with negative people really drains you.'
Research treatments and find a cosmetic practitioner today >