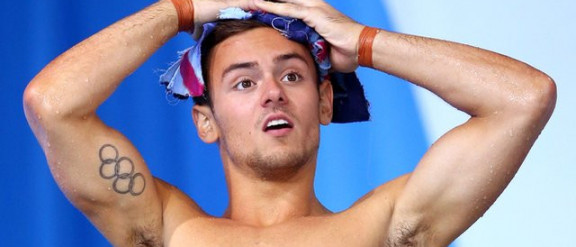 An Olympic diver has revealed he would not opt for cosmetic surgery – but admitted this could change over the next ten years.
Tom Daley, who has competed for Great Britain in the last three Olympic Games, confessed that he has not ruled out anti-ageing treatment in the future.
Speaking to the Daily Mail, he also revealed some of his top health tips – which include getting in his five a day, sleeping for nine hours and cutting out alcohol.
The 22-year-old 10-metre platform diver is not alone in considering cosmetic surgery when he enters his 30s.
It was revealed that current Celebrity Big Brother contestant Calum Best, 35, underwent a number of hair transplants before entering the house the first time around in 2015.
According to the Daily Star, Calum said he was 'keen' to undergo the procedure before he starred in the reality TV show so that his hair would 'look great'.
The model, who has been balding since his early 20s, has had regular hair transplant procedures over the years.
The star – who is the son of professional footballer George Best – was told he could have slowed or even put a stop to his balding by taking hair loss drug Propecia.
But he decided to give it a miss in order to avoid the 2% risk that he would suffer a loss of libido.
Calum underwent three transplants at Crown Clinic in Manchester, all of which were completed using the same technique.
This involved having 1,200 grafts – around 2,200 individual hairs – moved from one part of his head to the front of his scalp.
But Calum is not alone in his cosmetic ventures.
More middle-aged men are beginning to take cosmetic action in a bid to better their physical appearance.
In 2015, men made up 9% of all cosmetic surgeries – 13.5% rise from the previous year.
Eyelid surgery – also known as blepharoplasty – and rhinoplasty were the most popular procedures opted for by males.
Private Healthcare UK reports that plastic surgeons are seeing more men ditch previously important luxuries, such as a new car, in favour of procedures that help to maintain their 'youthful looks'.
Find a practitioner
Related Treatments
Similar Articles