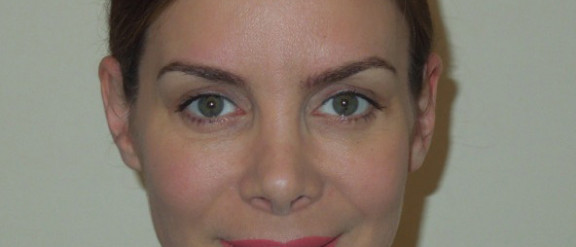 Aesthetic Connections launches CPD approved Advanced Consultation Training (ACT) course receives support from key industry opinion leaders by creating a consistent standard for pre-procedure dialogue.
 Comprehensive patient evaluation is key to ensuring successful outcomes from aesthetic procedures, yet, in an unregulated market, with no industry-wide standards, both practitioners and clients are putting themselves at risk and litigation is rising because of inadequate consultations.
To meet the demand for a more rigorous consultation framework, particularly in the post-Keogh and revalidation environment, aesthetic course provider, Aesthetic Connections, created ACT, a new advanced course is being launched in the UK in early 2015.
Advanced Consultation Training (ACT) is the brainchild of micropigmentation specialist, Anouska Cassano and has been developed in collaboration with Glenn M. Callaghan, PhD, Professor of Psychology and Director of Clinical Training at the Department of Psychology San Jose State University.
He says, "My experience provides a background in clinical psychology and evidence-based approach to assessment, which is the fundamental principle behind ACT: helping practitioners develop accountability and thoughtful methods to assess, treat, and refer clients for the best services in the area of aesthetic  procedures."
Cassano comments, "As a micropigmentation practitioner offering aesthetic and medical tattooing, I connect with multiple disciplines within the non-surgical and surgical sectors. What became evident when working with psychologists, dermatologists, surgeons and beauty therapists, is how blurred the lines have become between the different disciplines and the impact that these range of treatments have on patients.
"The reoccurring theme from my discussions with the specialists I work with within other disciplines was the need for a comprehensive and consistent screening process to help us identify when to treat and, more importantly, when not to treat individuals seeking cosmetic aesthetic or surgical procedures."
Aimed at both beauty therapists and aesthetic practitioners, the CPD approved course is designed to give delegates the tools they need to better manage patient expectations; communicate more positively and constructively with their clients, so as to forge a stronger bond and relationship; improve their understanding of the broader psychological and emotional factors that may be impacting their client during their treatment journey; and identify those patients who may not be psychologically suitable for treatment. With CPD accreditation becoming increasingly important alongside the introduction of appraisals and revalidation for doctors, ACT accreditation could also see practitioners receiving discounted insurance.
In addition ACT also teaches practitioners to better understand how their own beliefs, desires, and feelings can impact on how they communicate with their clients.
At the end of the training the delegates' knowledge will be tested to ascertain if they can become a certified ACT practitioner.
Cassano says, "Part of becoming an ACT certified practitioner is recognizing that not all clients may be right for what we do and the treatments we provide.  Although undergoing the training makes ethical and moral sense, it also makes good business sense. A more efficient consultation process will result in happier patients which leads to positive word of mouth recommendations, unarguably still the best and cheapest form of advertising."
The concept has already been endorsed by some key industry players including Dr Paul Myers, Senior Medical Appraiser NHS London SHA, Matt James Consultant Consultant Plastic and Reconstructive Surgeon Guy's and St Thomas' Hospital, Naveen Cavale, Consultant Plastic Surgeon King's College Hospital, Dr Richard Rogers, Hair Restoration Surgeon The Westminster Clinic, Debra Morris (Educational Development Officer CIBTAC/BABTAC) and Laurie Grasty, Licensing Environmental Health Officer at London Borough of Bromley.
Grasty said, "As a body that oversees consistency across London, the London Special Treatment Group would welcome any recognised courses, like ACT, that strive to improve the heath and safety for clients receiving aesthetic treatments.  It also ensures that compliance with licensing laws are met."
See Anouska's Expert profile and ask a question >