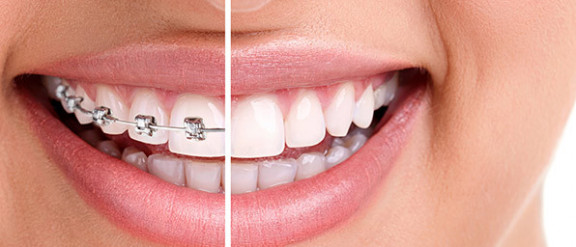 Having braces is a huge and worthy investment on yourself that will last almost a lifetime. Just as you would go to a heart surgeon for a heart surgery, you go to an orthodontist for your braces. Here our expert orthodontist Dr Murtuza Hasnaini tells us a few things to keep in mind when looking for the right one.
1) Find out if the practice offers free consultation sessions
A free consultation gives consumers the chance to talk to a treatment coordinator and find out more about braces without any obligation. This is an important session as the treatment coordinator helps you to find out more about prices, payment plans and types of treatment.
2) Ensure that the practice is up to date on the latest advances in the profession
Do a bit of research and list down the questions about the latest innovations. Procedures are improving and you'll hear about new products coming into the market so if the practice is well aware of these, the better the experience you will have throughout your treatment.
3) Review the qualification of the orthodontist
There's a difference between dentists and orthodontists. Dentists are trained for all general dentistry treatments while orthodontists are specialists in braces. Go to www.gdc-uk.org to confirm if the person you are seeing is a specialist.
4) Review the qualifications of the team
The orthodontist is involved in the complex planning stage of the treatment while his or her team make sure the complex planning is performed. An orthodontist will need to go through 5 years of undergraduate studies and 3 years of postgraduate studies. You also want to make sure the team is trained in reputable institutions and trained internally by the orthodontist.
5) Review practice's relationship with other dentists
Orthodontists are highly specialised in braces and they can find themselves in high demand to train dentists from other practices. When dentists come across some complex cases they usually refer the patients to orthodontists. If your orthodontist trains other dentists, you know you're in good hands.
6) Ask for testimonials from previous patients
You feel more assured when you hear other patients' feedback about the treatments they have received. Go on Google Review or the practice's Facebook page to find out what patients have been saying.
Profile of Specialist Orthodontist Dr Murtuza Hasnaini
Dr Murtuza Hasnaini received his training at Barts and The London School of Medicine and Dentistry which is one of the leading medical schools in the UK. He has treated over 10,000 orthodontic patients over the last 15 years and he has a particular interest in treating adults with virtually invisible braces called Invisalign.
Every year Dr Murtuza gives lectures to general dentists who have less experience in tooth straightening and routinely refer their patients to him.  He helps them learn about treating the most complex cases and how the latest advances in orthodontic treatment can now be treated in specialist practice.
The Brace Orthodontic Practice
15 Artillery Passage, London, E1 7LJ.
Search for a practice today www.comparethetreatment.com