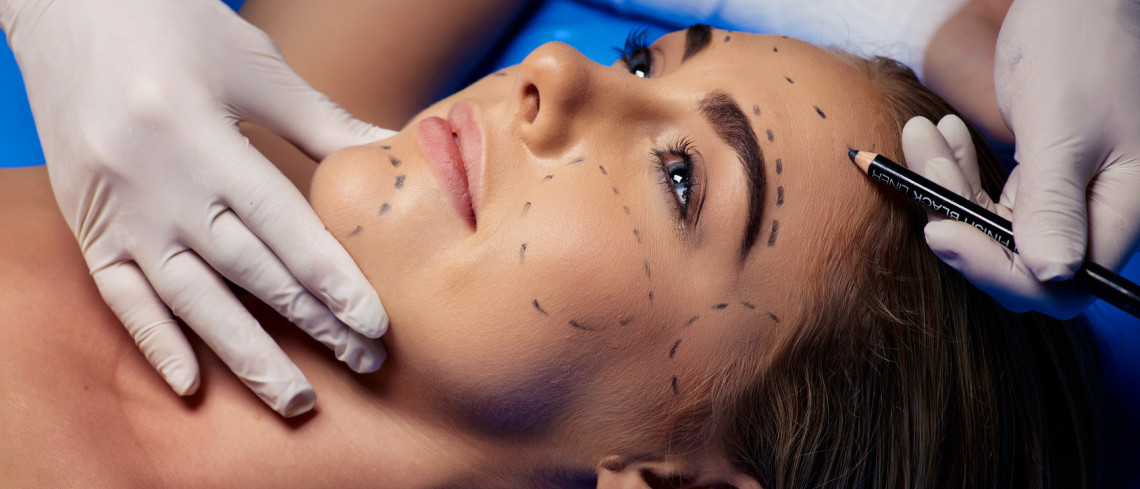 The final instalment of plastic surgeon Marc Pacifico's exclusive guide to safe aesthetic treatments
Understanding
Before undergoing any cosmetic procedure, it is important that you are in full possession of all information – and this doesn't mean purely gleaning the facts from the internet. A commitment to any surgery requires a thorough discussion between you and your plastic surgeon. He or she should explain to you:
• Alternative options
• Your suitability for the procedure
• How to prepare (diet and medication)
• The results that will be realistically achieved
• The scarring that will result from the procedure
• The risks and potential complications
• The cost and what is not included in the fees
• The limitations of the procedure
• The length of recovery period
• Details of the post-operative care
• The possibility of a need for follow-up surgery and any costs involved
• What will happen should the procedure go wrong
And don't forget, consultation should be an on-going process throughout your patient 'journey'.
Validation and verification
Surprisingly, any doctor can call him or herself a cosmetic surgeon – even if they're not trained in surgery. There is no specific requirement for any specialised training in cosmetic surgery, so you're going to need to do your homework. By contrast, plastic surgeons undergo a lengthy and in-depth training. It makes sense to choose a plastic surgeon who is highly trained and experienced so take time to find the plastic surgeon best qualified to perform it.
First of all, verify that your chosen plastic surgeon is a fully accredited consultant plastic surgeon who is on the specialist register of the GMC as a plastic surgeon by checking on www.gmc-uk.org. Also, check he or she is also a member of the British Association of Aesthetic Plastic Surgeons (BAAPS) and has the qualifications FRCS (Plast).
Why
You need to think long and hard about why you are considering plastic surgery, whatever the procedure. People choose to have cosmetic procedures not just for the aesthetic enhancement, but for personal and medical reasons, too.
Why are you looking to have your chosen treatment? Is it to:
• Boost confidence?
• Rectify a health problem?
• Reconstruct a part of your body?
• Enhance your body?
Whatever your reason, please ensure you are doing it for yourself, and not for anyone else. At the end of the day whilst you are the one who will benefit from the procedure, you are also the one undergoing the procedure and accepting the possible risks,
X-factor
Don't forget, whether you have cosmetic treatment, opt for a less invasive alternative or decide to ditch the idea completely, everyone has a quality that makes him or her special.
Yes
Saying 'yes' to plastic surgery is only part of the story. If you've read the whole series of blogs in this A-Z guide , you will now have a clearer understanding of the many factors that need to be considered and acted upon in order to influence a safe route to cosmetic surgery.
Zzzzzs
Pre-op, you'll need to get some quality sleep so your body is rested and prepared. Post-op, if you've had breast augmentation, rhinoplasty, a facelift or brow lift, for example, your plastic surgeon will advise you on the ideal sleeping position. For some procedures, you will have to sleep on your back, with your head propped up to help minimise any swelling and to prevent injury to the healing area. Some surgeons will suggest this for at least six weeks after surgery.
And finally, if you have any doubts whatsoever about having plastic surgery at any point leading up to the procedure, then sleep on it. You have made a major decision, having done your research, consulted with the right surgeon and booked the date for the op. But, if you're having second thoughts and feeling overwhelmed, then accept that it's ok to put your foot on the brake. You need to be comfortable with the decision you've made. Don't feel any pressure from anyone else; you can always change your mind. You have the option to cancel right up until you go to sleep for your surgery.
Ask an Expert
Find a practitioner
Related Treatments
Similar Articles