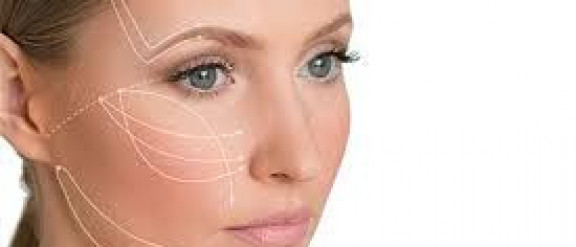 Earning its nickname from the use of strings, or threads, to lift and volumise the cheeks and lower face, the puppet facelift (also known as the silhouette soft lift) is proving popular with women in their 30s seeking to reduce the first signs of ageing.
The latest anti-ageing treatment taking the cosmetic industry by storm is the 'puppet facelift', which experts claim can help women beat wrinkles without going under the knife.
The procedure involves pulling small pieces of string through the skin to lift the cheek muscles and lower face.
The non-surgical treatment, which costs around £1,650, saw a 1,065 per cent rise in enquiries at the start of the year
Dr Sarah Tonks at Knightsbridge-based medical spa, Omniya London, said: 'The puppet facelift has been gaining popularity at a rapid rate, particularly with ladies in their 30s - and with good reason.
'Our 30s represent a transitional time, particularly for women. While the skin isn't sagging enough to warrant a surgical facelift, the signs of ageing have started to set in - particularly around the jaw and cheeks.
'The thread lift can help improve the appearance of skin laxity, giving patients a more volumised look.'
Dr Tonks explains that the treatment offers patients a subtle facial lift that looks natural, meaning they avoid the 'wind tunnel' look often associated with surgical facelifts.
After effects include bruising or swelling to the face, and patients are advised not to smile for a week until the threads have settled. During this time, they will become fixed in place by the body's scar tissue.
All being well, the treatment can last anything from two years up to seven depending on the patient.