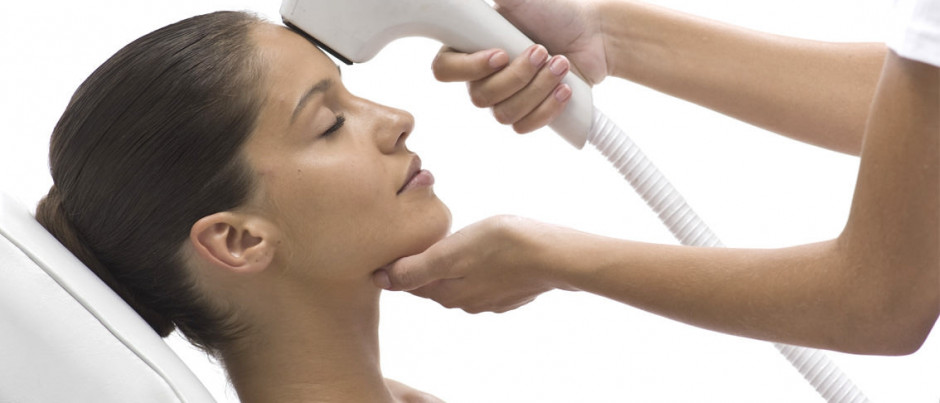 Ian Hallam discusses the importance of skin health and explains the benefits of a radiofrequency device in an aesthetic clinic
Introduction
Skin ageing is characterized by skin laxity, photo-damage, visible lines and wrinkles, and an overall decline in skin texture. Skin resurfacing refers to an improvement in the epidermal surface and the achievement of a better-organised and newer dermal matrix. Recently the desire to achieve skin resurfacing with minimum adverse effects and downtime has created a huge growth of treatment possibilities in aesthetic practice.
There are many treatment modalities available for skin rejuvenation, including micro-needling, hyaluronic acid (HA) skin boosters, plasma rich growth factor (PRGF), lasers, intense pulsed light (IPL), ultrasound, radiofrequency and peels. In addition there are many companies producing excellent skincare products that claim to work wonders for our skin.
Indeed, there is a place for all of these possible treatments and of course skincare, including SPF sun protection, is very important. Any clinic or dental practice carrying out facial aesthetics treatment should also be offering skin treatments. A face showing few lines or wrinkles but with poor skin quality will not appear healthy but a face with vibrant, radiant skin, even with a few wrinkles, will look younger and healthy. And an essential part of maintaining healthy skin is using a good skincare regime.
So if we wish to introduce a skin treatment procedure, which modality should we choose? If we inject hyaluronic acid fillers for volumisation, contouring and smoothing folds and wrinkles, it is natural for us to offer HA skin booster injections for skin rejuvenation. But many patients do not wish to have injections. Furthermore many patients will only consider treatments that are natural and, indeed, the same applies to skincare products. A survey by Skin Inc in the USA in 2015 stated that 54% of women want skincare to be natural, with sulphates (29%), parabens (22%) and synthetic fragrances (18%) being the main ingredients that they avoid.
An obvious addition to our clinics would be a device that could deliver skin rejuvenation in a natural, safe, non-invasive way, resulting in minimal downtime.
This article describes a radiofrequency device which compliments our existing treatments and can really grow our patient base by offering excellent skin treatment.
Background
The principles of radiofrequency (RF) have been used for more than 60 years in many branches of medicine. Radiofrequency is very well known for its use in surgical diathermy and is currently used for adjunctive treatment of tumours, gastrointestinal sphincter tightening, endovascular venous closure, cardiac ablation, upper airway obstruction and as a treatment for nerve pain. In the last 10-15 years, the use of radiofrequency devices in medical aesthetics has significantly increased, with many devices coming onto the market, giving practitioners more options for treating various skin conditions.
How does Radiofrequency work?
Radiofrequency current is an electrical current, typically with a frequency in the megahertz (MHz) range. The main idea behind using RF on the skin is its ability to deliver heat to the tissues non-specifically, whereas lasers depend on chromophores (selective photothermolysis). Radiofrequency delivers heat to tissues based on the properties of the tissue itself and is not dependent on chromophores.
Blood has a high electrical conductivity but also more rapid dissipation, hence the use of RF to seal exposed vessels in diathermy. Warmer tissue also has lower tissue impedance, making it easier to heat warm target tissue, and conversely cooling of tissue results in less electrical conductivity. These properties are used to protect areas via cooling pads and gels while treating other areas with RF. Target temperatures are needed in the skin to create the collagen production and tightening effects.
Radiofrequency energy can be delivered to the skin in various ways. Mono-polar devices have a single electrode placed on the skin with a grounding pad distant to this site, generally on the back of the patient. Bipolar devices have two electrodes and multipolar devices have three or more electrodes. The depth of penetration of mono-polar radiofrequency depends on the impedance of the tissue and the size of the electrode and can easily reach the subcutaneous fat at some settings, whereas the depth of penetration of bipolar RF depends on the distance between the two electrodes, the greater the distance the deeper the penetration. It follows that a mono-polar device is more effective for treating fat, whereas a bipolar or multipolar device delivers RF more superficially and is more effective for collagen production and skin tightening.
Older machines were usually mono-polar but there were higher risks of burns or fat atrophy and so most modern devices are bipolar or multipolar.
Finally, devices may be non-ablative or ablative. The non-ablative devices use RF energy to selectively heat the dermis causing denaturation of the collagen, inflammation and production and restructuring of new collagen fibres, resulting in skin tightening over the following few months. Rather than one high-energy treatment, several low energy RF treatments are required, which reduces discomfort and also the risk of burns.
Fractional or ablative RF devices use bipolar or multipolar handpieces with micro-pins to penetrate the skin, causing electro-thermal coagulation. This results not only in neocollagenesis but also skin resurfacing, which improves surface texture and imperfections such as open pores and acne scarring.
Choosing a Radio Frequency Device
Since radiofrequency devices have been available for many years, I wanted to make sure that I bought a device that was using the very latest technology, would achieve effective results, would cause as little as possible discomfort and cause minimal downtime. I also only wanted to use a device made by an established company who could provide good training and on-going support, and also provide marketing support.
I had been looking for a device for a while to complement our existing skin treatments and first came across Venus Concept devices at the CCR exhibition at London Olympia. I was particularly interested in the Venus Viva machine, which seemed perfect for our clinic. I was impressed with the knowledge and experience of the Venus Concept team. The technology is safe and has received the FDA stamp of approval. They were able to offer attractive payment options and great marketing support.
Venus Viva NanoFractional RF™ Device
So what makes the Venus Viva™ device stand out?
Firstly, it is a desktop device. Many devices are floor standing and in a small surgery or clinic there simply is not room for more than one device. Because the Venus Viva™ is a desktop device it is portable and can be easily moved between surgeries.
It is safe for all skin type, from Fitzpatrick type I to type VI.
The Venus Viva™ has two treatment heads, a revolutionary NanoFractional RF™ head which uses SmartScan™ technology to choose between multiple pin pattern options to treat different areas of the face, including delicate areas which are difficult to access and a Diamond Polar™ applicator, which provides a non-invasive treatment for skin tightening.
The NanoFractional RF™ is delivered through 160 pins with 62mj (millijoules) per pin for creating micro dermal wounds of only 150x20 microns per pin. This results in reduced discomfort and downtime compared to other fractional ablative RF devices. The phenomenal depth of penetration (up to 500 microns) provides varying energy density enabling both ablation of the epidermis (resurfacing) and coagulation of the dermis.
The DiamondPolar™ applicator uses proven technology to combine Multi-Polar Radiofrequency with Pulsed Magnetic Fields. It's use results in angiogenesis (an increase in vascularity to bring in nutrients and oxygen) and fibroblast proliferation to produces new collagen and elastin for a non-invasive skin tightening. Pulsed electro magnetic filed technology is commonly used in orthopaedics for the treatment of non-union fractures, failed fusions and to improve the speed of wound healing by stimulating molecular and cellular activity. The heat delivered by this combined technology results in skin tightening with no discomfort and no downtime.
What can be expected of the treatment?
• Decrease visible pores for even skin texture
• Even out textural irregularities for refined looking skin
• Reduce acne scars for clearer and healthier complexion
• Diminish deep lines and folds for younger looking skin
• Correct the difficult to treat necklace lines to lessen the signs of ageing
• Diminish and tighten lax skin of the neck, décolletage and upper arms.
Treatment Protocol
The number of treatment sessions for skin resurfacing depends on the individual patient but typically varies between 3-4 sessions, every 4-6 weeks. It is suggested that one maintenance session per season is carried out.
The protocol for skin tightening is one session per week for 6 weeks. This treatment is particularly effective for skin laxity in the neck and also the upper arms. It also has a tightening effect on the jawline, cheeks and brow.
The treatments can be combined as a package with other modalities such as IPL, HA fillers and skin-boosters, PRGF, neurotoxin and peels, depending on the particular skin condition. Studies have shown that RF devices are safe to use over hyaluronic acid filler.
My protocol for skin rejuvenation is to use Venus Viva NanoFractional RF™ for all patients and for older, sun damaged or poor quality skin to introduce one treatment of PRP growth factor micro-injections and/or one HA skin booster treatment, using the U225 injection system, with each course of four treatments.
Post Treatment
Immediately after the treatment, the skin will appear red and warm and this will usually resolve within a few hours. The treatment is well tolerated and there is little or no discomfort afterwards. Depending on the level of ablation, the degree of redness and mild irritation will vary. In the event of discomfort, cool packs may be applied and in the rare event of blistered or ulcerated skin a prescribed antibiotic ointment may be used.
During the first two days post-treatment, care should be taken to prevent trauma to the treated site and it should be kept clean to avoid contamination or infection, using water only for 24 hours, after which soap can be used, but not scrub soap or exfoliant. It is recommended not to use creams or make-up for the first 24 hours to prevent the risk of an allergic reaction to the product. The patient should use a high-factor sunscreen (at least 30 SPF) for at least a month after treatment and tanning of any type may cause hyperpigmentation.
Summary
The skincare market accounts for millions of pounds of annual consumer spending in the UK, which clearly indicates the value placed by consumers on skin health. Our patients will therefore be very interested in skin treatments that will result in improved skin texture and tone, as well as tighter, smoother and more vibrant skin.
If we are to incorporate this type of treatment into our practices, we need to have a device that is small and portable so that we have the flexibility to use it in several treatment rooms. It should have the ability to be used for skin tightening and ablation to improve the skin surface. It must produce reliable, effective results with minimal pain and minimal downtime.
The Venus Viva™ is a desktop device that I have introduced into my clinic and our patients are giving a very high satisfaction rating and are delighted with the results.
Moreover, our beauty therapists are extremely enthusiastic about the easy on-screen display and the ability to vary the settings to suit the skin condition being treated. From the results that we are seeing, this treatment is a perfect adjunct to the other treatment modalities that we have to offer.
book a consultation with Dr Ian Hallam
Related Treatments
Similar Articles