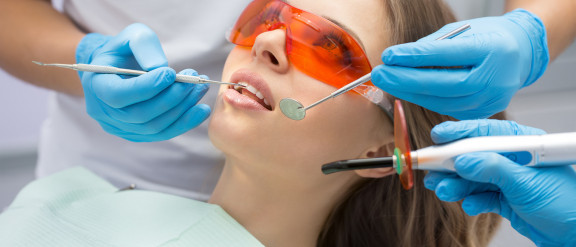 There are few dental clinics that can count two Olympic gold medallists, a clutch of TV stars, and enough singers to form a super group among its clientele, but the London Centre for Cosmetic Dentistry is something rather special.
With an appointment book that reads like a who's who of stage and screen and a large number of famous faces walking through the clinic's door in the leafy area of Haverstock Hill, it may be surprising to learn it's not all about celebrity for Dr Mervyn Druian and Dr Ken Spektor.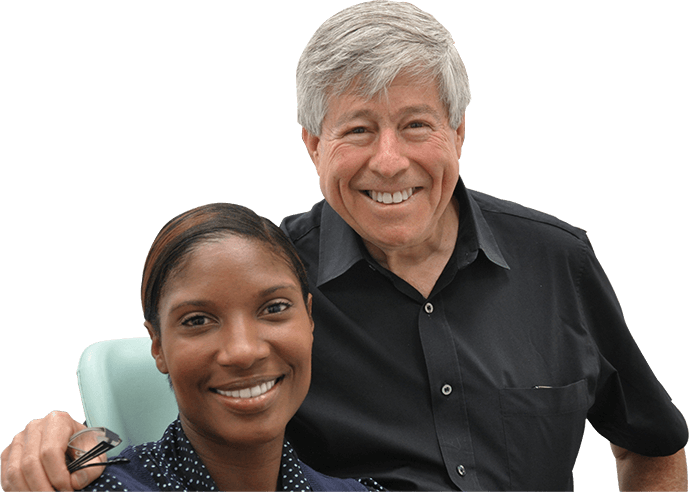 In fact, it doesn't matter who you are, good oral health and a confident smile is vital to us all, according to Dr Druian.
As a much-quoted leading cosmetic dentist, he is the 'go to' dentist favoured by magazine and newspapers in which his clients often feature.
Dr Druian is evidently comfortable rubbing shoulders with the rich and famous. However, his clinic is not so exclusive that it doesn't welcome the large number of us keen to emulate the dazzling smiles of the celebs, who grace the covers of glossy magazines and whose photographs appear everywhere online.
'Our general health is very much reflected – and relies on – the health of our mouth,' Dr Druian explains. 'It's the first thing people notice and it affects our wellbeing. If our teeth look bad, then it reflects on us – job wise and in our social life. Should we neglect the care of our teeth and gums, then we begin to have a lower opinion of ourselves, we look terrible and we lose confidence – and others will feel the same about us. Excellent dental health is high up there with the important things we need to stay fit and healthy.'
Indeed, a healthy mouth is the foundation of any successful smile makeover and the team at the London Centre for Cosmetic Dentistry is very aware of this and is highly oral health-focused.
Alongside the wealth of experience on offer from its dentists, the north-west London clinic also has an unusually large hygiene team – four dedicated onsite hygienists who offer tailored care, oral health instruction, polishing and deep cleaning to help patients' smiles stay in tip top condition as well as keeping their breath fresh.
Dr Druian notes that in a fast-paced world, where work pressures and family commitments can conspire against us and knock us for six, taking care of our teeth can often get side-lined along with other areas of self care. This can lead to gum disease, tooth loss and other inflammatory diseases.
He says: 'We obviously want people to be healthy and to avoid toothache and discomfort. Dental disease is preventable and is good for self-esteem and self-image.
We are always happy to talk through the steps patients can take to get back on track with their oral health regime.'
And, for those of us with a fear of the dental chair, his team use the NuCalm non-sedative system to ensure comfort and relaxation.
By mimicking the natural process of readying the body for sleep, NuCalm provides the same deep relaxation every person feels moments before they drop off. Because there is no sedation or side effects, it safe– and you don't need someone to help you to get home because once the treatment stops, so do the effects of NuCalm.
In addition to the preventative, restorative and cosmetic dentistry it offers – Invisalign and teeth whitening the two biggest players in its suite of treatments – the London Centre for Cosmetic Dentistry now offers facial aesthetic procedures, too.
Dr Druian believes it is 'very much part of dentistry' and his daughter, Bernita, is on site to guide patients to safe cosmetic treatments that complement the dental treatments that make up a whole face makeover.
The good news is that if you are considering giving your mouth a spring clean sometime soon, there is currently an on-going offer on teeth whitening that runs until Easter.
Stars and their smiles
'Having a good smile is one of the most important things especially when winning medals! Mervyn and his team have been brilliant, thank you!' - Jack Laugher, diver and Olympic gold medal winner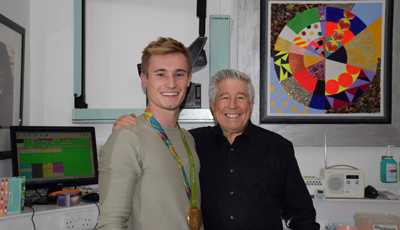 'Being on television it is so important to have a beautiful smile and Mervyn and his team have given me just that with a great, new whitening treatment. My teeth sparkle nearly as much as Simon's and mine are real! - Amanda Holden
'I don't put my trust in people very easily, but with Mervyn and Ken I feel so at ease – plus Ken always listens to me on Radio 2! I seriously love the fact that both gents are seriously good at what they do and are seriously great guys.'- Aled Jones
book a consultation with Dr Mervyn, London Centre for Cosmetic Dentistry
Related Treatments
Similar Articles