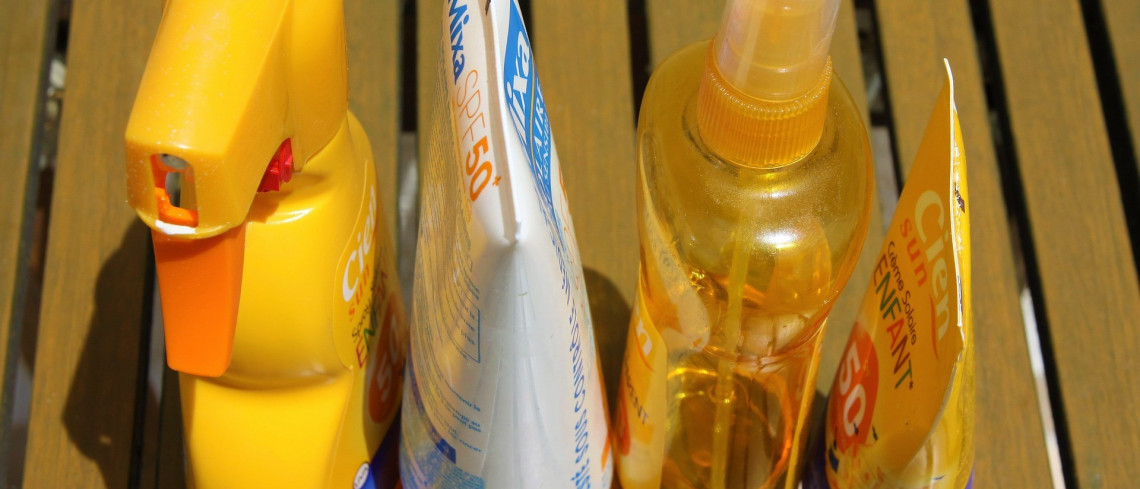 Suffering sunburn on the first day abroad has been rated as THE top 'holiday fail' for us Brits.
Around half of UK adults surveyed* said they are nervous when holidaying abroad, with the most common holiday mishaps as follows:

Got sunburnt on the first day
Flight was delayed
Got lost
Suffered food poisoning
Had heat stroke
Had items stolen
Run out of money
Had no hot water in your hotel room
Bought items that turned out to be fake.
The survey coincides with the news that a new compound, developed by University of Bath scientists in collaboration with King's College London, is set to offer unprecedented protection against the harmful effects of UVA radiation in sunlight, which include photo-ageing, cell damage and cancer.
Most sunscreens on the market protect well against solar UVB radiation but have limited effectiveness against UVA-induced damage, relying on the reflective properties of creams to defend against dangerous UVA rays.
However this compound, nicknamed the 'mitoiron claw', offers strong protection within our cells precisely where the greatest damage from UVA occurs, and doesn't interfere with rest of the cell.
The researchers from the Department of Pharmacy and Pharmacology at University of Bath, working with colleagues at King's College London, hope to see the so-called mitoiron claw compound added to sunscreens and skin care products within three-to-four years.
Tests with human skin fibroblast cells exposed to UVA radiation equivalent to 140 minute of uninterrupted sun exposure at sea level, showed cells treated with the mitoiron claw were completely protected against cell death.
Untreated cells suffered significant cell death, reports the research published in the Journal of Investigative Dermatology.
The risk of developing melanoma — the deadliest form of skin cancer — more than doubles in people with a history of sunburn compared with people who have never been sunburned.
And, Comparethereatment.com expert JJ Masani warns: 'If you have a family history of skin cancer — or if you have multiple moles or a mole that has changed shape, colour or are itchy or bleeding — then you need to be examined by a doctor who use a dermascope to diagnose the nature of the mole.
'If a mole has to be excised, we examine the mole under the dermascope (polarised light) to diagnose and rule out if it is a malignant mole, which requires wide and deep excision. Fortunately, this is not too common. If the pigments of the benign mole are not deeper than the epidermis (85-90% of moles), then excision by radiowave will leave minimal to no scarring.
'If pigments are deep into the dermis, then one can stop at the dermis to avoid scarring and allow the pigments to rise to the surface in 4-6 months' time when they can be excised by radio-wave on a second or third attempt (10-15% of benign moles) with minimal scarring.'
He adds: 'It is interesting to note that, if someone has multiple moles — say 50 — and all were fully excised, it offers no security against not developing skin cancer or malignant melanoma.'
A poll, conducted by British Association of Dermatologists (BAD), recently found that 80% of us don't apply sunscreen before going out in the sun — and then shortly afterwards, an approach recommended for three key reasons:

To make sure the product is fully absorbed before skin is exposed to sun
To help reduce the chances of areas of skin being missed
To ensure a thick enough layer is applied.


*Commissioned by First4Lawyers