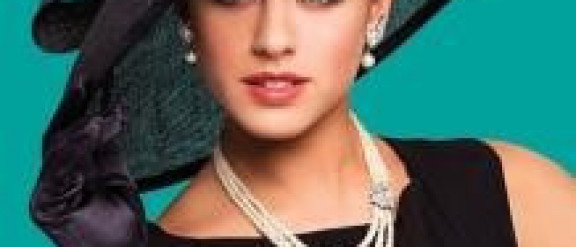 Corrie actress Georgia-May Foote to smile in Breakfast at Tiffany's lead role
Actress Georgia-May Foote, who was a finalist in the 2015 Strictly Come Dancing, and found stardom in the leading TV soap Coronation Street, will take on the iconic role of Holly Golightly in Breakfast at Tiffany's in the acclaimed stage version.
Her smile will be lighting up the stage from 19 September, when the production tours the UK, and she will no doubt be thanking her lucky stars that she embarked on Invisalign treatment to correct the alignment of her teeth.
The multi-facetted role will require the 25 year old Georgia not only to demonstrate her winning dancing skills, but to sing and act while in orthodontic treatment. This is probably not something she would have been able to achieve if her orthodontic treatment was not virtually invisible.  Instead, she can continue to perform without impediment.  This is because Invisalign system straightens the teeth imperceptibly, allowing stars such as Georgia to work in the full public gaze while correcting the function and aesthetics of their smiles.
The Invisalign system follows the same biomechanical principles as traditional orthodontics, but achieves tooth straightening using virtually invisible, flexible, aligners which are removable but worn for 22 hours a day and are only taken out for eating and drinking. They do not affect the ability to speak - or sing in public- making it the treatment of choice for nearly 4 million adults.
Georgia-May Foote made the announcement of her starring role in Breakfast at Tiffany's on her Twitter account which has 312,000 followers.   Her social media followers will also be able to track her Invisalign progress as there is an Invisalign app, which Georgia will be encouraged to use to record the way her teeth are moving in sequence so that she can make a movie charting her evolving alignment.
For more information about Invisalign and to find a practitioner follow this link >